How to install
To install One-to-one meetings module, in Backstage navigate to:
Setup > Manage features > Packages
Type meetings in the drop-down and install
How to use
Creating a meeting
Participants can send a meeting invite by tapping + from the Meetings list in the app. An invite can be sent to one or more participants which will all get asked to confirm their attendance.
There are no restrictions on the location (they are not linked to Maps) nor the date and time.
Accepting and declining meetings
Invited participants can accept the meeting request by tapping ✅ in the meeting detail page, or decline it by tapping ❌. The built-in chat can be used to propose a new date or a location, as well as to share minutes of the meeting.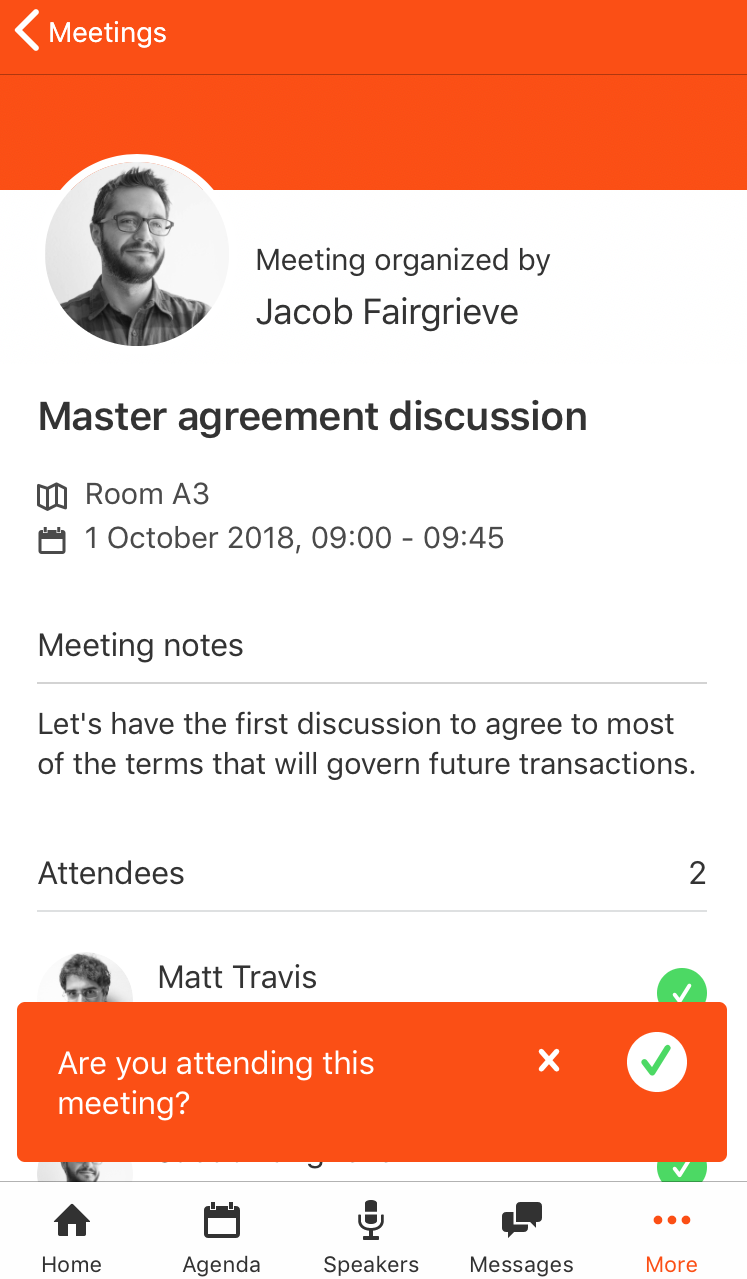 Once all attendees have confirmed their attendance, or the organizer cancels the meeting, everyone will receive a new notification to let them know the meeting is happening.