In the event, a dedicated space allows participants to see a list of all the sponsors present, with their logos and names: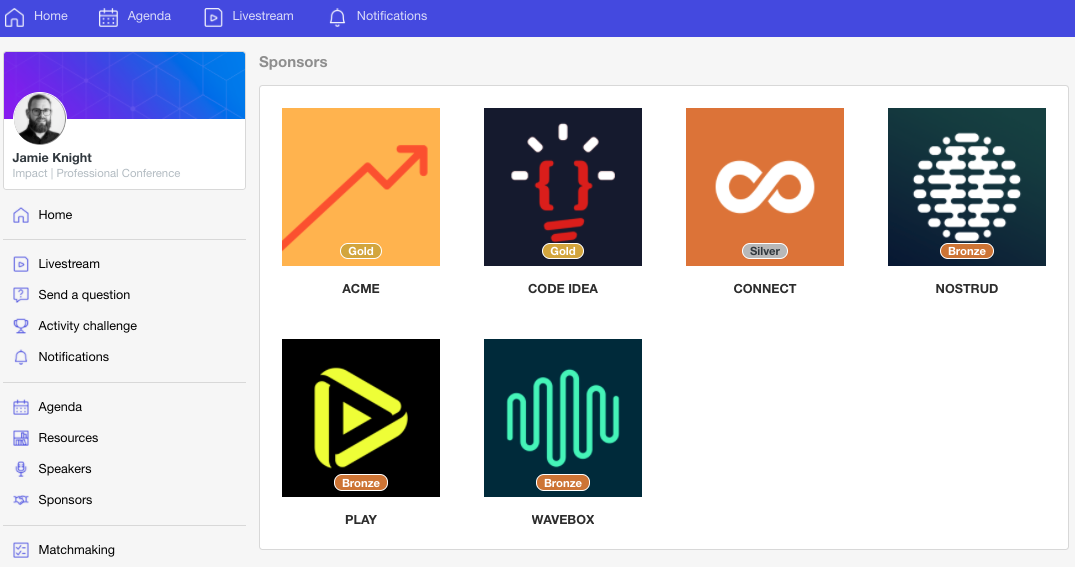 Form here, they can open a sponsor profile page to access their information, see who the representatives are, find their contact details, see documents and sessions related to the sponsor, etc.: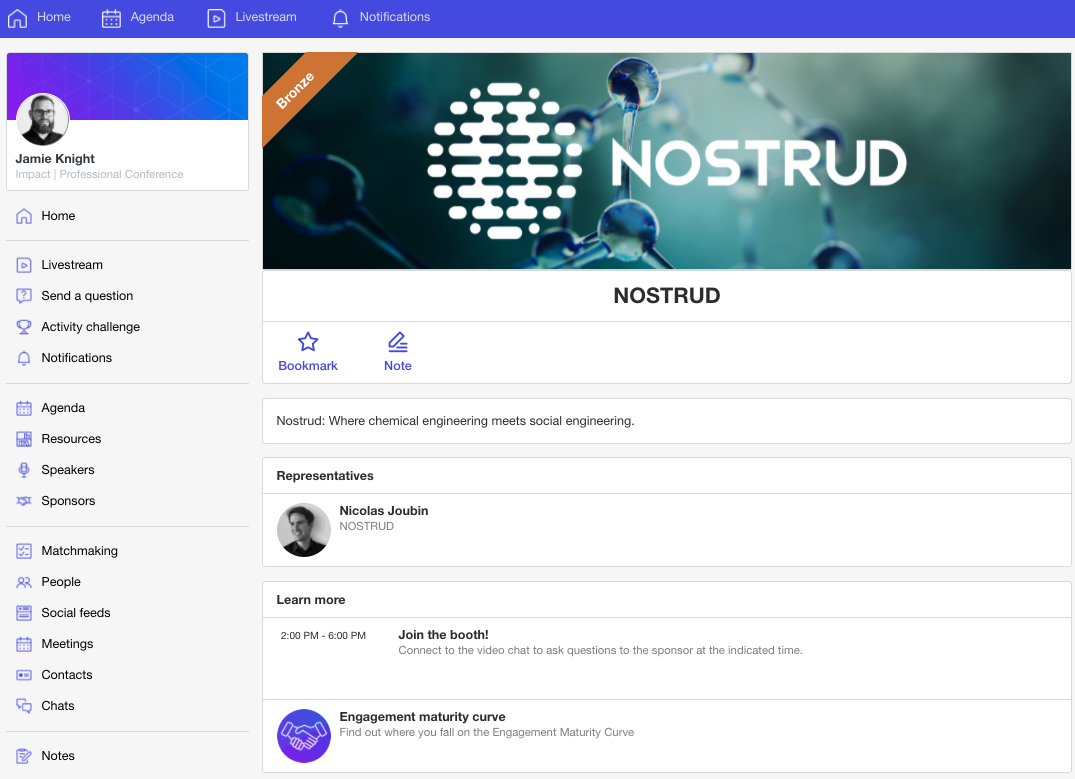 There are many ways that you give your sponsors visibility in your event. You can read the How to promote sponsors in my event article for more information on this.
More detailed information on sponsors is also available in the following articles: