Summary
This article will take you through how you can easily save time when editing content in your workspace, using the bulk editing tool.
Bulk editing can be used in the following modules to quickly make mass changes to existing content in a workspace:
Users
Speakers
Sessions (including tags)
Forms
Sponsors
Polls
Forms
This option can also help you save time when adding the content to the workspace, as you can first create or upload the basic content, and then easily make any necessary bulk changes.
Using bulk editing
As mentioned above, bulk editing is available for use in a variety of content-related modules. For the purpose of this article, we'll look at how it can be used to make mass changes to users in the workspace.
Below is an example of how a list of users can look in a workspace, with a number of them selected (using the check boxes to the left of their names) in view of bulk editing their information: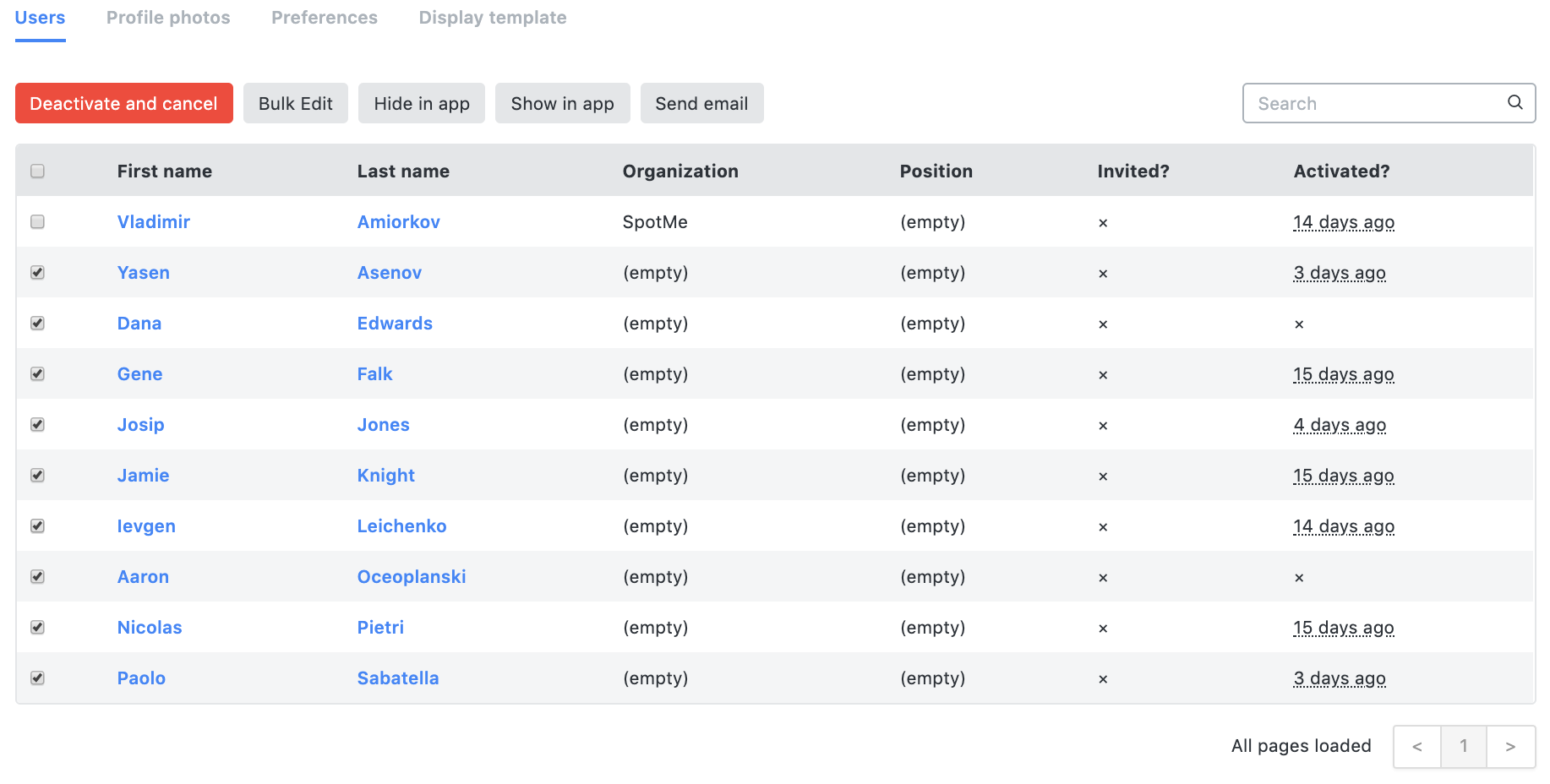 Among the action buttons located above the list, you can see the Bulk edit button.
Clicking this button after selecting the users will display the below screen, where you can make any necessary edits to the selected items.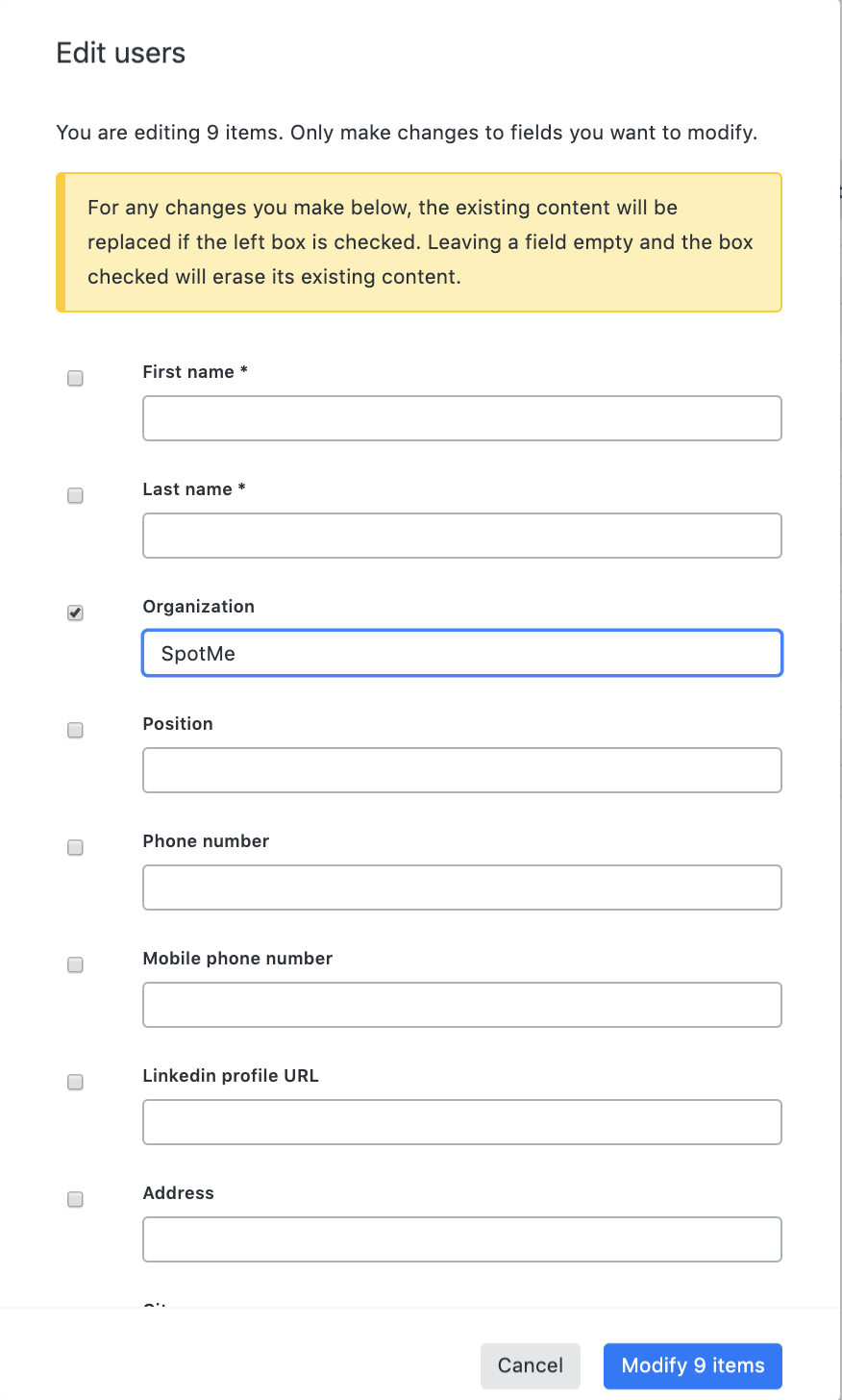 Here, we will change just the organization for the selected users. To do so, check the box next to the Organization field, then enter the organization name you want to add for the selected users.
Note: Here you can make all the changes that you need, to any of the listed fields here, all at the same time.
Important: The changes that will be made here will overwrite any existing information in the selected users' profiles. Therefore, if you select a field in order to edit it (using the check box), but leave the field blank, then any existing content in that field will be erased (i.e. replaced with "empty" content).
Once you have made the necessary changes, click on the Modify X items button to confirm.
Below you can see that the organization for those selected users has now been updated to "SpotMe".