It is frequent that when creating a workspace, Backstage users will select the "Test "option.
This will ensure that while the workspace is being created and tested, no seats are consumed, and that any paid functionalities (modules) can be downloaded for free from the SpotMe marketplace in order to be tried out.
Also, test workspaces can only send out a single email at a time to attendees. This works as a safety measure to ensure that your attendees do not receive access to the event prior to the workspace being fully ready.
To send out more emails to attendees - i.e. when your workspace is fully ready to go live - the test workspace will need to be set to "Production" status.
This can be done by going to Settings > General in the main menu, and clicking the Move to production button: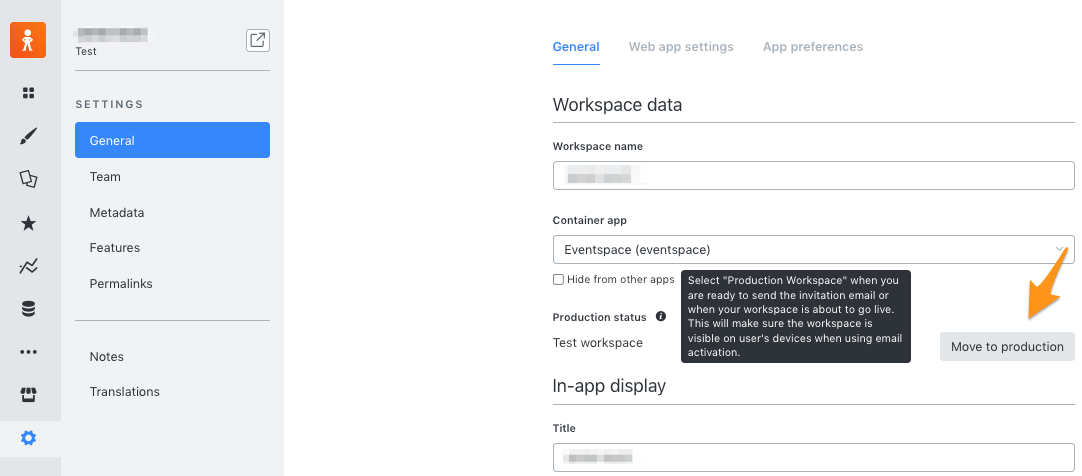 Once clicked, you will need to confirm the move to production. Please note that by moving the test workspace to production status, your organization plan will start to be charged (including any installed paid modules):

Once this is done, you will be able to send out emails to all your attendees.
Note: Backstage organization members can only create test workspaces, and only Backstage organization admins can promote those workspaces to production.
Tip: You can also see the production status of a workspace, indicated below the workspace name, above the main menu to the left (it will say Test or Production).