With SpotMe streaming, you can broadcast any experience to your audience in real-time via your virtual event, by adding live streams to your workspace. Whether you stream an online video conference or a live show, you can bring together your speakers and your audience from around the world.
Your audience will not only be able to watch the streams directly from the virtual event, but also simultaneously continue to receive notifications, chat, and fully interact with the event.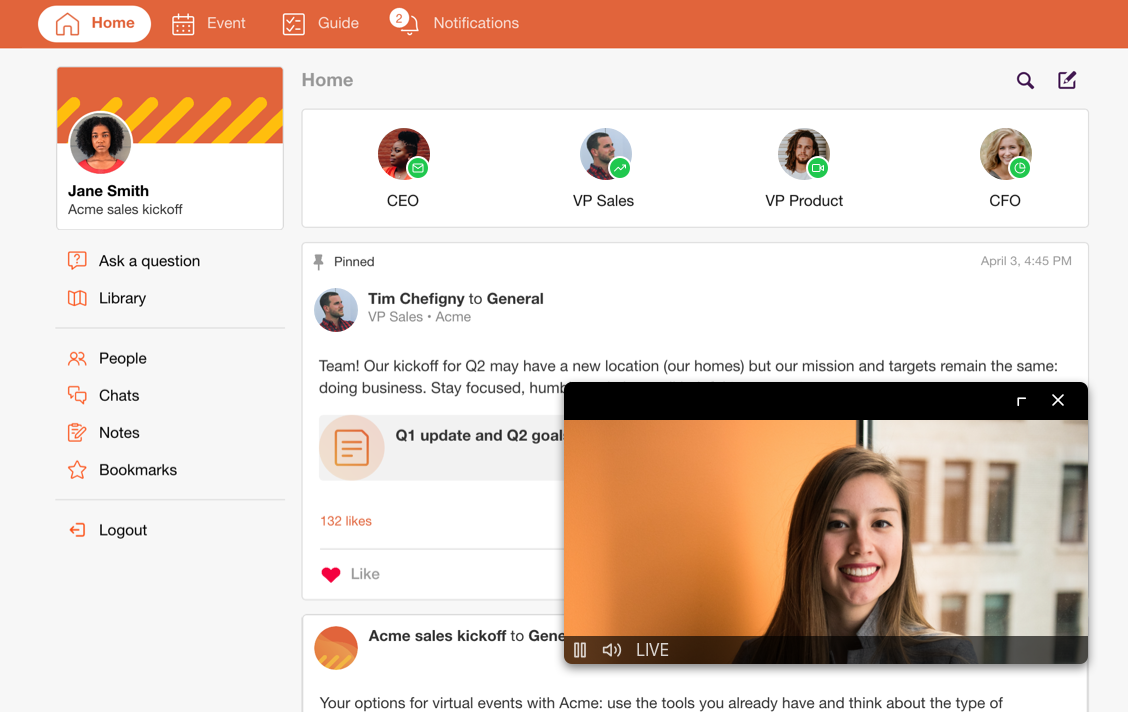 Additional options can allow your audience to directly take part in the streamed sessions. These options include clapping, Q&A, and polling.
You can also add live interpretation for your streams to allow your audience to listen to your speakers in the language of their choice.