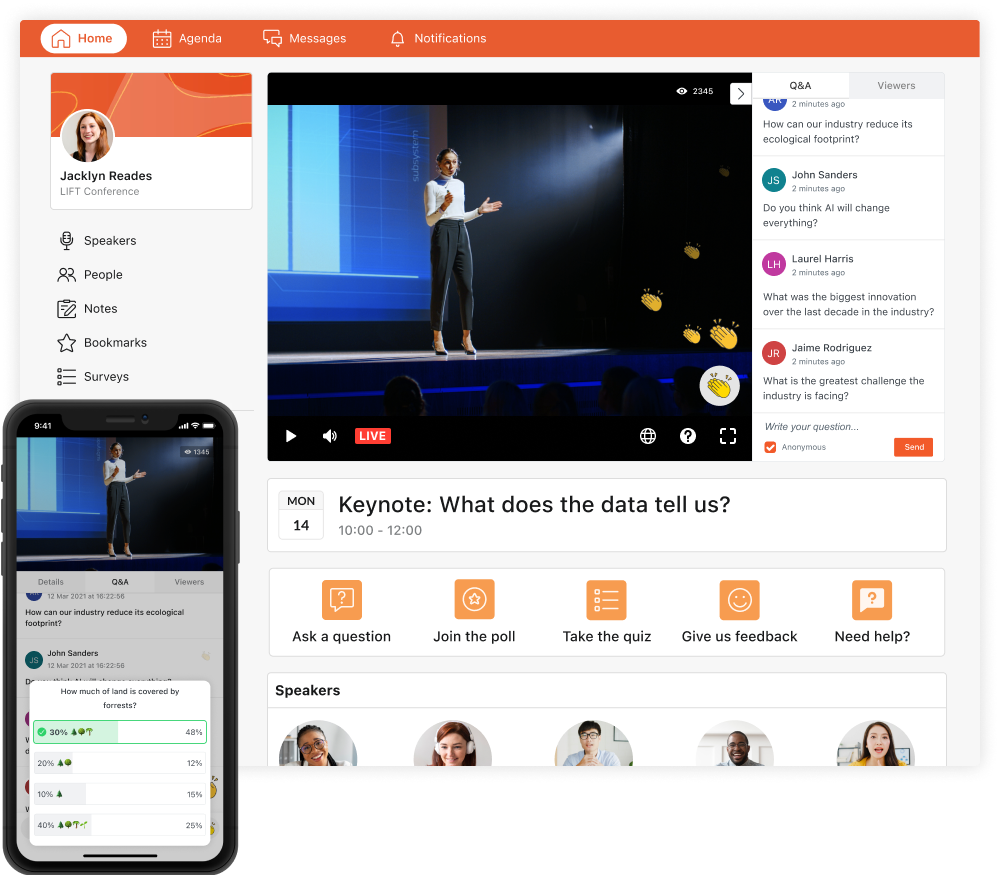 With SpotMe live sessions, you can deliver an immersive live session experience to your audience in real-time, whether they are attending in person or remotely. With SpotMe streaming, you can literally bring together your speakers and your audience from around the world.
When creating a virtual or hybrid live session, the interactivity options allow your in-person and remote audience to directly take part in the sessions. These options include clapping, Q&A, and polling.
You can also reach a larger audience by adding live interpretation to your live sessions, to allow your audience to listen to your speakers in the language of their choice, or by adding closed captions/subtitles.
NEXT STEPS
Find out how to create a virtual or hybrid live session with a stream
Find out how you can live stream in your event
Find out more about how hybrid events are delivered to in-person and remote attendees