Summary
If you are using your own proprietary mobile app for your events, you can apply your organization's brand identity to the following items:
App icon and banner used in stores and as a shortcuts on mobile apps.
App screen shots that are published on stores + any description text.
App container loading screen icon and text (mobile apps).
App container welcome screen icon and text (web app and mobile app).
App container branding is an integral part of app publishing. For more information on the graphic and text assets used to brand your app container, please refer to:
Note: If you are using the SpotMe Eventspace app, these container app items cannot be personalised.
Should you need assistance with app container branding, please contact your app publishing team or SpotMe support.
App icon and screenshots on stores
Below, as an example, you can see how the SpotMe Eventspace app looks on Google Play.
Here you can see the app icon in the top left, next to it the app name, just below there are the app screenshots, and below again there is the app description text.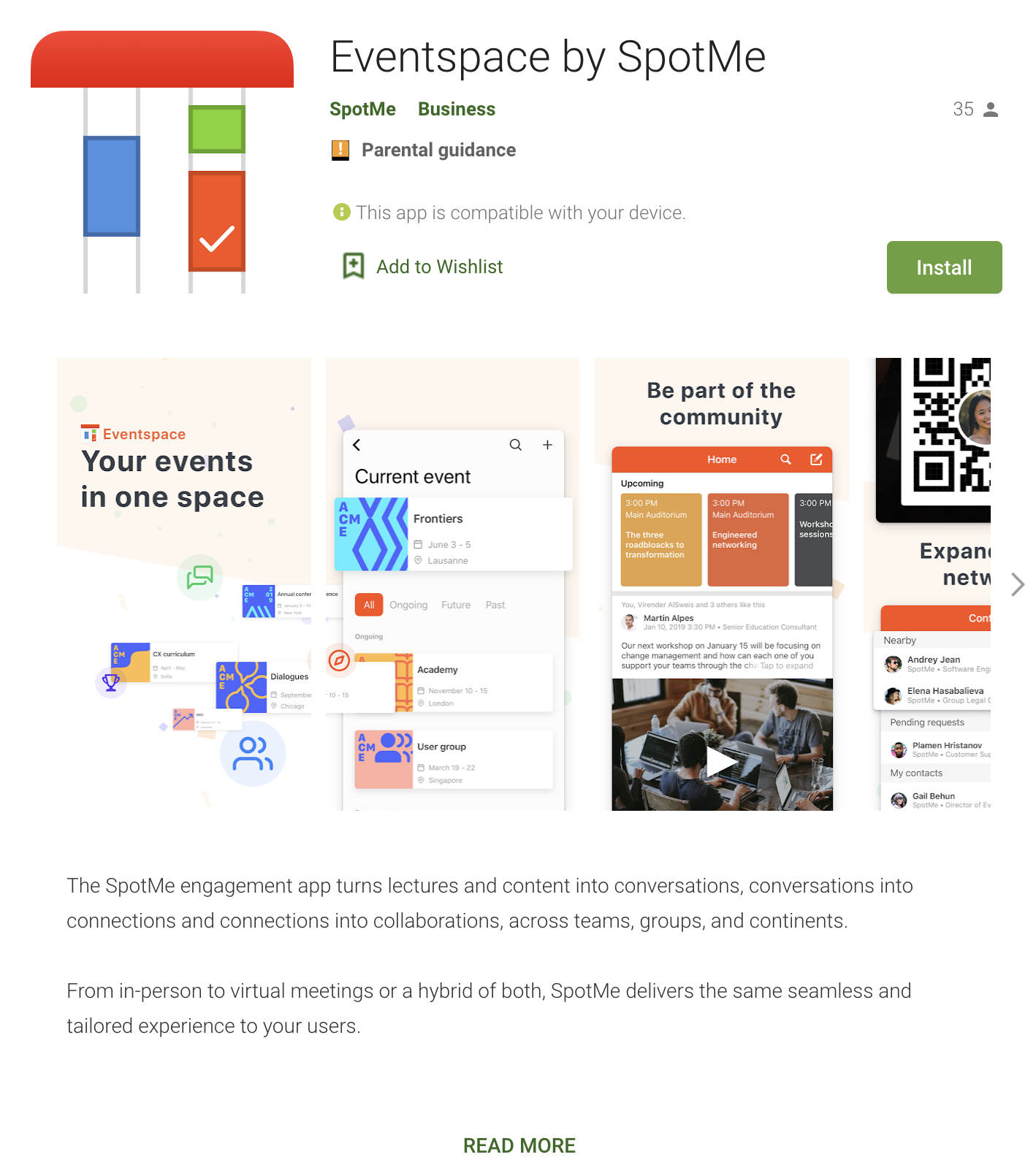 App welcome and loading (splash) screens
Below are examples of the spotMe Eventspace welcome and loading screens (mobile app only).
| | |
| --- | --- |
| App container welcome screen | App container loading screen |
| | |