Important: Articles in this category apply only to projects supported by SpotMe professional services.
Invitation emails can be sent to users so that they sign up or log in to the platform.
How it looks like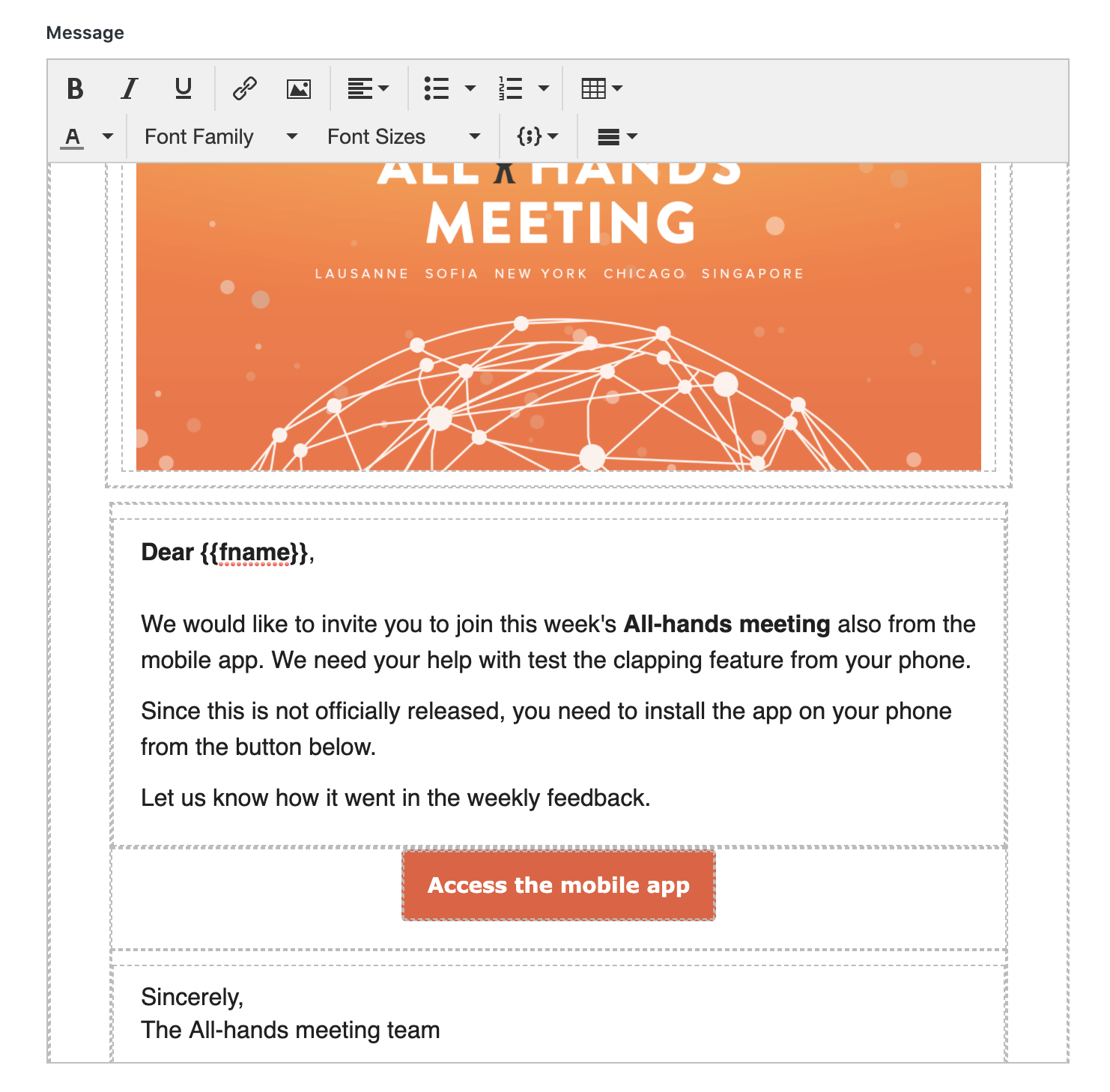 You can customize here:
The image banner.
The greetings.
The paragraph above the button.
The button text.
The paragraph below the button.
All using standard text and basic formatting (bold / italic / underline / hyperlinks).
What we need from you
Please provide us with the following:
Invitation email configuration file filled in (download here).
Email top banner

(1500 × 700px, PNG).
Please complete one of these per email you want us to prepare.
What more can you do on your own
If you want to create more sophisticated emails, you can use tools like Mailchimp.
In this case, the typical process is as follows:
You design your email on Mailchimp (or alternative).
You export it as HTML code.
You make sure you test it by sending yourself the email from Backstage.