The Video library module allows you to upload video files in order to use them in the workspace.
Videos present in the Video library can easily be added to feed posts or pages for your audience to see in the app.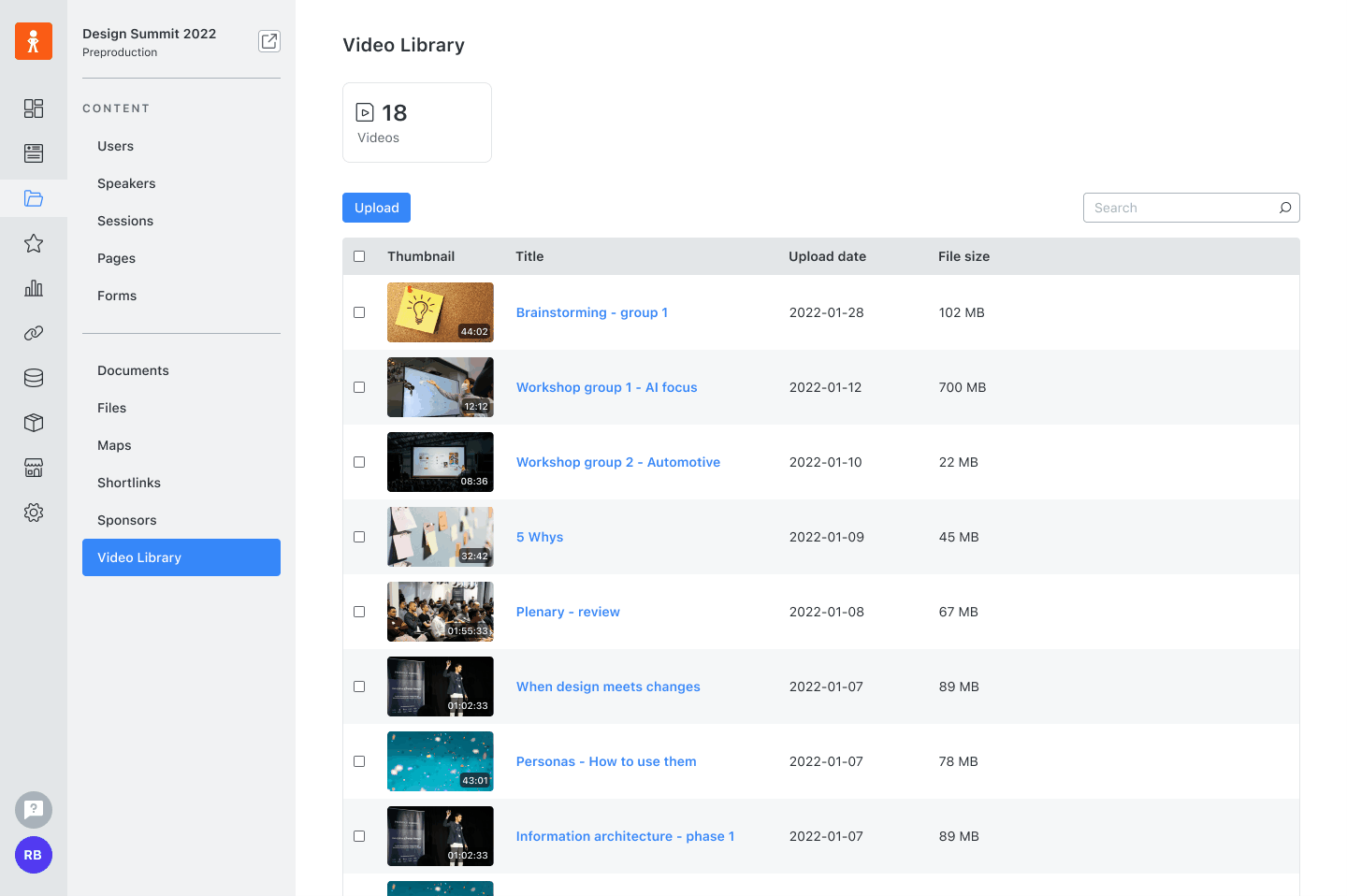 To upload video files in the video library, they will need to be in MP4 format and can be up to 4 GB in size.
The Video library is only accessible in Backstage. App users cannot access the Video library.
To access the video library, in the workspace main menu go to Content > Video library. Here, you will see a list of all the videos uploaded to the Video library. This includes:
A thumbnail.
A title.
The upload date.
The video file size.
Uploading a video
Go to Content > Video library in the workspace main menu, and click on Upload.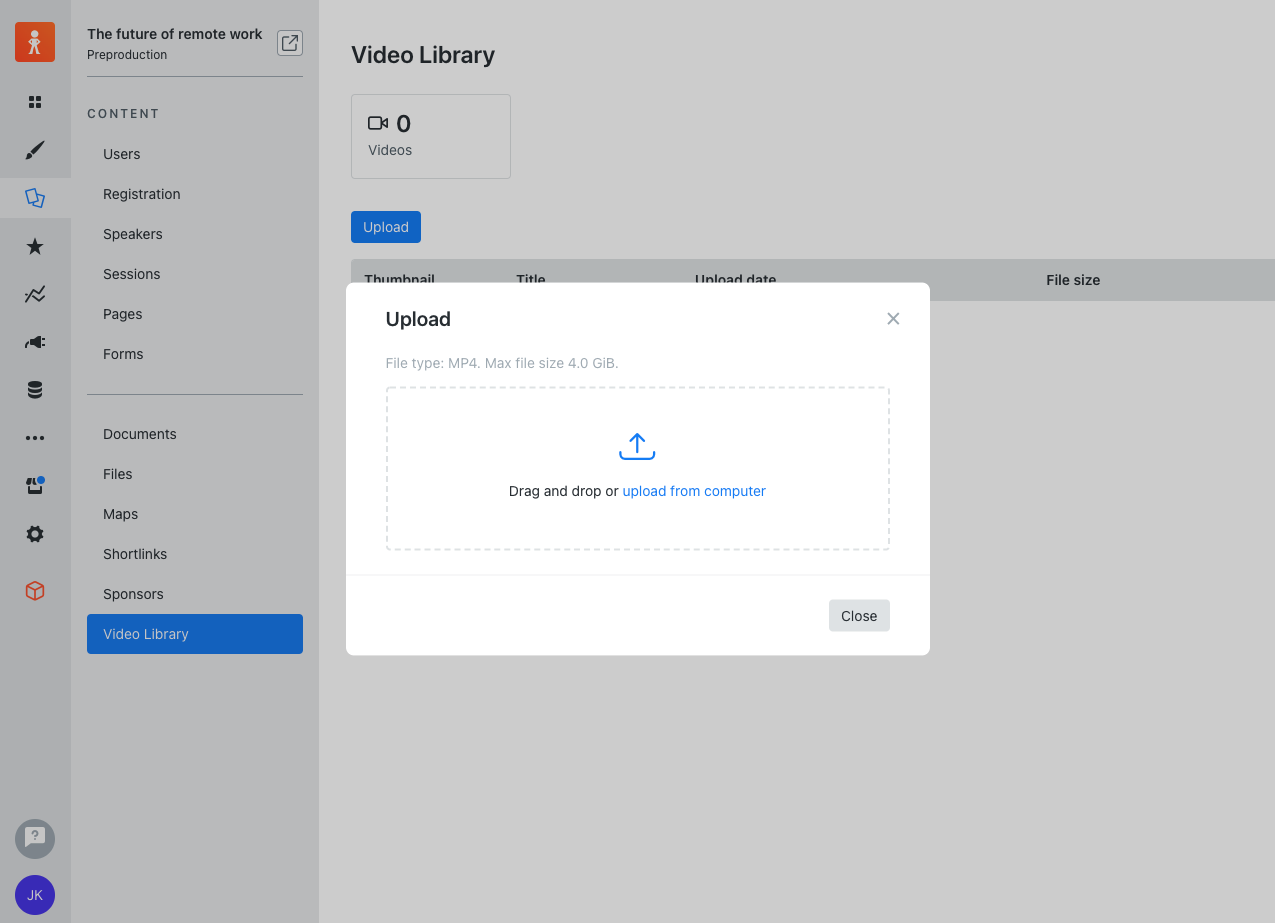 In the Upload window, drag and drop, or navigate to the video you wish to upload.
Files need to be MP4 format, with a size of up to 4 GB.
Once the video is uploaded, you will see it appear in the Video library list. From here, you can access the video details by clicking on the video
Accessing and editing a video details
You can click on any video uploaded to the Video library (in the list), and edit the video details by performing the following actions:
Edit the title of the video.
Edit the description of the video.
Add or modify the thumbnail for the video.
Play the video in the preview.
Download the video.
Delete the video.
See the engagement stats fr the video (claps and views).
See the size and format of the video.
See the upload date of the video
Using a video from the video library
You can consider the video library as a repository for uploaded videos. The videos in the video library can be used for the following: