When streaming with RTMPS, you can share Q&A and polls with moderators and speakers, without having them log-in to Backstage.
You can share two types of links:
Moderator permalink: allows moderators to approve questions in Q&A, create and launch polls, and see the preview of the live stream.
Speaker permalink: allows speakers to see approved questions and poll results.
Important: Through these links, speakers and moderators will only have access to the specific live stream you invite them to, and will not have access to the rest of the workspace.
Inviting a speaker or moderator
To invite a speaker or moderator to your RTMPs live stream, open your stream in the workspace, go to the stream settings and scroll down to the Moderator or Speaker permalink.
Here you can copy the link and share it directly with the moderator or speaker that you wish to invite to the live stream: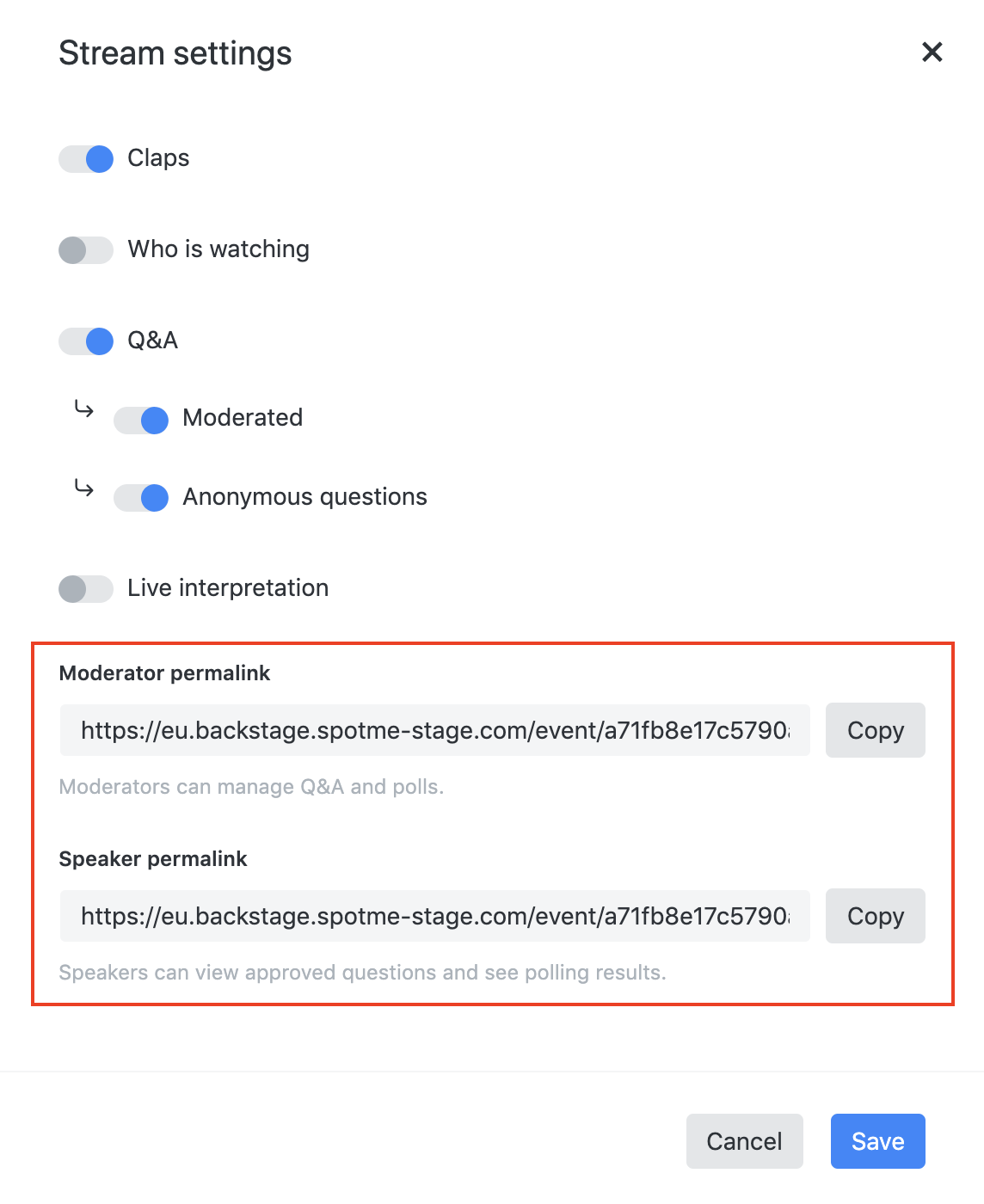 Note: Speakers and moderators cannot be invited to live streams that are using third party (embedded) streams.
How does the speaker or moderator join the live stream?
Moderators and speakers will just need to click on the link to join the stream via their browser.