Summary
Digest is an advanced module that automatically delivers individually personalized content summaries to each app user, either on a daily or weekly basis. It will display the top five most liked posts as well as any unread notifications.
Below is an example of a weekly digest. Digest notifications are delivered as push notifications to users.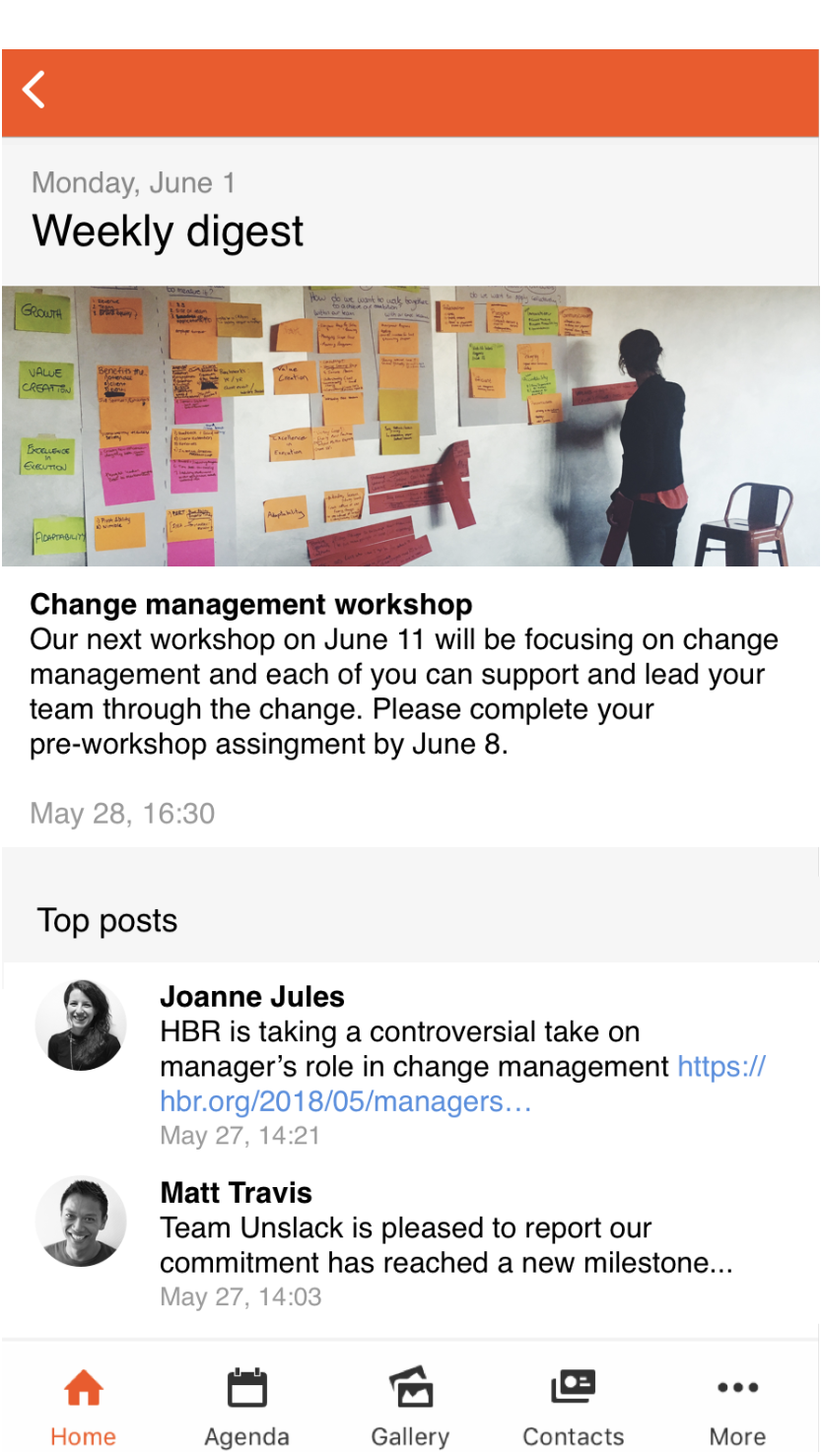 Configuring Digest
To configure Digest in Backstage, you will first need to install the module in the workspace.
Go to Setup > Marketplace.
In the list of modules, select Digest, then Install.
Backstage will now reload to finalize the installation. Once Digest is installed, you can configure it:
Go to the Notifications > Digest tab.

Configure the frequency for sending the digest notification:
Daily - the notification will be sent out every day.
Weekly - the notification will be sent out every Monday.
Delivery hour - this is a 24 hours format time that is dependent on the app user's time zone. Use two digits. For example, add "10" for 10 a.m., or "14", for 2 p.m.
Note: Here you can also deactivate digest if you do not want digest notifications to be sent out.
Once configured, Digest will be delivered automatically to users as a push notification to their mobile devices.

Supported modules
Digest works by aggregating data from different modules. Currently the following modules are supported:
| | |
| --- | --- |
| Module | Digest section |
| Feed | Displays top five most liked posts. |
| Notifications | Displays unread direct notifications. |

Technical notes
Digest is currently not supported on the web app.