Summary
The Chats module can be only used by app users to hold one-to-one or group conversations with other app users. They can access the module by tapping on Chat from the main menu or the navigation bar.
Using the Chats module
Starting a conversation
App user can start a conversation by tapping the Start conversation icon.
They can search for users to chat with by entering their names in the search box and adding them to the conversation by tapping the + icon.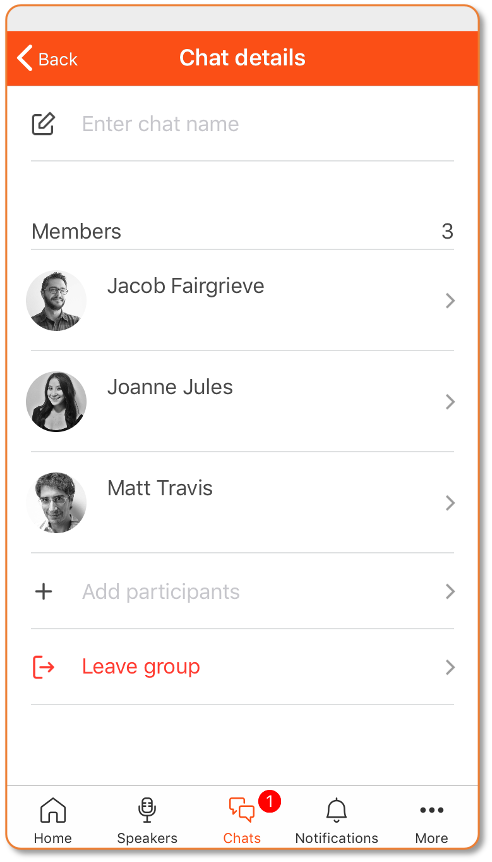 The usr can then type out the message to be sent in the text box at the bottom of the screen. The conversation is created when the new message is sent.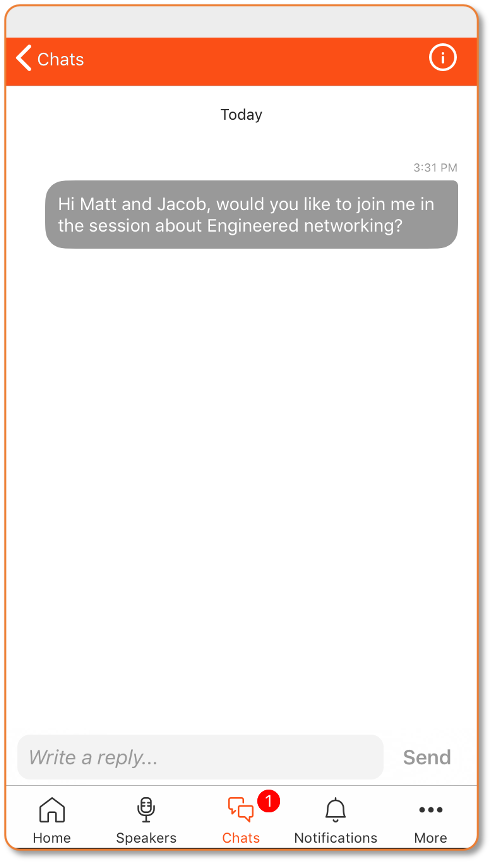 Adding users to a conversation
Members of a conversation can add more app users by tapping on the Info button, and then searching for them by name in the Add users section.
Removing users from a multi-user conversation
The creator of a conversation can remove users from the conversation by tapping the Info button, then tapping on the name of the user to be removed, and then selecting the option Remove user.
Leaving a multi-user conversation
Any member of a conversation can leave the conversation by tapping the on the Info button, tapping on the Leave group option, and then confirming the action.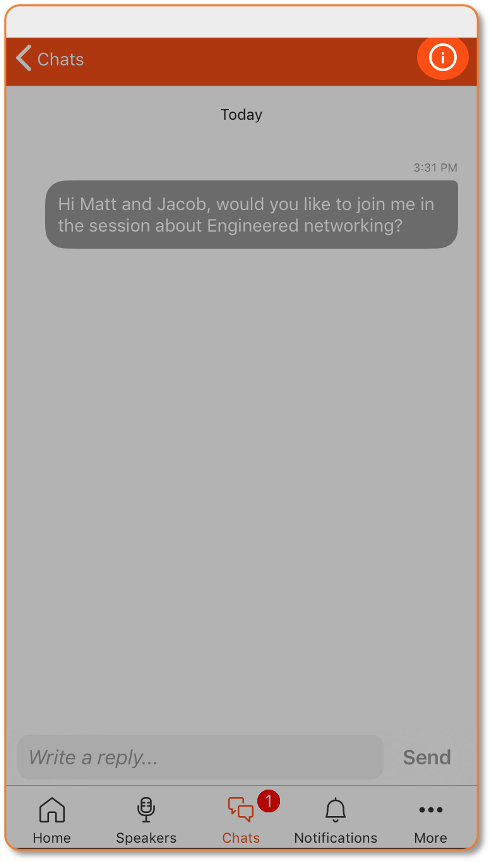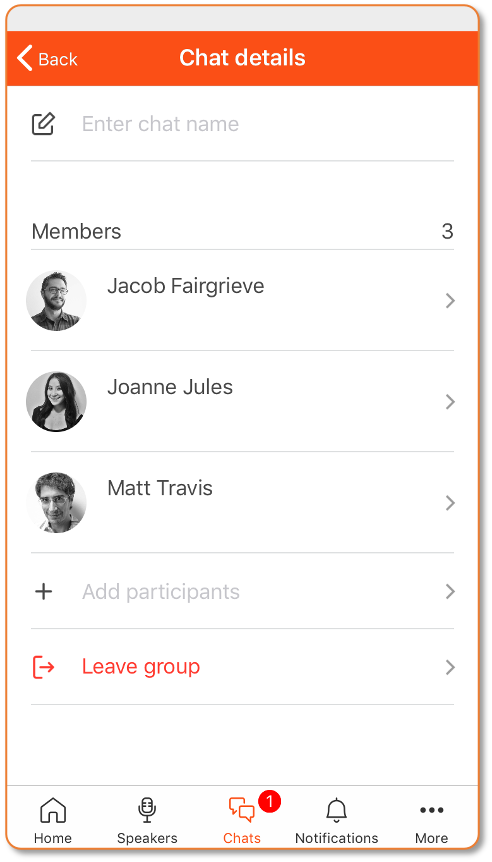 Technical notes
If you update the Messages module from version 3.0.0+ to version 4.0.0+, you will need to install the Chat module from the Marketplace.
Group chats have a limit of 50 participants.