Important: Articles in this category apply only to projects supported by SpotMe professional services.
Compliance codes or trademark disclaimers can be added to your workspace. Our platform offers three options to do this.
Please see below an overview of these options as well as what you will need to provide us with in order for the codes references to be added.
1. Added to the menu
You can simply add any reference code as a menu item: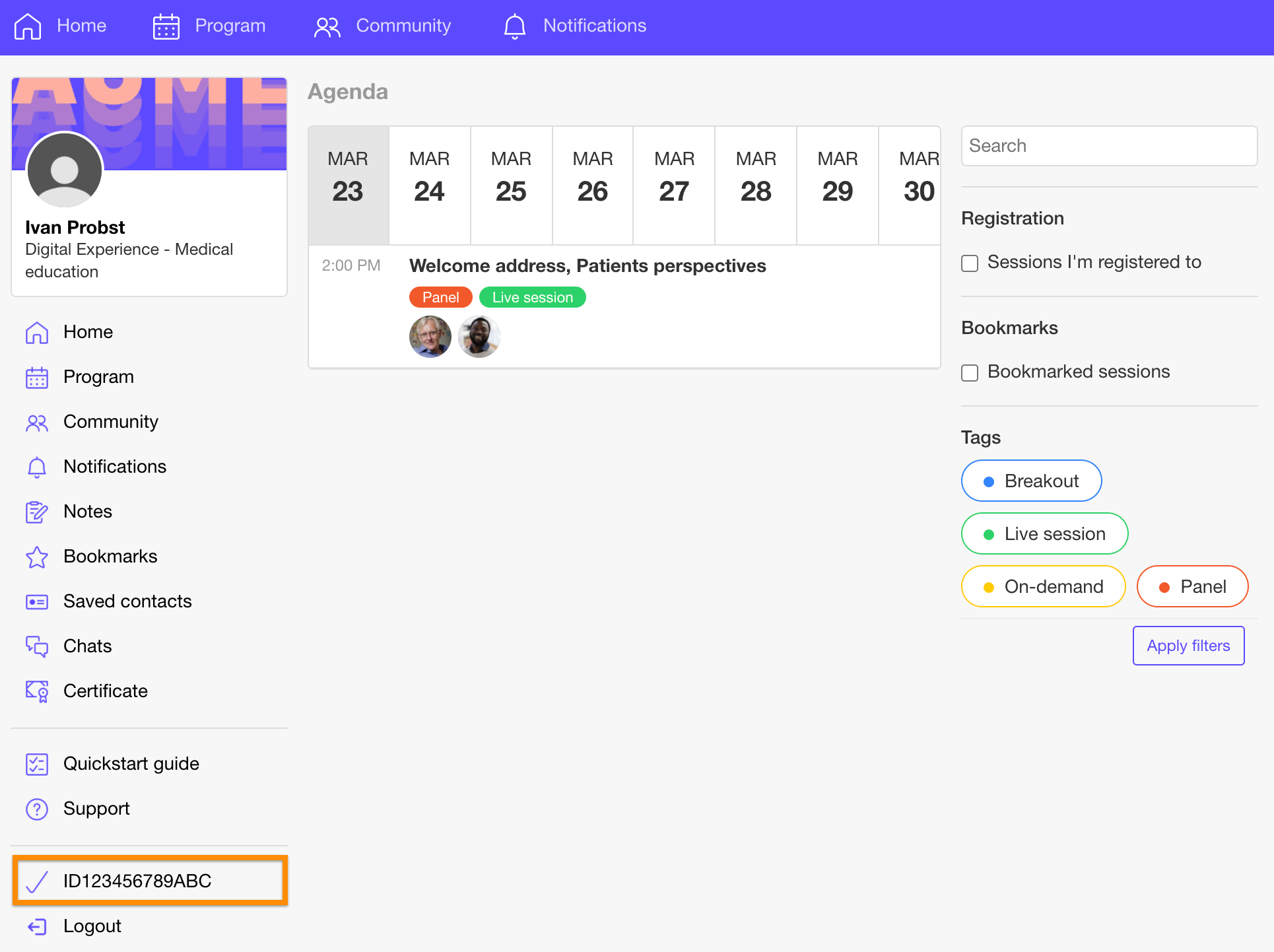 This is useful if you need the code to be as visually present as possible.
What we need for this:
Reference code: the text you would like to add in the menu.
2. Added to a dedicated page
You can add more details by creating a dedicated page: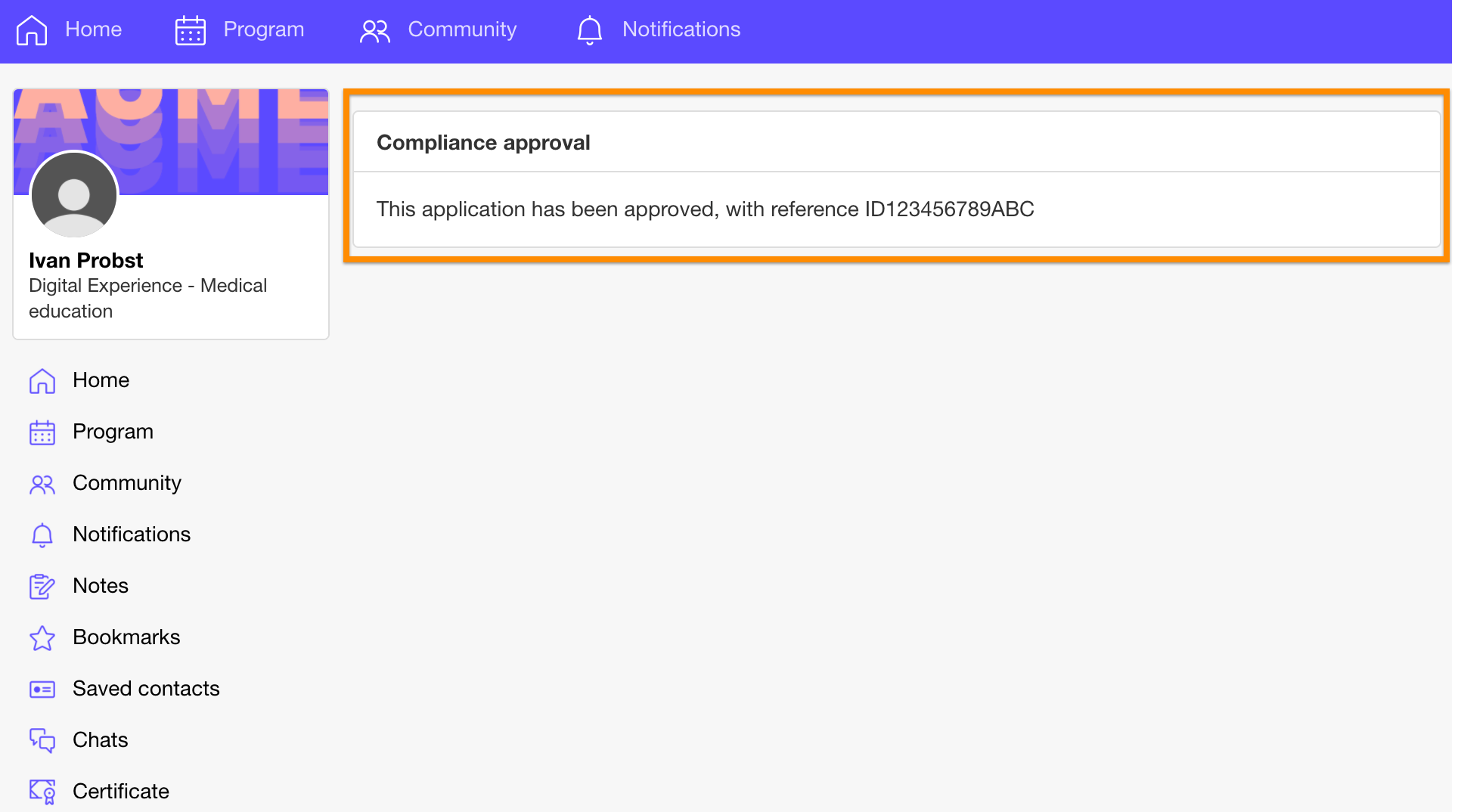 This is useful if you need to display more information than just a code. You can then link this page from menus and other pages (like from the menu above, for example).
What we need for this:
Page content: a Word document that contains the text you would like us to include in the page.
3. Added to a home banner
You can directly add your code or references to the image that will be used as a banner on the home page: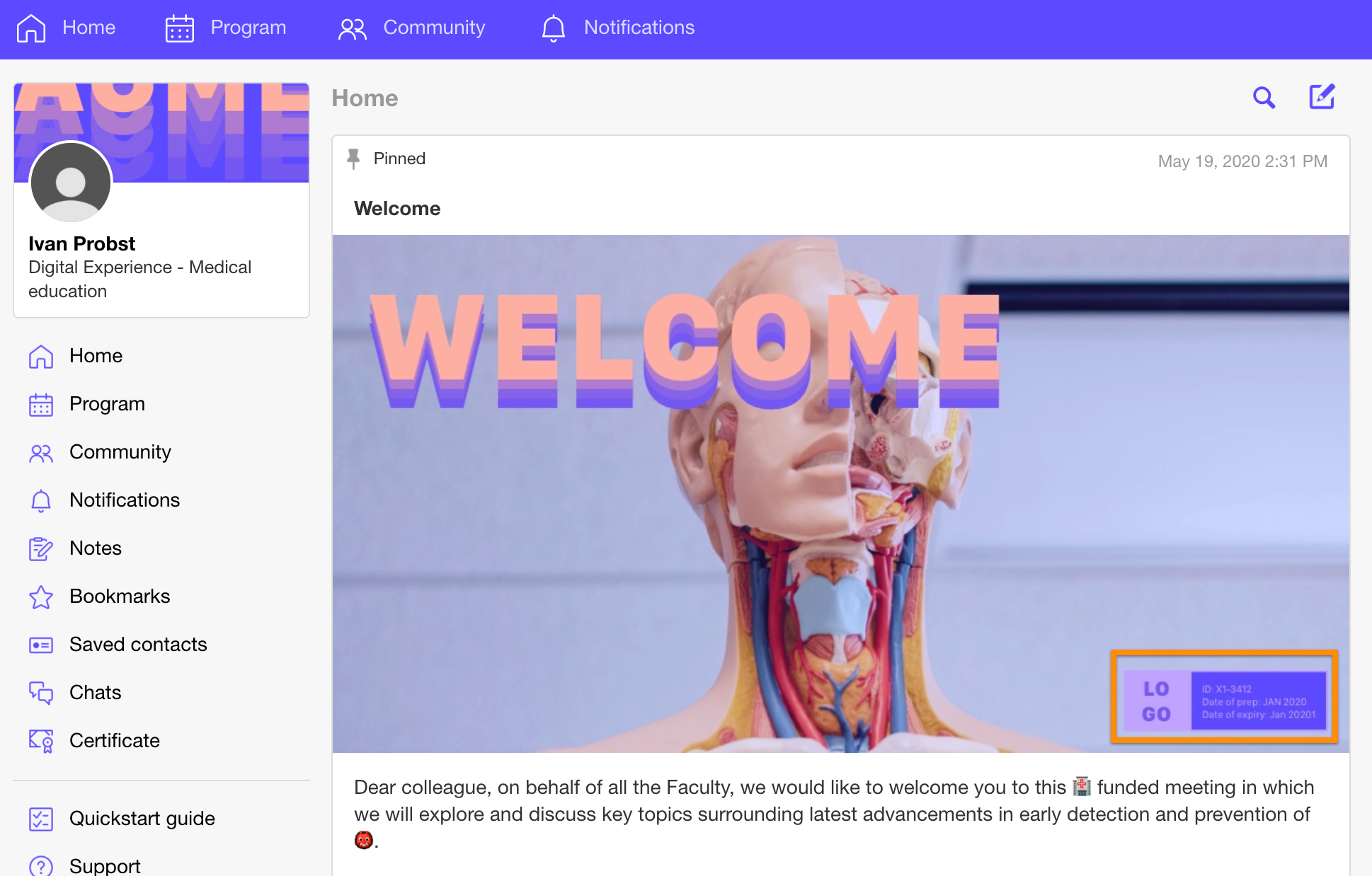 This is useful if you only need it to be visible in one place, and can nicely integrate it into your branding.
What we need for this:
Banner: a standard home banner (

2000x500px

) image as .png or .jpg with your code integrated in it. If we are building the visual assets for you, then we just need the text as a Word document.