When producing live streams using tools such as OBS or StreamYard, you can use background or transitional slides that will be displayed on screen to your audience during your live stream.
These branded slides can include your organization's logo and colors, and have various uses depending on your needs.
Below are some examples of slides that provide indications on the information you can include there, as well as the safe zones. At the bottom of this article you'll also find a template file that you can download and use to create your own branded slides.
Opening slide
This is a full-screen welcome slide that will be displayed to your audience when you start broadcasting the the live stream.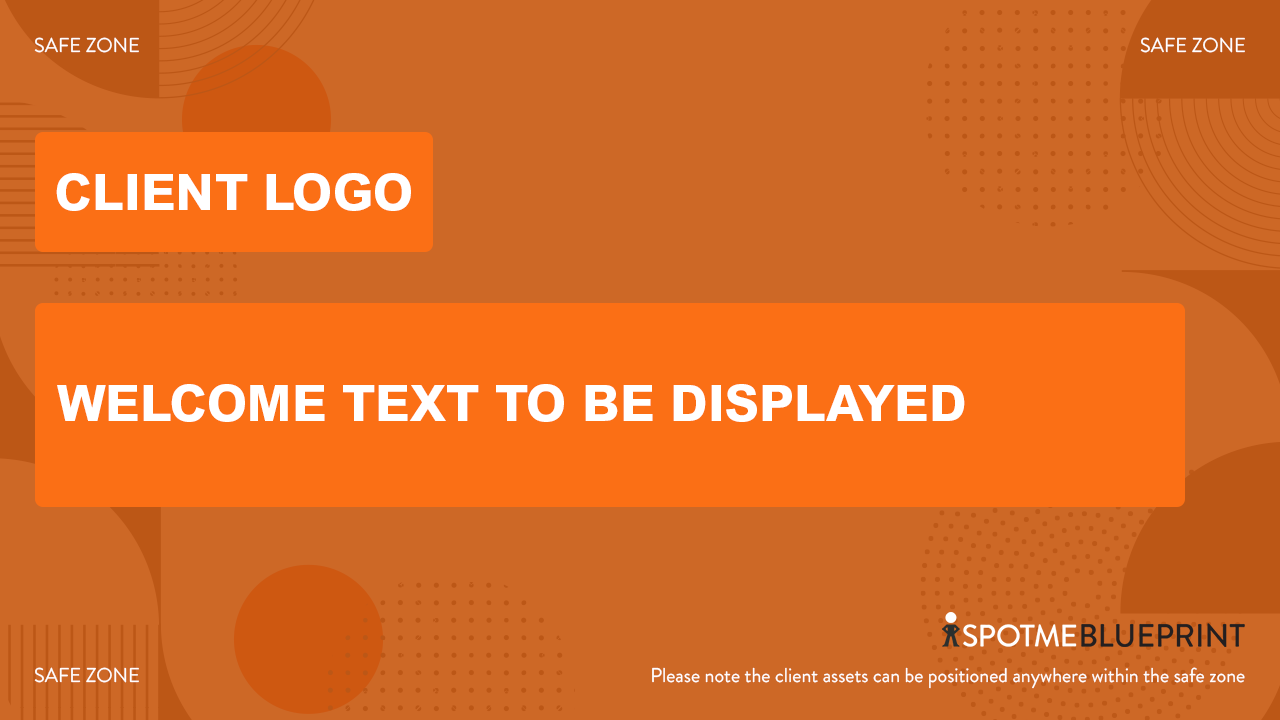 Transition or holding slide
This is a full-screen holding slide that is displayed between different sessions, to help create seamless transitions for your audience.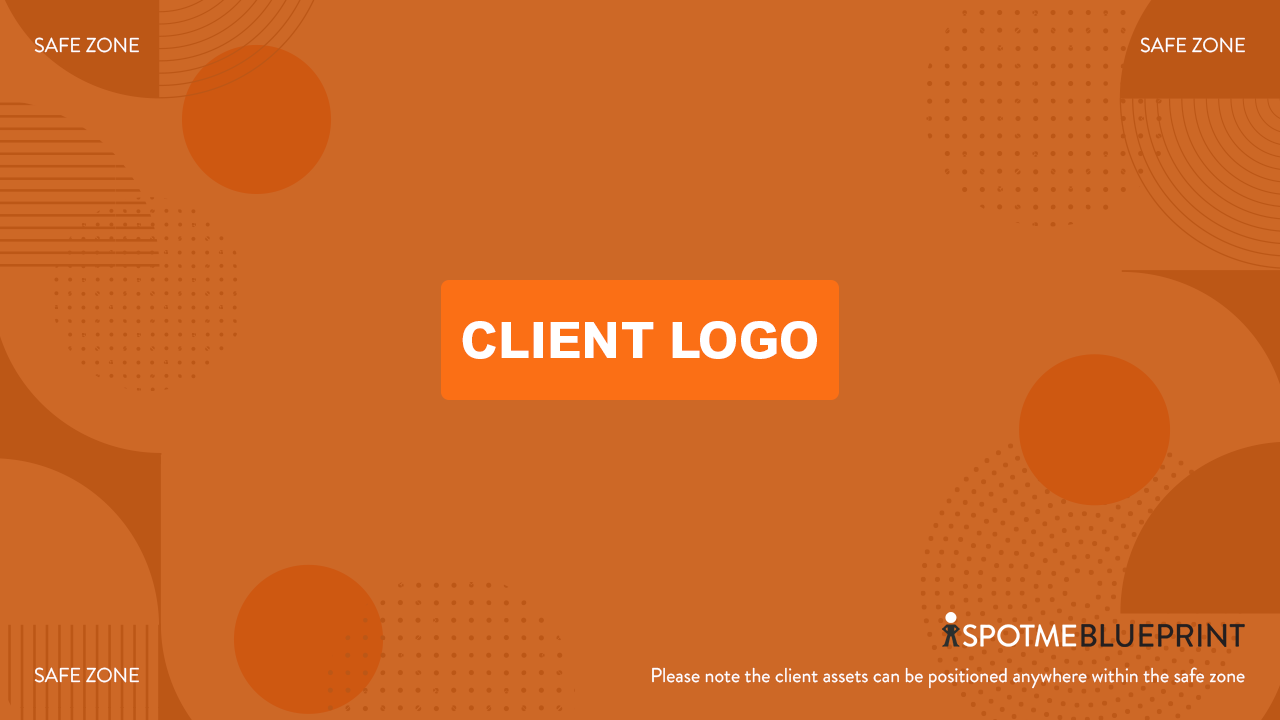 Background slide
This is a background layout visible during all the live sessions, on top of which are displayed the speaker's webcam videos and the presentation (shared content) screen.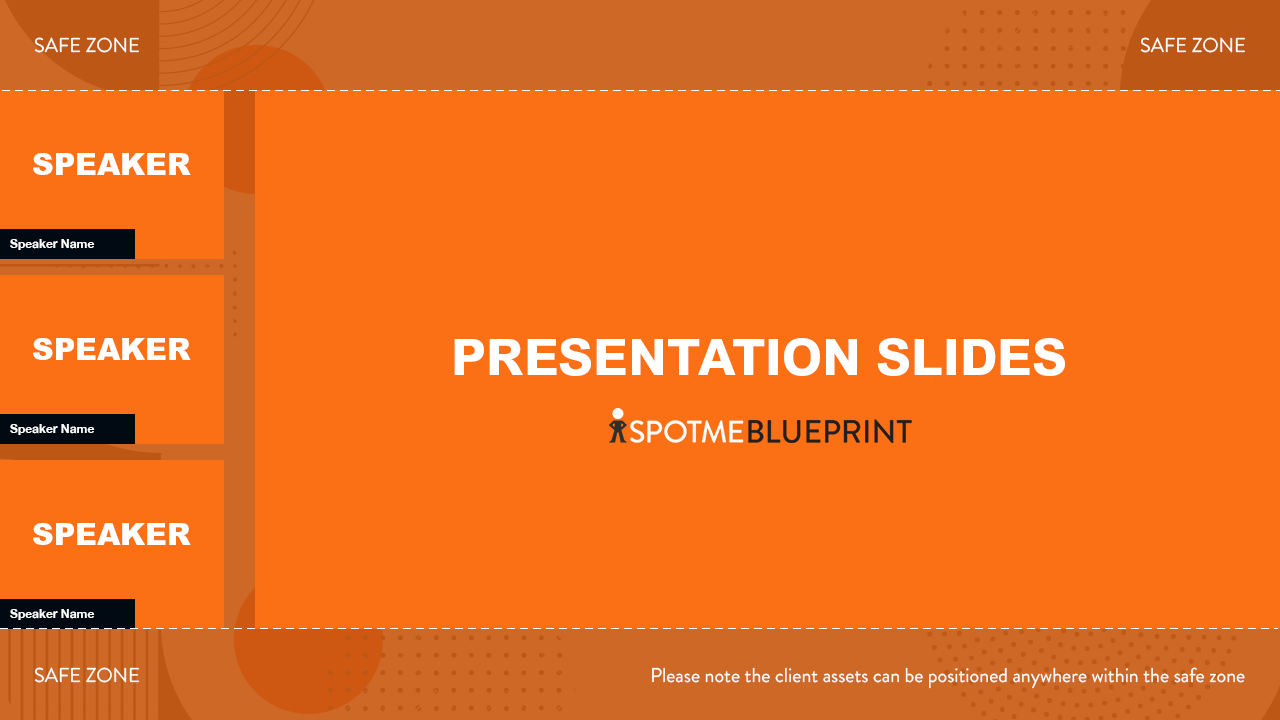 Closing slide
This is a full-screen closing slide that is displayed at the end of the live stream.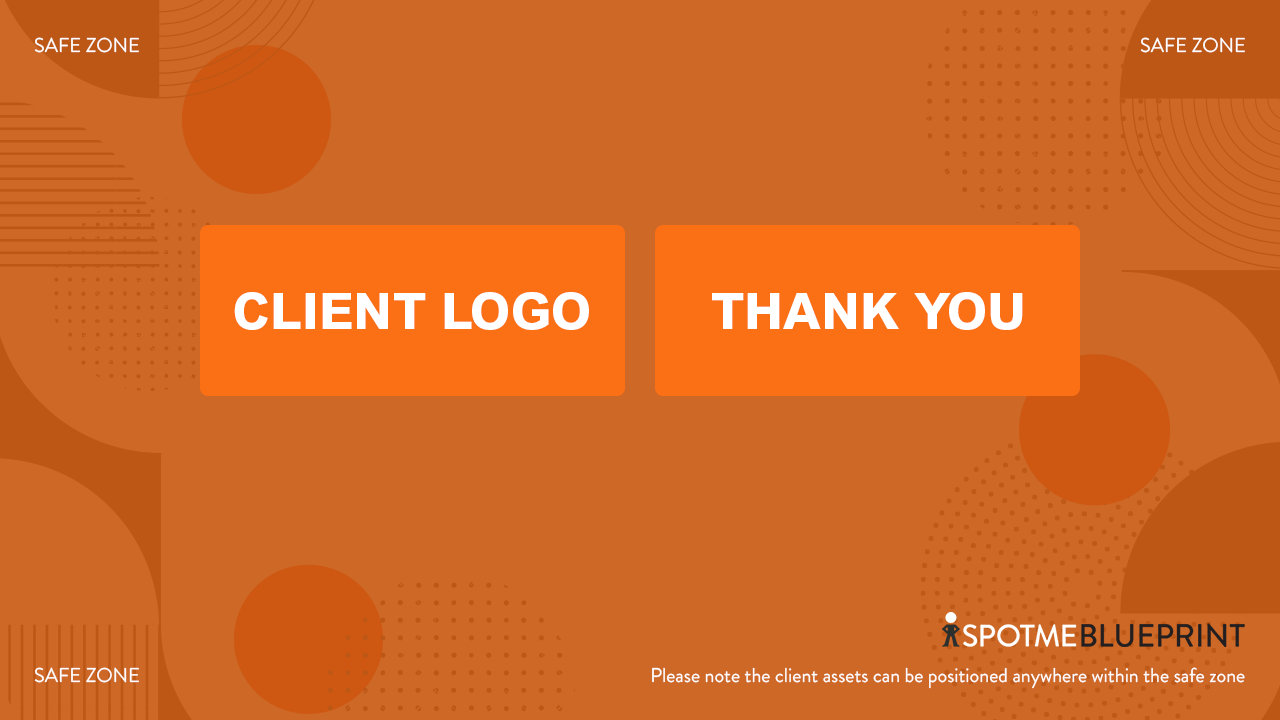 Important: The recommended format for the slides is 1280 x 720 px, in PNG/JPG/JPEG.
Template file: A template file (.psd) is available for download below, to help you create your own branded slides for your streams: