As a part of your live stream, you and your speakers can use presentation slides as a way to share content with your audience.
These slides will usually be branded to match your organization or event's identity, perhaps using logos and colors for example, and can have various uses depending on your needs. More information is available on branding your slides.
This article will provide a set of best practices that should be followed when creating your slides, in order to ensure that they look the way they should in the live stream, whatever the situation.
More information on sharing slides is also available in the following articles:
Don't forget to tale a look at our list of dos and don'ts for some hands-on examples
What presentation tool can I use?
You can use any of the following presentation tools for your slides:
Google slides
MS Powerpoint
Keynote
Tip: We recommend that you do not use PDF versions of your presentations as the file size may have a negative impact on the stream quality. Share the source files in the studio instead.
How much text in slides?
As a general rule, try not to squeeze too much text into one slide. Instead, split it into several slides so you can keep the text light and easy to read.
Use these three principles:
Make text large and legible,
Produce visually appealing slides
Use short lists of bullet points, not long texts
What fonts to use?
We recommend that you use Calibri, Verdana, or Arial in your slides, as these are the easiest for your audience to read.
Using the correct font size is critical, as your text needs to look sharp for your audience whatever the bandwidth situation. We therefore recommend the following font sizes:
Title: 22px
Subtitle: 18px
Body: 14px
Do not use a font size below 14px, as it can lead to readability issues.
What colors should I use?
It is important to use colors that contrast well to make sure that your content such as text, images, logos stands out properly, without causing any eye strain to your audience.
As a general rule, we recommend that you use light-colored foreground items over a darker background, or dark-colored foreground items over a light background.
We recommend that you avoid using the following color combinations:
Do not use these color combinations together: Red & green / Orange & blue / Red & blue
Red & green – these two colors clash with each other and are very hard to read. Also, people who have color deficiency will have trouble figuring out what you are trying to say on the slide.
Orange & blue – another pair that causes a disturbing effect on readers as the colors seem to vibrate against one another.
Red & blue – these two colors just do not have enough contrast to be seen well when used together. This combination also seems to suffer a further loss of contrast when projected on a screen.
Slide transitions
The recommended transitions are the simplest ones, where there is very little motion involved.
Transitions cause extra data to be sent through the platform (as the slide is updating rapidly) which can be a strain on the user's bandwidth, and create a freeze effect for viewers.

Dos
✅

and don'ts

❌

for your slides

Don't use a lot of a text in your slides
If you pack your slides with lengthy text, then your audience is going to be straining to read what's written rather than listening to what you have to say. Plus, large text blocks are the opposite of visually compelling.

Do use as few words as possible on each slide
Remember, the purpose of your slides is to create compelling visuals that complement your message; they're not supposed to deliver the message for you.
Don't fill up the entire slide with content
Filling up the slides with to much content and no margins may cause legibility issues and you may loose your audience attention as they will be overwhelmed by the amount of info displayed in each slide
Do use the white space to make your slides stand out
Using white space evenly makes the content easily scannable and significantly improves legibility. Studies have shown that this increases reader comprehension by almost 20%. Focus and attention. White space funnels the reader's eye towards the content and allows your message to stand out. Helps build hierarchy. White space can signify which parts of the content are most important, making it easier to understand.

Don't use the same font size throughout your slides
A uniform font throughout your presentation is not only a drag to read, but it fails to put emphasis on the most important parts of your message.
Do switch up font sizes throughout each slide
Making the most important words bigger and bolder allows your audience to take in the most valuable information first before moving on to the supporting content.
Don't use long lists of bullet points
Audiences that viewed a bullet-point presentation with many items listed had a significantly more difficult time paying attention and recalling information than those that viewed graphic-infused presentations.
Do use graphics to support your points
Rather than use bullet points, convey your information through compelling visuals and graphics. In addition to being more entertaining to look at, they also make it faster and easier for your audience to process information.

Don't center your text
A chunk of text or an image in the center of every slide makes all of your slides blend together, making it much more difficult for your audience to separate their attention from one point to the next.
Do switch up the alignment of your visuals
By left-aligning some images, right-aligning others, and including a few center-aligned images, you're creating much more visual interest for your audience. Just be sure that when you use left and right alignment that you use another image or color on the other side to create a balanced visual.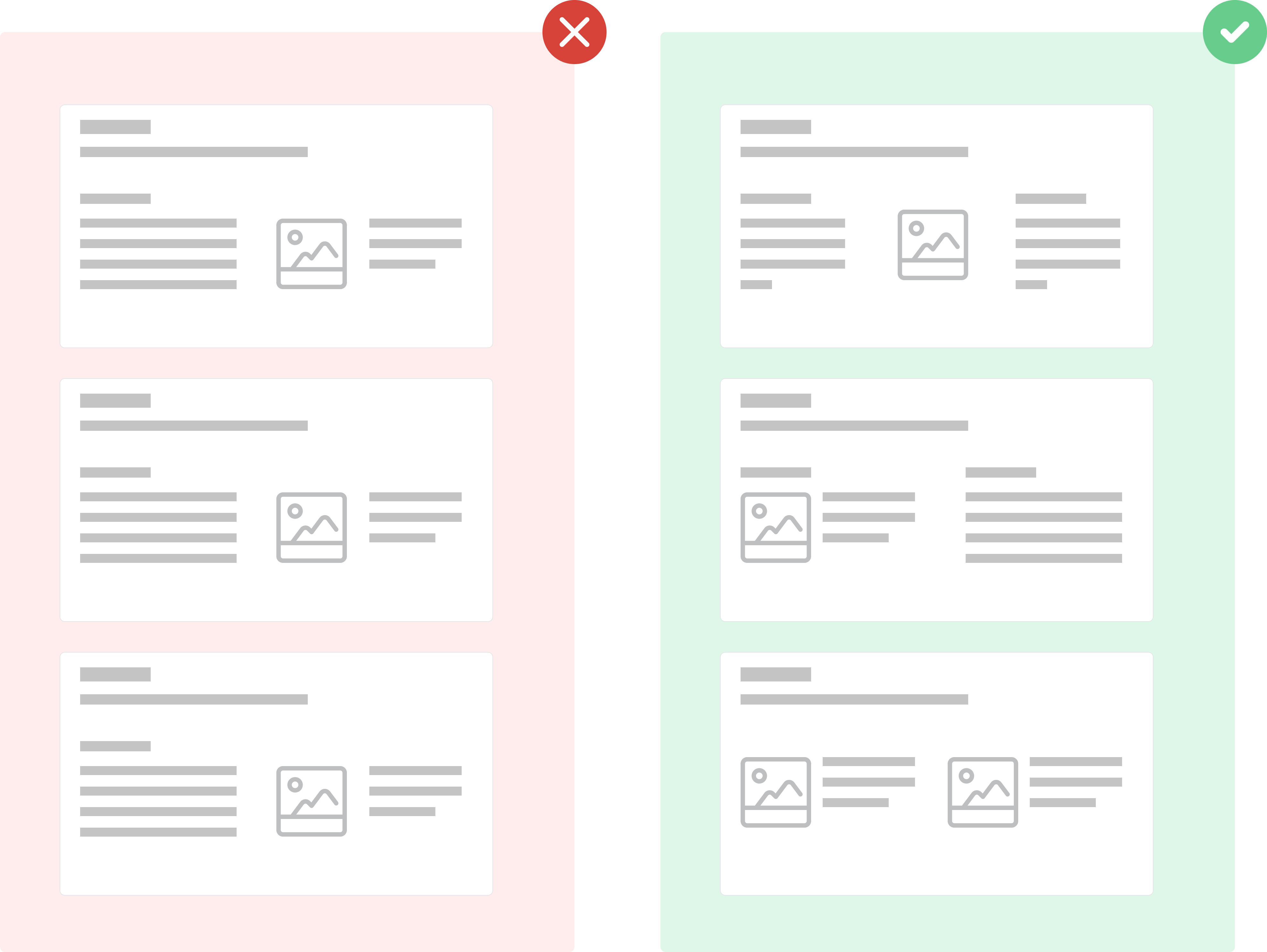 Don't use a wide range of colors
A lot of newbie presenters think that more color means more compelling, when in reality, using an overabundance of hues can lead to a visually chaotic and confusing design.
Do adhere to a cohesive color palette
Choose three to five main colors to use throughout your presentation and try not to stray from them. This will ensure your presentation looks clean and cohesive while being more satisfying to look at.

More information is available on:
How to screen share content during a webinar
How to allow screen sharing for your browser on Mac
How to screen share a Powerpoint