Summary
The Home screen of the app is a very important space where information can be shared by Backstage users, and where app users can interact with one another and stay informed.
The Home screen by default contains the following information:
An "Upcoming sessions" section at the top of the screen (showing schedules taking place on that day or over the next 24 hours).


The Home feed, where Backstage users and app user can post and interact with content.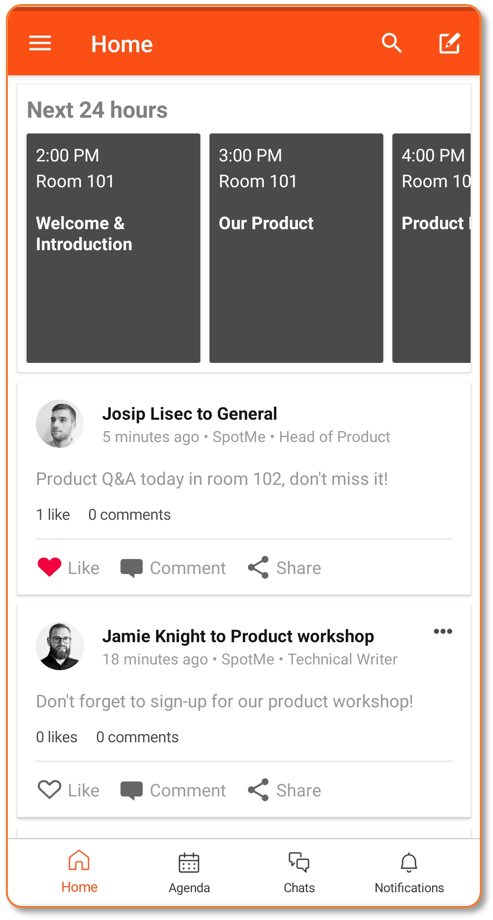 These elements can both configured in Backstage.
Upcoming sessions in the Home screen
The upcoming sessions banner will appear by default in the Home screen of the app, at the top of the screen.
It will (by default) list any sessions from the agenda and that are taking place that day or within the next 24 hours (depending on the timeframe selected)..
The upcoming sessions banner on the Home screen relies on the Discover screen in the Agenda module to work. In the Discover screen you can configure how the upcoming sessions will be displayed.
To do so, go to Sessions > Preferences > Agenda discover (in Settings):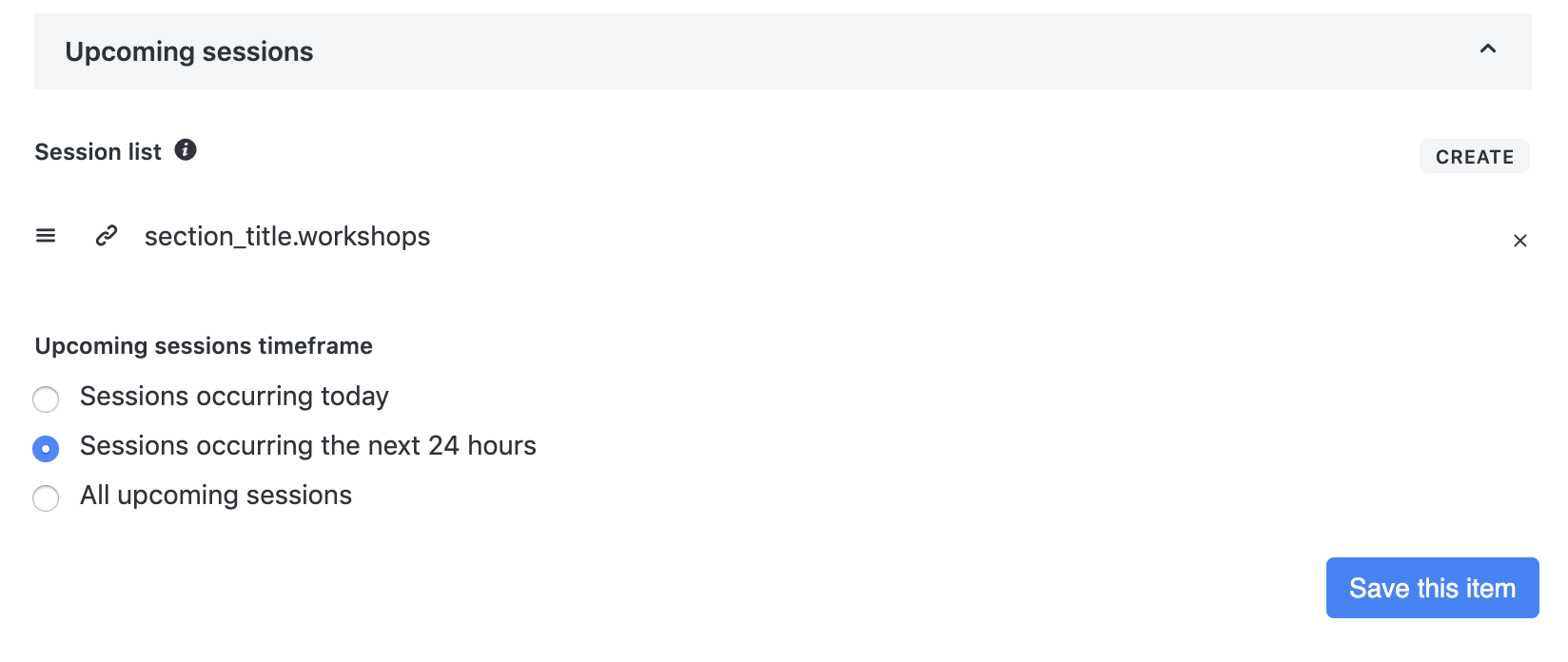 Here you can select the timeframe to be used for the upcoming sessions.
You can also choose whether you would like to associate the Upcoming sessions to a previously created custom session list. Doing so will display only the sessions that correspond to the criteria set up in the custom session list, and will no longer show all the sessions from that day in the Agenda.
If no custom session list is associated, all sessions present in the agenda and that will take place within the specified time-frame will be displayed in the Upcoming session list (in both the Agenda discover screen and the Home screen).
More information on using custom session lists is available in the Configuring session lists article.
Home feed
For information on how to configure the Home feed please refer to the Home feed article.