We recommend that you use the home launcher, available in Settings > General > App preferences, to select a feed to add to your app home page, such as the home feed.
More information on the home launcher is available in the workspace settings article.
In addition to using the home launcher, you can choose a live stream to display automatically in the home page when attendees open the app.
To do so, go to Interactivity > Live sessions > Preferences, and select a live session (that has a live stream configured) to open in the Live stream to start setting:

By doing this, the live stream will be added to the home page in the app. In the example below, the home launcher is also configured to add the home feed to the home page, so both are present: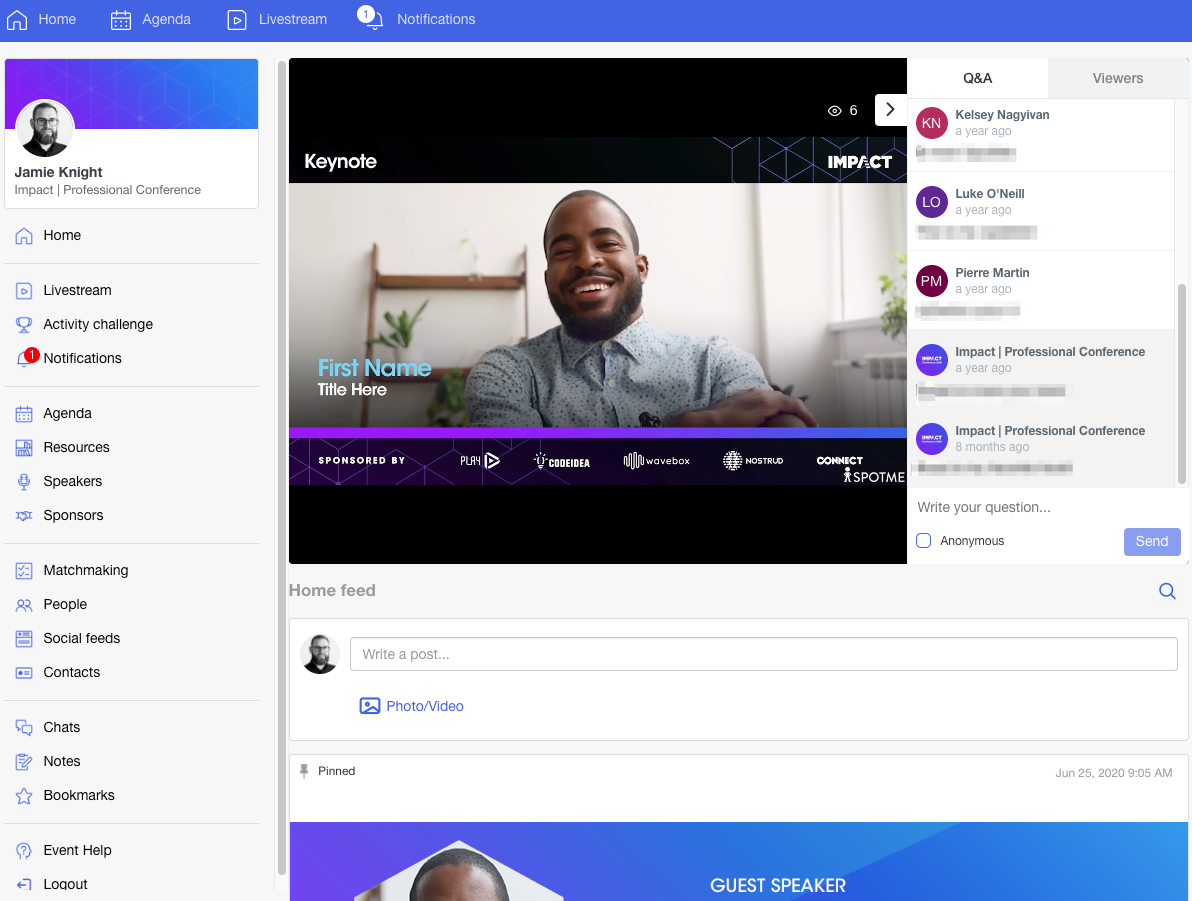 This setting can be useful to facilitate access to an upcoming, live or recorded session. Depending on when the attendee opens the app, they would see the following:
If the app is accessed before the start of the live stream, the attendee would see the live stream countdown.
If the app is accessed while the live stream is in progress, the attendee would join the live stream in progress.
If the app is started after live stream is finished and published, the recording of the live stream would play.
Note: This setting can only select a single live stream. We therefore recommend that this is used for events that have a single live stream, OR that you update the setting in a timely manner to ensure that attendees access the correct live stream upon opening the app.
Tip: You may also wish to use quick links in the home page, to facilitate access to content for your attendees.