In addition to following the instructions provided in the event invitation email, event attendees can refer to the below steps to access events that are using the Eventspace app.
Navigate to the following page: https://install.events/eventspace: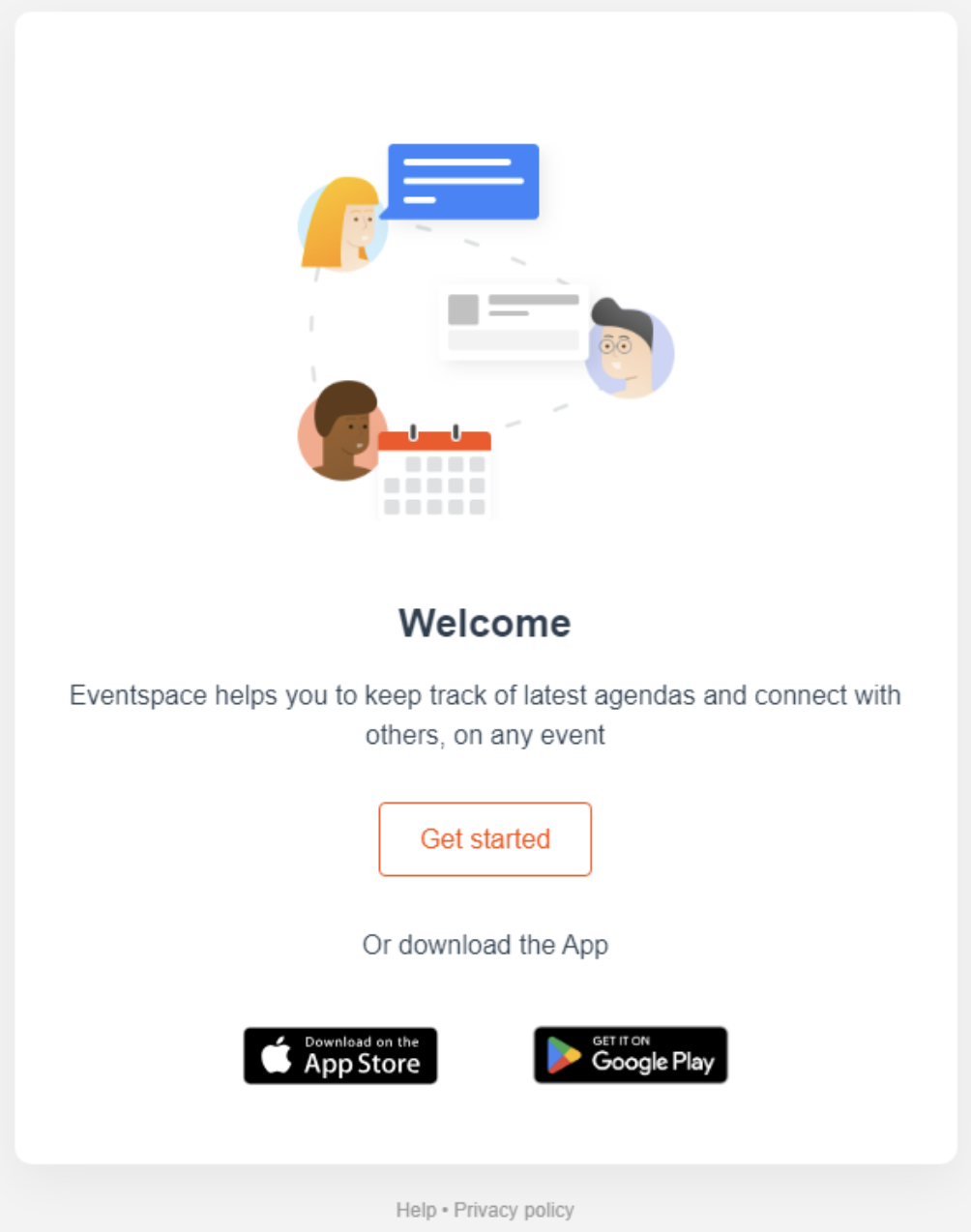 Here can either select Get started if you wish to access the event via the web app, OR you can use the links to App store (iOS devices) or Google Play (Android devices) to download the mobile app.
If you decide to download the mobile app, once it is installed on your device, you will see the following screen. Here you can either Log in with SSO (if enabled, using your organization's account) or click on Get started: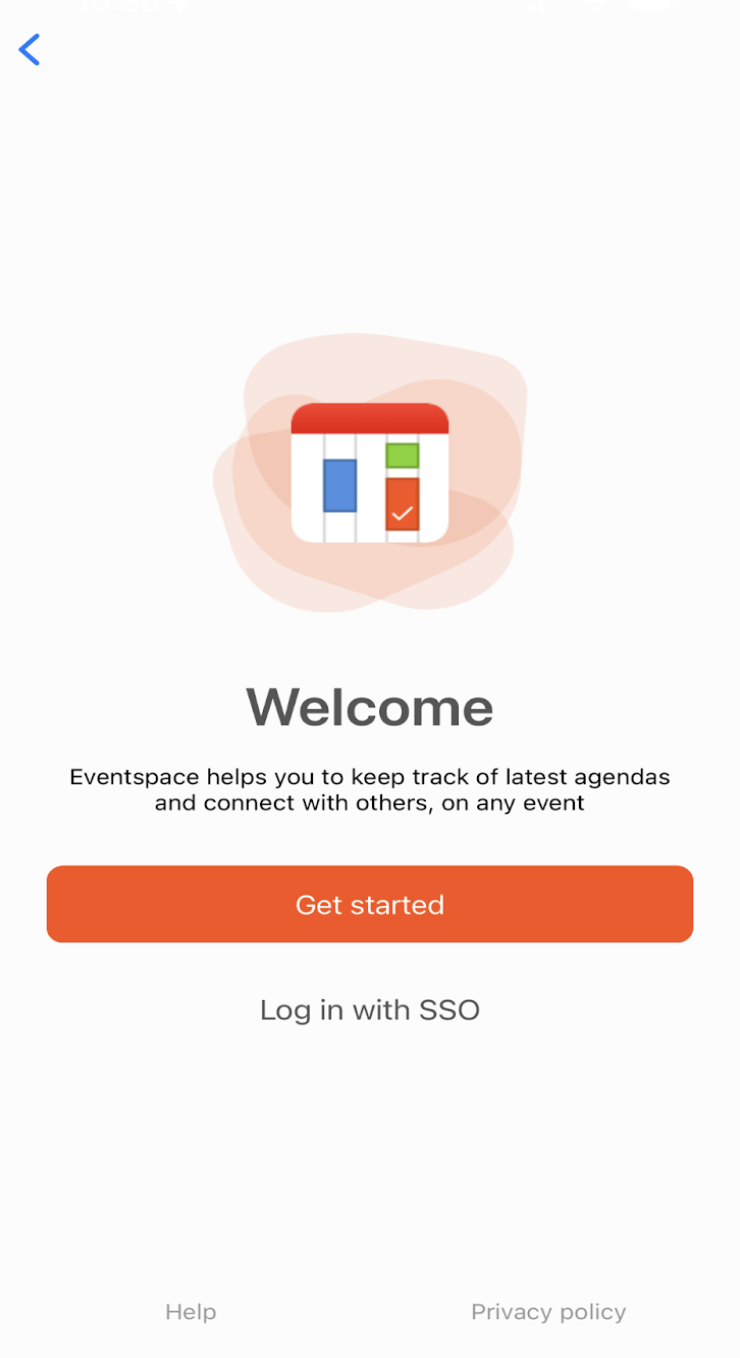 After clicking on Get started, please select Email me a magic link:
Only select Login Manually if the event organizer has provided a password for login.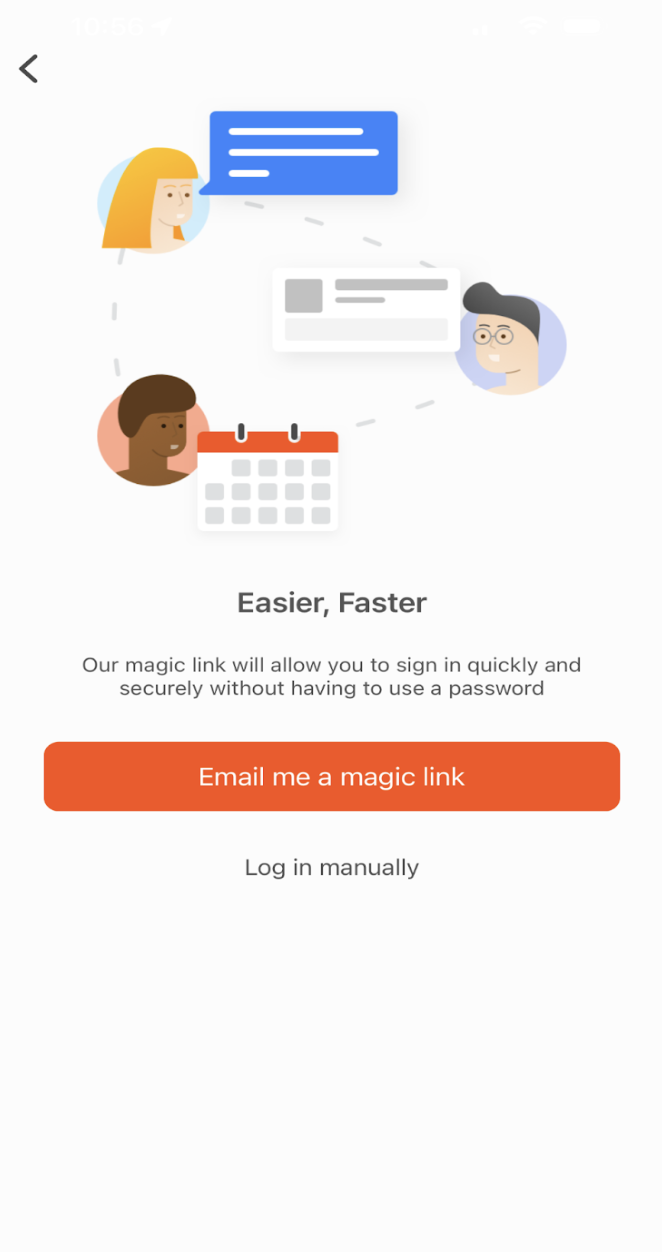 In the next screen enter your email address associated with the event: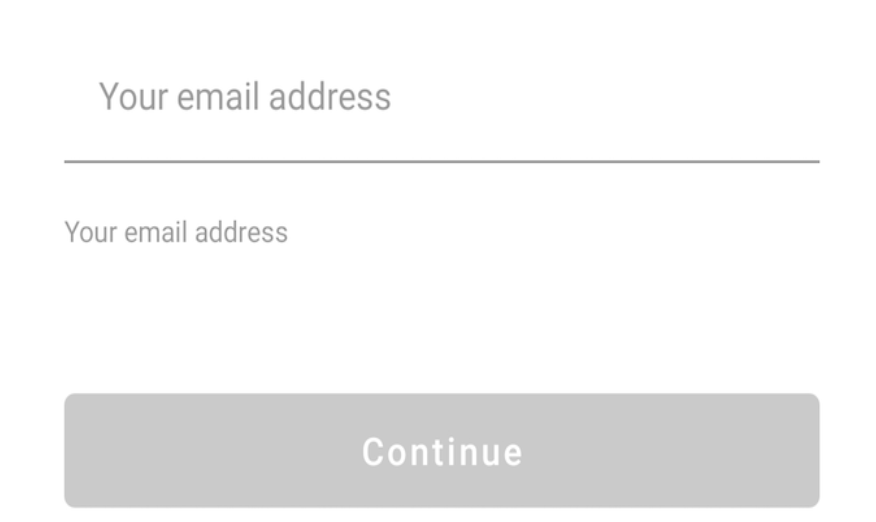 You will receive a 6 digit code in your inbox, enter it in the below screen: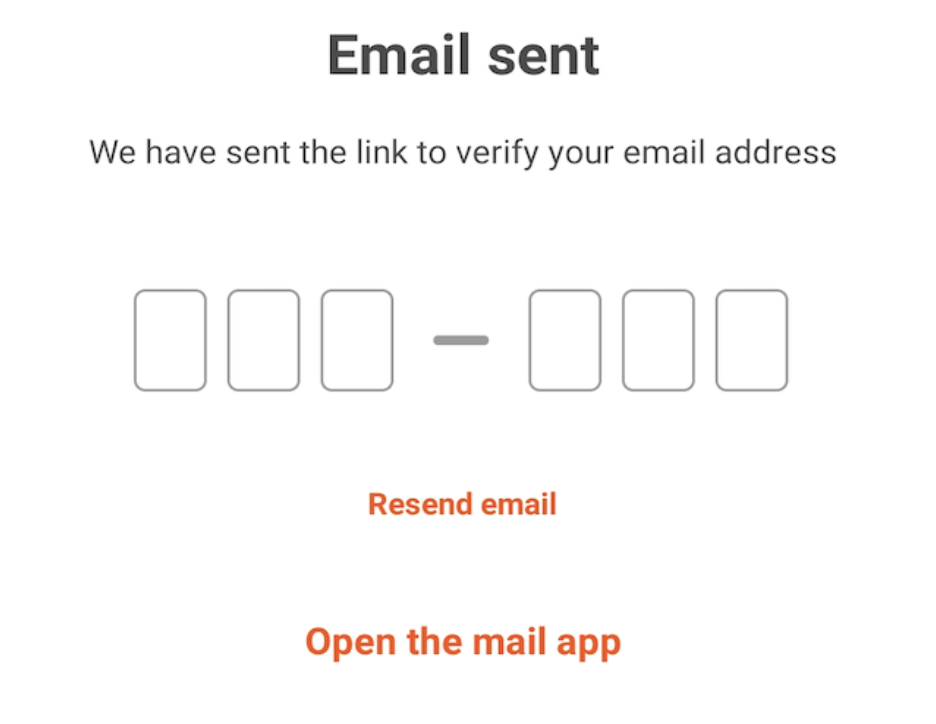 Now select the event that you are looking to access: