Summary
Entitlements refer to the seats* and advanced modules you purchased and that are available to be allocated to your events. Each event/workspace needs to be allocated with one seat per participant and with the corresponding product for each Advanced Module used. The Entitlement Management functionality will enable the Organization Entitlement Manager to track where and when entitlements are used.
Requirements
Entitlements must be activated on your Organization.
Please contact your account manager if this not the case.
Overview of entitlement pools and consumption
Once entitlements are activated on your organization, a new section will be available from your Organization page in Backstage. You can access it by clicking on "Manage Organization" on the right-hand side menu from Backstage's home page and then on "Entitlements" on the left side.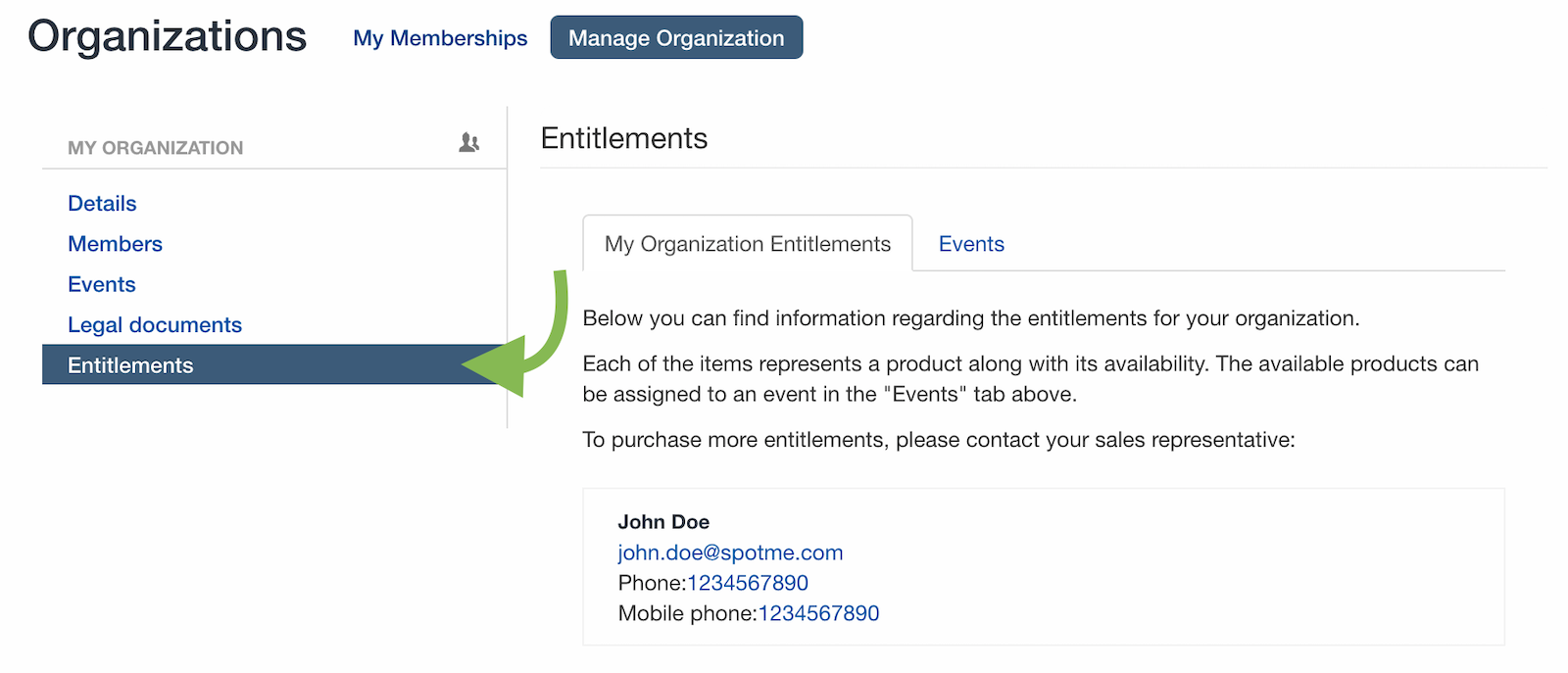 The first tab "My Organization Entitlements" provides an overview of the available entitlements for your organization. Expanding a product will give you details regarding the transactions, and transactions themselves can be expanded to give you even more details. An option allows switching the view to show a history of all transactions in your organization.
Assigning entitlements to an event
The consumption is checked periodically and seats are assigned automatically to events. Advanced modules have to be assigned manually to events.
To assign missing entitlements to an event, follow these steps:
Go on the second tab "Events" (1)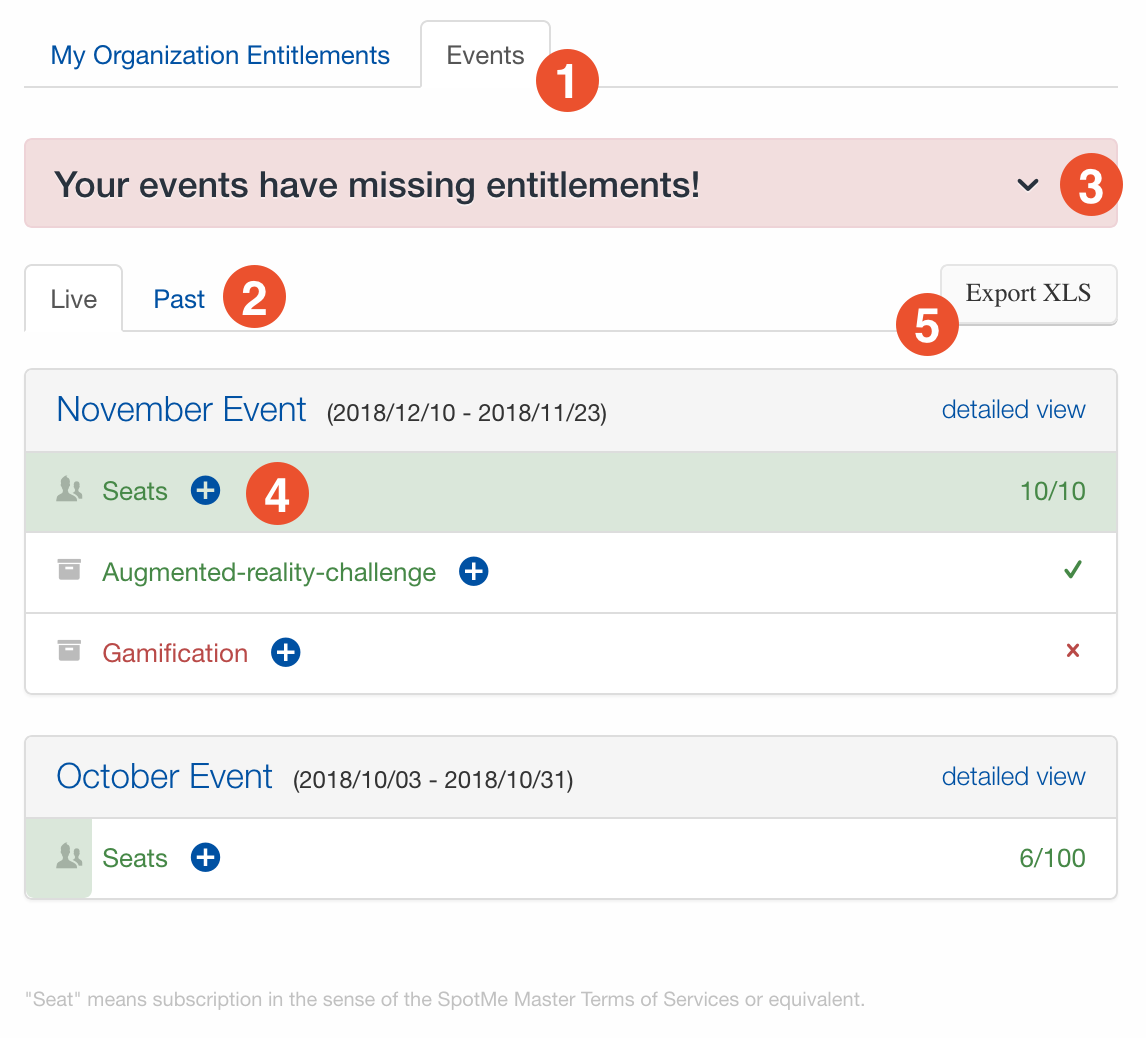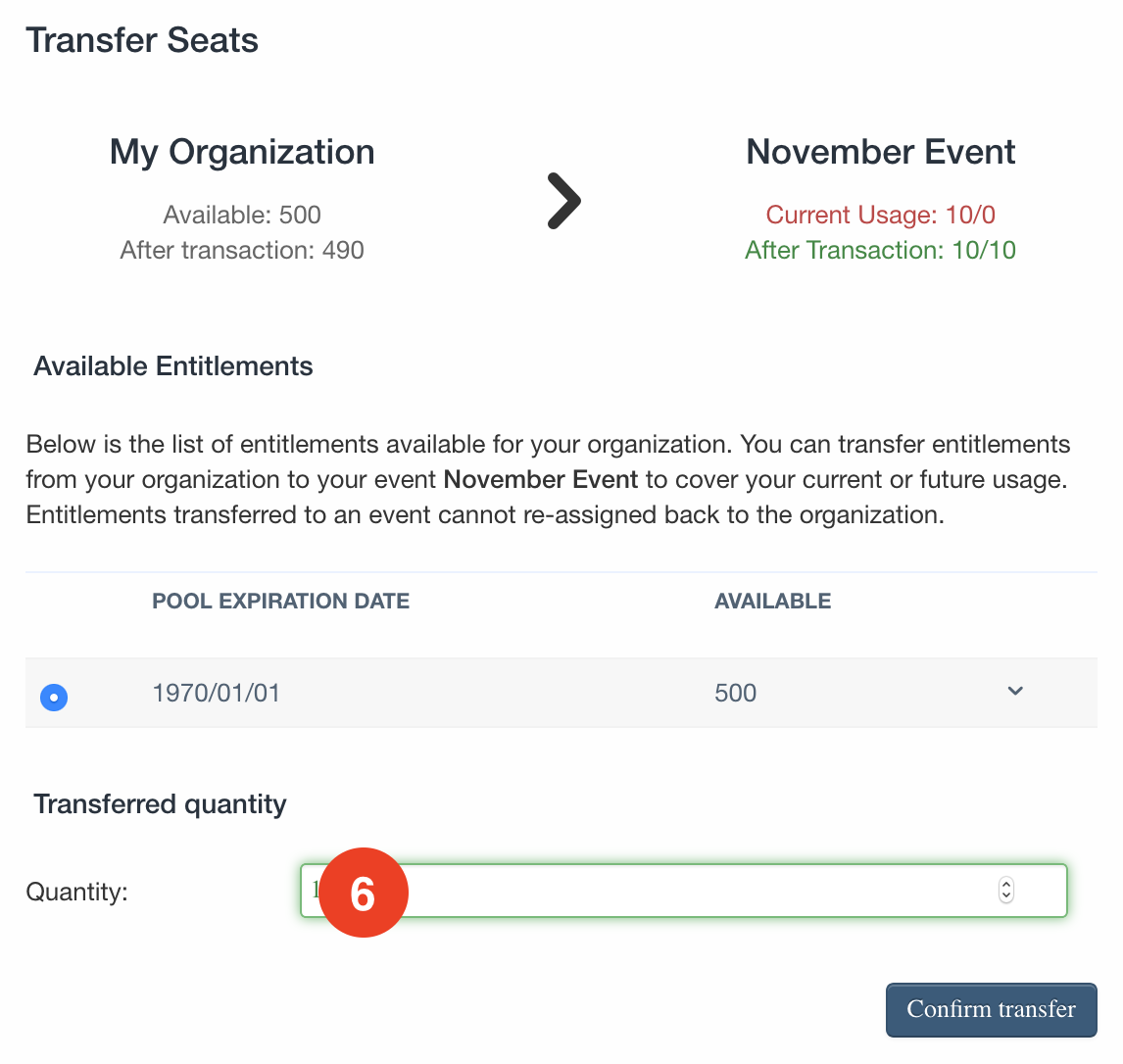 Confirm your transfer - Note that any transfer is final, be careful when assigning entitlements.


Once the transaction is done you will be redirected to the event entitlements details.
Ensuring entitlements are up-to-date
If an event is missing entitlements, you will see warning banner in Backstage. Only Organization Entitlement Managers can manage the entitlements and assign new entitlements to events.

Please make sure your entitlements are always up-to-date.
* "Seat" means subscription in the sense of the SpotMe Master Terms of Services or equivalent.