In order to submit an app to Google Play, you will need to create a Google Play developer account.
Please follow the steps below top do so:
1. Using your Google Account, sign up for a Developer account.
2. Fill in your account details:
Your "Public developer name" will be displayed to customers on Google Play. You can add more account information after you have created your account.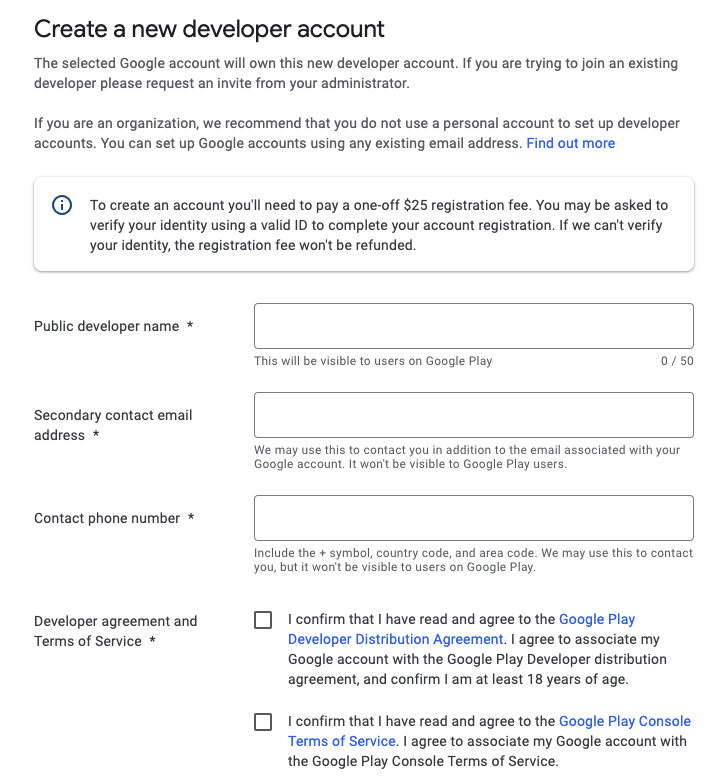 3. Accept the developer agreement.
4. Pay the $25 USD one-time registration fee.