In order to get your app submitted on the Google Play Store follow the instructions below.
1. Log into the Google Play Console
2. Create a new application
3. Choose the default language and fill out the App Name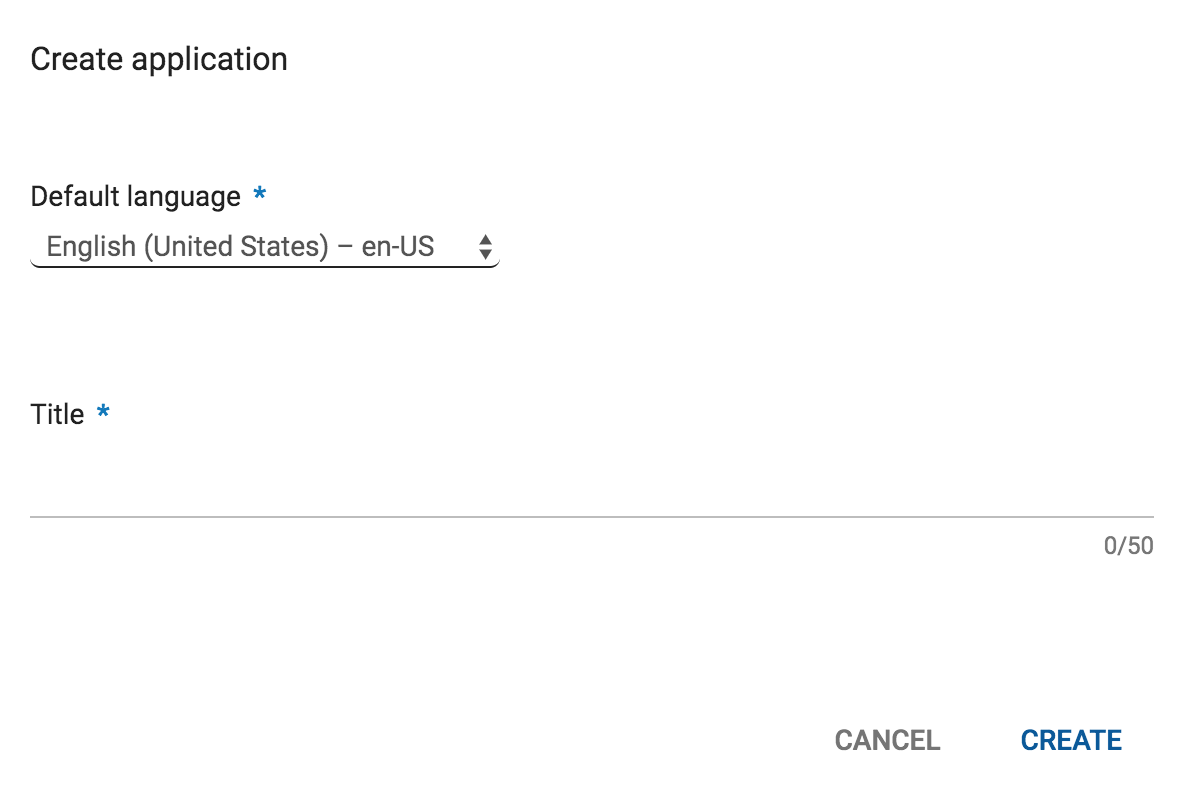 4. Navigate to the App releases section
Under Production track click on Create / Edit Release
Upload the .apk file provided by the SpotMe team and Save

5. Navigate to the Store listing section and fill out the app details
Text Assets
App Name - up to 50 characters
Short Description - up to 80 characters
Long Description - up to 4000 characters
Application Type - Application
Category - Business
Website - official website of the company
Email - support email address
Privacy Policy - link to the app's privacy policy

Visual Assets
App Icon - a 512 x 512 px app icon
Screenshots - upload phone and 10-inch tablet screenshots provided by SpotMe
Feature Graphic - a 1024 x 500 px app banner

6. Navigate to the Content rating section
Click on Continue and enter an email address to which rating confirmation will be sent
Choose Social Networking as an app category
Answer with "No" to all questions in the rating questionnaire
Click on "Save questionnaire" and then "Calculate rating"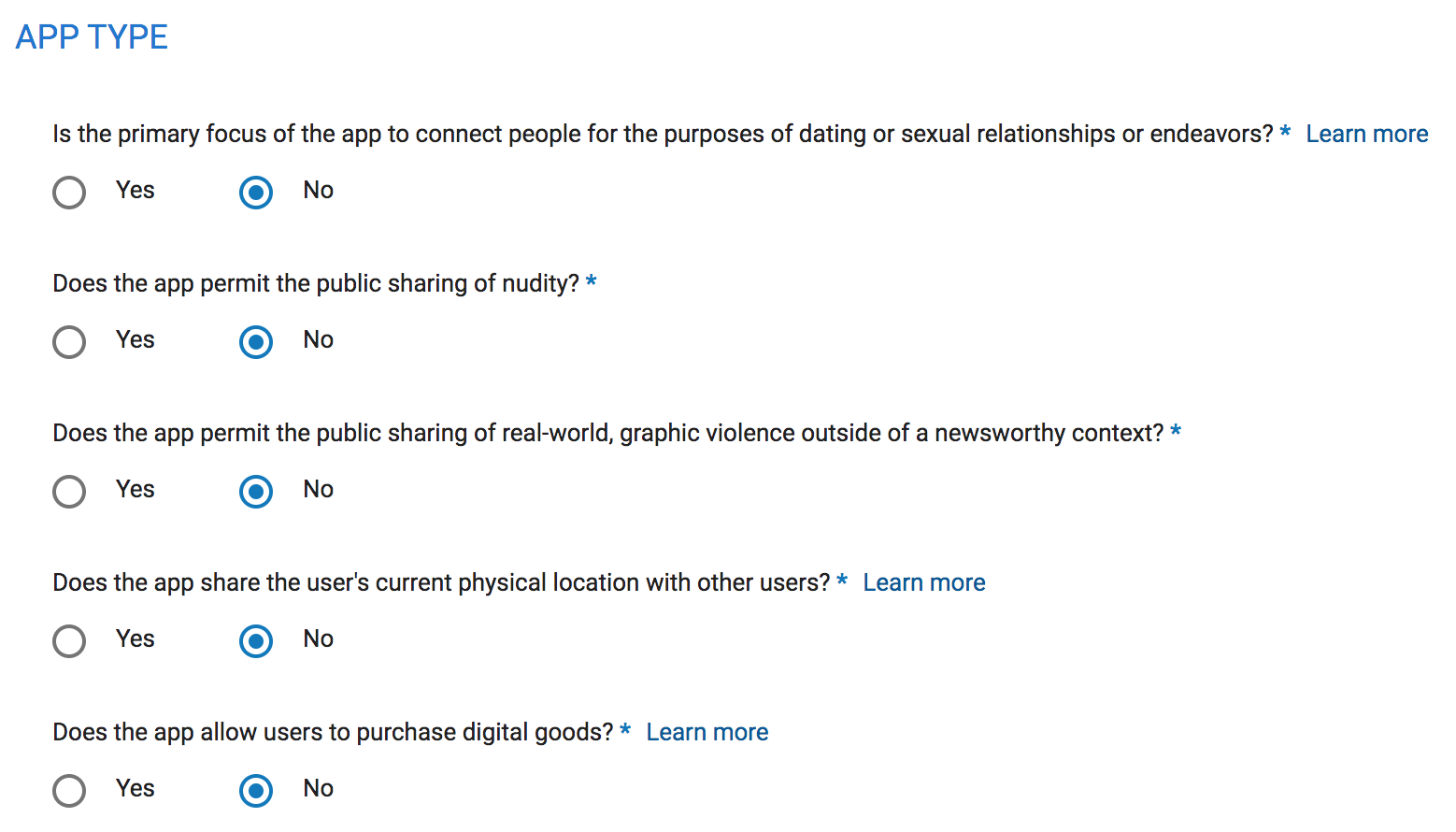 7. Navigate to the Pricing & distribution section
Select that the application is free
Select that the app is available in all countries / only in targeted countries

Select that the app does not contain any ads
Check all three checkboxes under "Consent" and Save the draft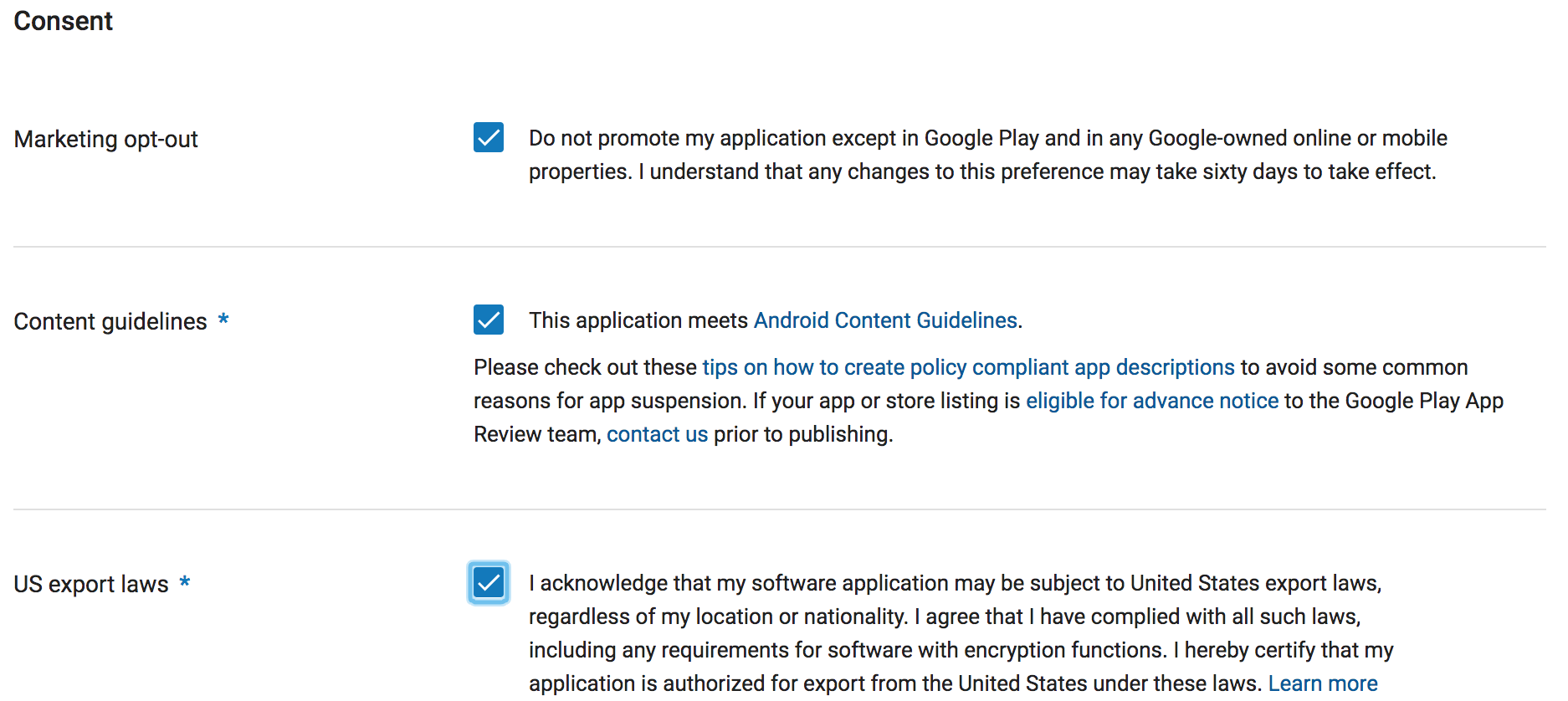 8. Navigate to the App content section
Click on "Start" and as a target age group, select "18 and over"
Click on "Next" and then "Submit"
If all information is filled out correctly a "Ready to publish" button will appear at the bottom of the page.
9. Submit the app
Go to the "App releases" section
Under "Production releases" click on "Edit Release"
At the bottom of the page, click on "Review" and confirm the release
Once the application is successfully submitted, it would take a day on average to have it approved and live on Google Play.