Summary
This article will explain how to access Backstage for the first time.
This includes receiving the invitation email from Backstage, creating your password, and logging into Backstage.
Receiving your Backstage invitation email
As a new Backstage user with a recently created account, you will receive a Backstage invitation email from SpotMe: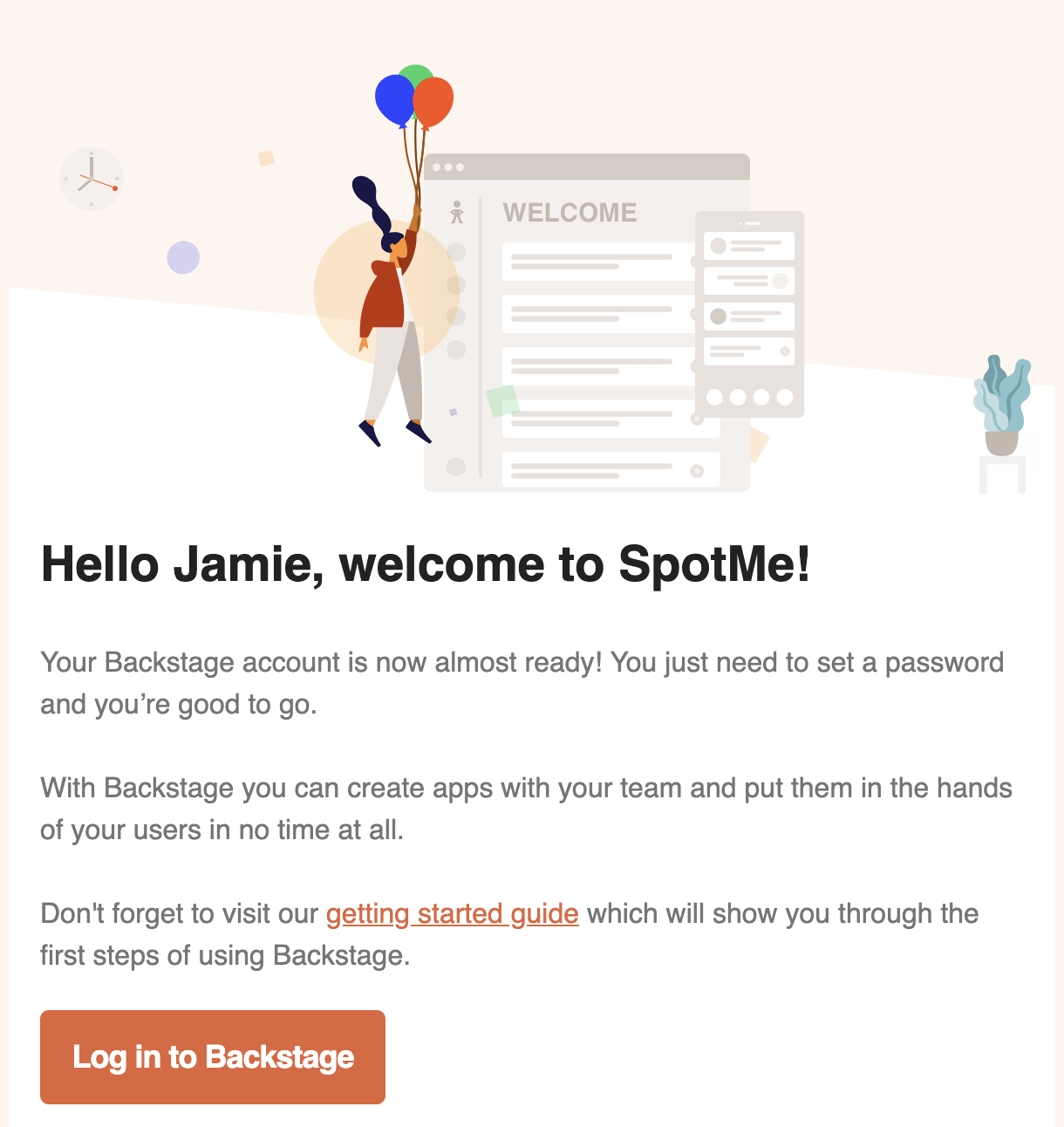 This invitation is sent via Backstage, by your SpotMe account manager or your organization admin.
Once you have received the email, simply click on Log in to Backstage to create your password.
Creating your password
When logging into Backstage for the first time via the invitation email, you will be asked to create your Backstage password.
To do so, simply fill in the fields below and then click on Confirm account.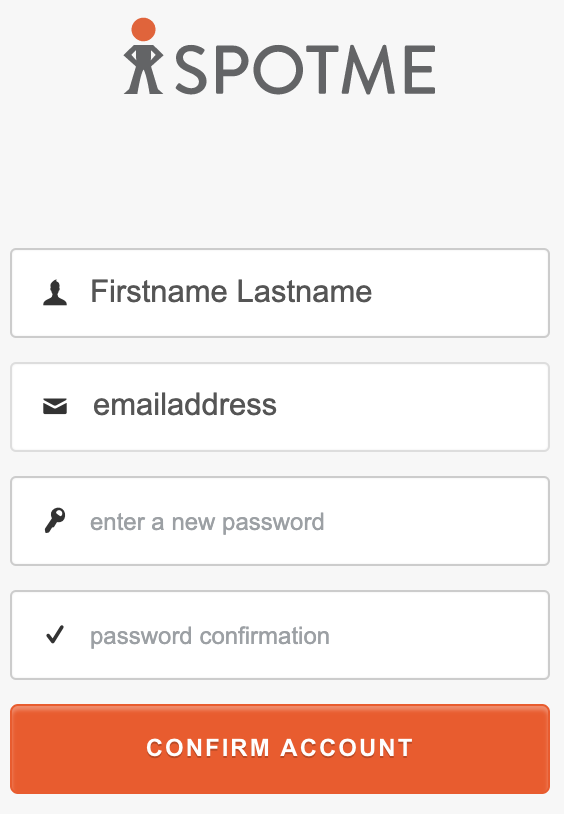 You will also need to accept our privacy policy document.
Note: You will receive a confirmation email saying that your account has been successfully created.
Logging into Backstage
Once you have created your password, the Backstage log-in window will appear: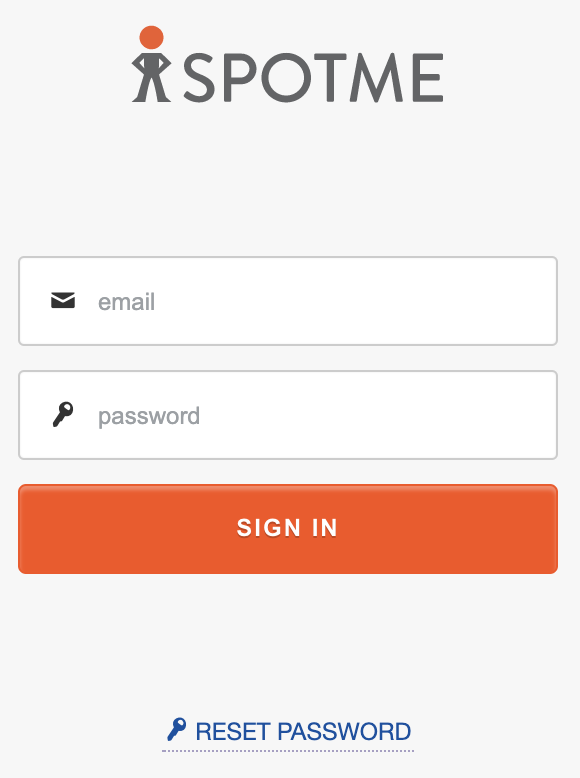 Enter your email and the password that you just created, and then click on SIGN IN.
Note: You can change your Backstage password at any time by clicking on RESET PASSWORD.
You are now logged into Backstage, and the Backstage home page is displayed.
NEXT STEP
For the next steps in this Getting started series, please continue to the Backstage home page article.