Summary
For sessions, or for any dedicated moment during your digital experience or a virtual event such as brainstorming sessions or workshops, you may wish to allow teams and/or speakers to talk to each other via a video call.
In this article we will walk you though the process of setting up video breakouts in Backstage. Video breakouts are a no-download video conferencing solution that is built into Backstage and SpotMe's web app.
Note: Video breakouts is currently a beta module. We are actively working on improving it based on your feedback. You can sign up to try it out from the Marketplace tab of your workspace in Backstage.
Scheduling a video call
Go to the Sessions module in your workplace, and select the session where you wish to add a video call. Now, click on the Schedule video call button (to the right) and then Save your changes.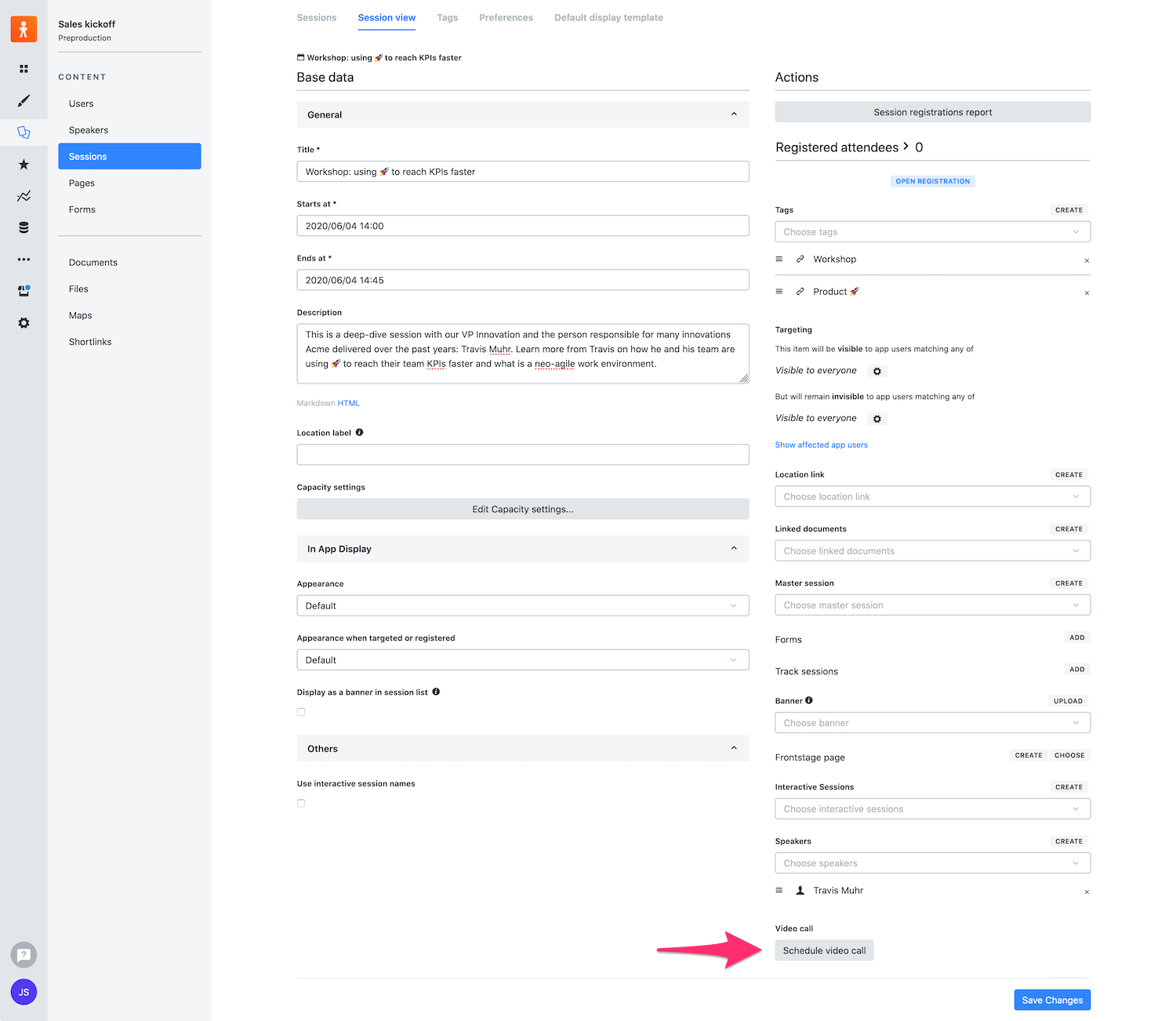 Joining a video call
Once the video call is scheduled, as a Backstage user you can join the call by clicking on Join call in the session page in the workspace.
App users can simply join the call by navigating to the session in the app: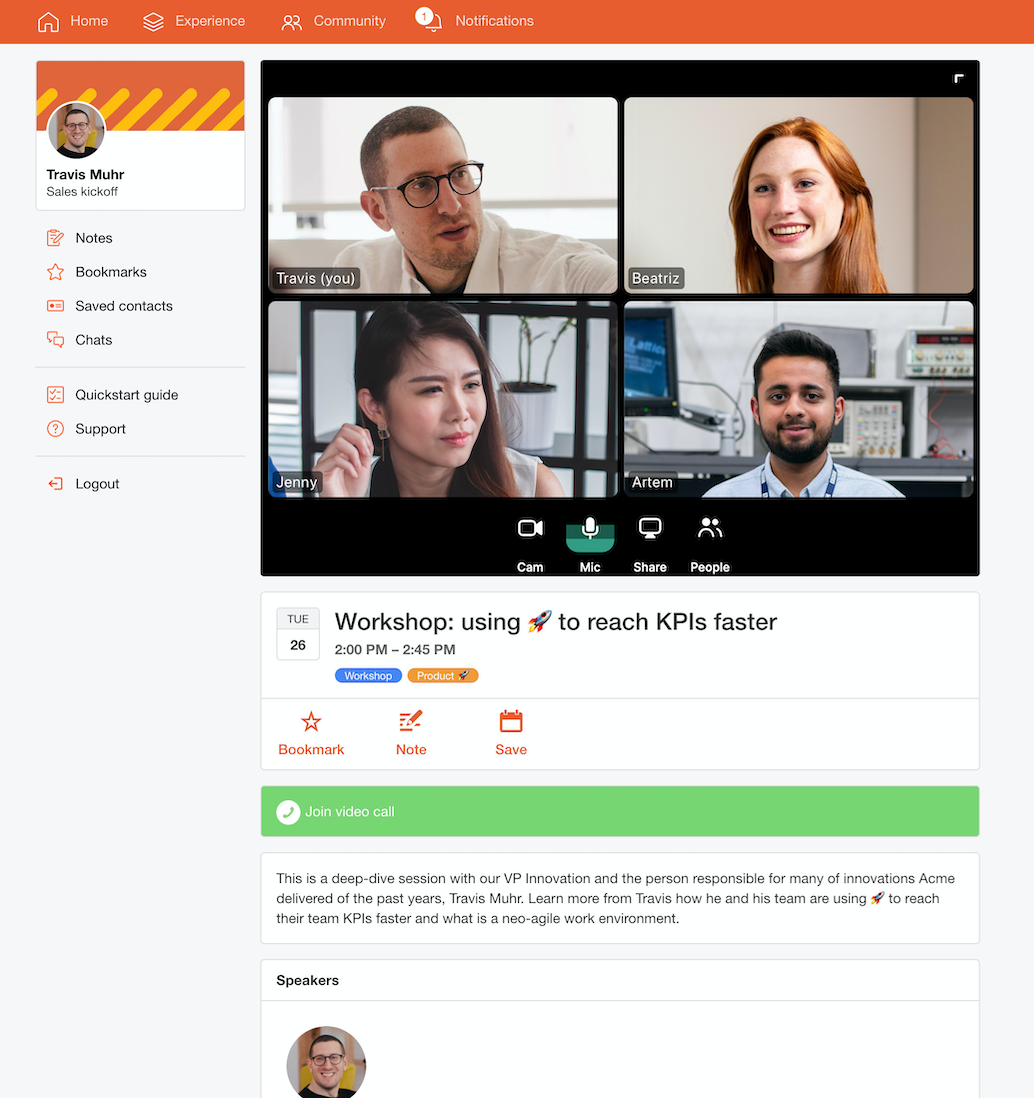 Technical notes
Supported systems and browsers
Operating systems:


Windows 7 or later.
macOS 10.10 or later.
Any Linux-based system with x64 architecture.

Browsers with full support:

Browsers with partial support (some features like screen sharing may not be available)


Safari 11 or later.
Microsoft Edge 80 or later.
Limitations
Up to 50 users can join a video call. Use session targeting to limit who can access which video breakout.
Up to 12 users can have their video visible on the screen, other users will be able to talk with the room using audio only. Video is enabled for users as they join the room.
Video calls are not recorded.
There are no host controls.
Troubleshooting
Can't schedule a video call from Backstage?
Video calls can be schedule only in the future and within the start and end date of your workspace.
If you receive this error, make sure that:
Your session is not in the past.
Your workspace's start and end dates are not in the past.
Your session is not outside the timeframe of the workspace's start and end dates.
Can't join a video call or share video/audio?
If you are having difficulties joining a video call or sharing your webcam or microphone, follow the steps below:
Make sure you are using one of the supported browsers as listed above.
If you are using a supported browser, confirm you have given the requested permissions to access your webcam and microphone
Confirm that your browser does not have additional privacy settings that prevent it from sharing your webcam and microphone with websites.
Can't share my screen
Screen sharing is fully supported in Google Chrome and Mozilla Firefox browsers, where you can choose between sharing:
Your full computer screen.
A specific app from your computer.
A specific tab from your browser.
Safari currently supports only sharing your main screen.
Can't join a call from the iOS or Android app
Video breakouts are currently supported only on the web app. Users using our mobile apps will see instructions on how to access the web app to join the call.