Because SpotMe Streaming is integrated within our platform, we can ensure end-to-end encryption and security for your live streams.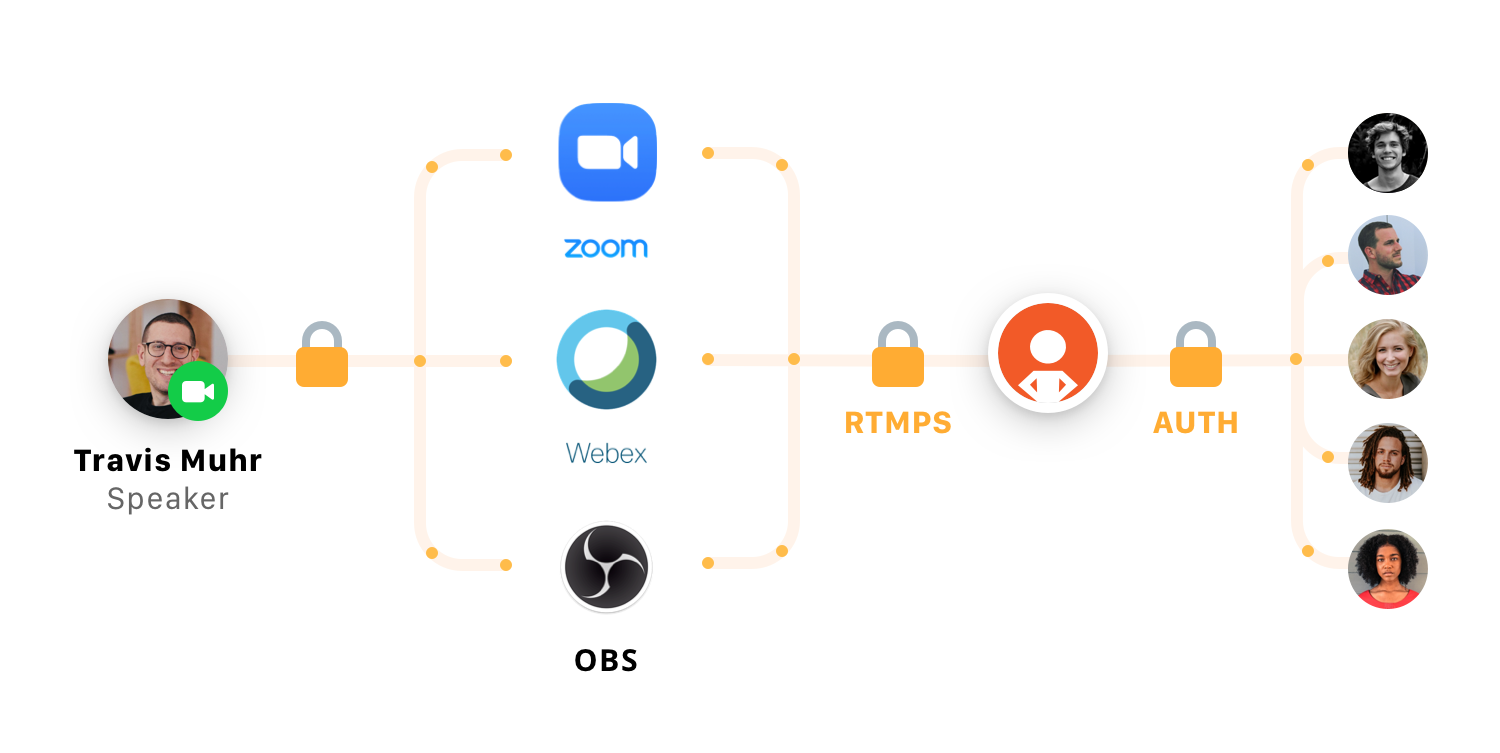 SpotMe Streaming offers end-to-end encryption from production to video delivery:
SpotMe Streaming is based on

RTMPS, a secure video streaming protocol.
To watch the live stream, users need to be logged in into our apps.
Video stream is delivered over an encrypted connection (HTTPS using TLS).
This means that:
No one can monitor or snoop on your stream between your streaming software and SpotMe's cloud.
No one can snoop or watch a live stream unless they are logged into SpotMe.
SpotMe Studio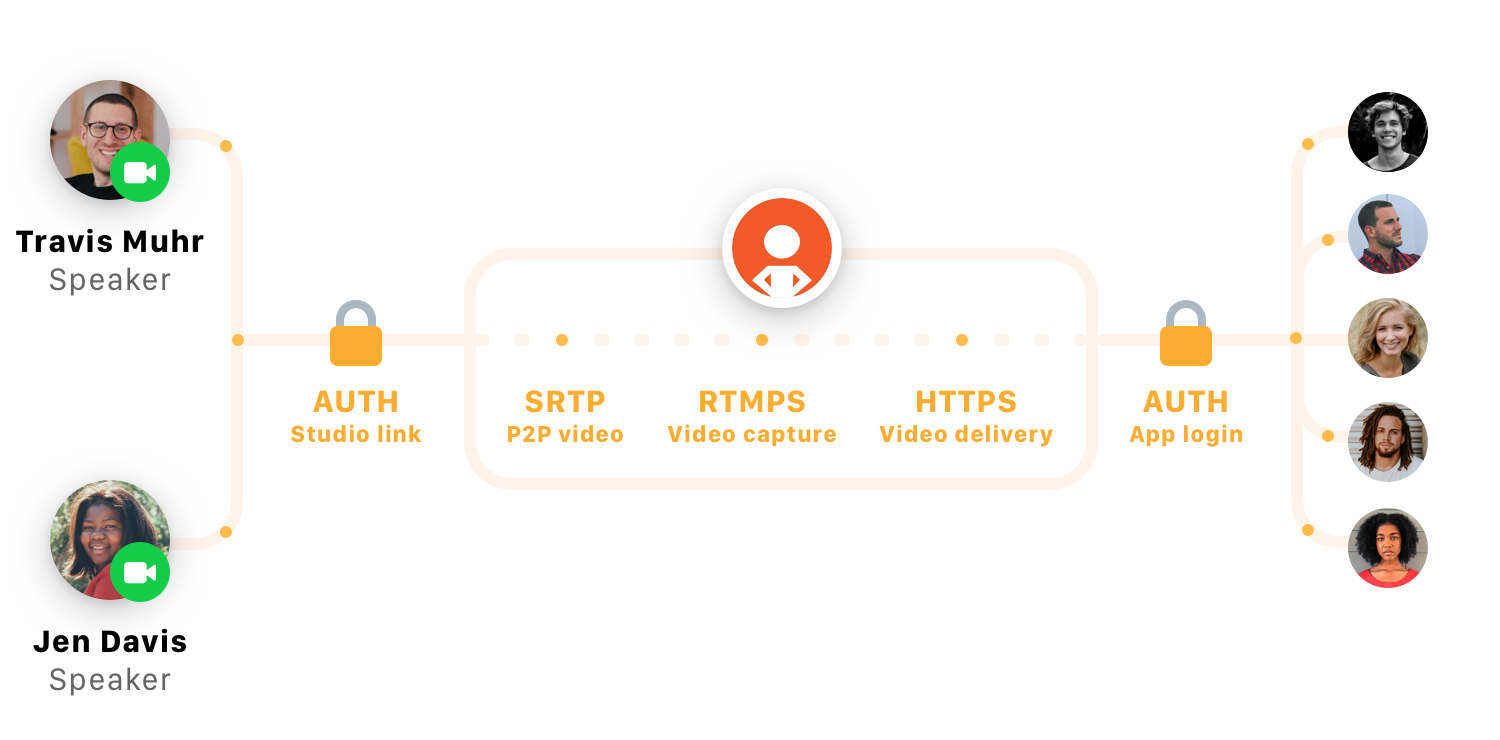 Studio is using SpotMe Streaming to capture and deliver your stream to participants. With Studio's own video conferencing you get additional benefits:
Speakers join a video conference with a uniquely generated Studio link over an encrypted connection (HTTPS using TLS 1.2).
Text-based chat between hosts and speakers is using an encrypted connection (WebSockets using TLS 1.2).
SRTP protocol for peer-to-peer video conferencing (speaker-to-speaker), using DTLS-SRTP for key negotiation with 128-bit keys.
Connection between speakers and the host is established using SRTP protocol with DTLS-SRTP being used for key negotiation
Keys used for encryption are using AES cypher with 128-bit keys to encrypt audio and video. HMAC-SHA1 is used to verify data integrity.
Encryption keys are generated randomly each time a host opens the room. They are also periodically changed during the session for additional security.
Third-party video conferencing
When using a third-party video conferencing (such as Zoom, WebEx, etc.) or video capture software (StreamYard, OBS, etc.) SpotMe is using RTMPS protocol to capture the video feed securely from the conferencing system.
Video breakouts
All communication between user's browser and Video breakouts is transmitted over an encrypted connection. Real time messaging is done using encrypted WebSockets or polling using HTTPS. Video and audio transmitted in the service is sent directly between the participants in a room and is encrypted (DTLS-SRTP) with client-generated encryption keys.
In some cases, due to NAT/firewall restrictions, the encrypted data content will be relayed through our server. No audio or video is ever stored on our servers.