Because SpotMe Streaming is integrated within our platform, we can ensure end-to-end encryption and security for your live streams.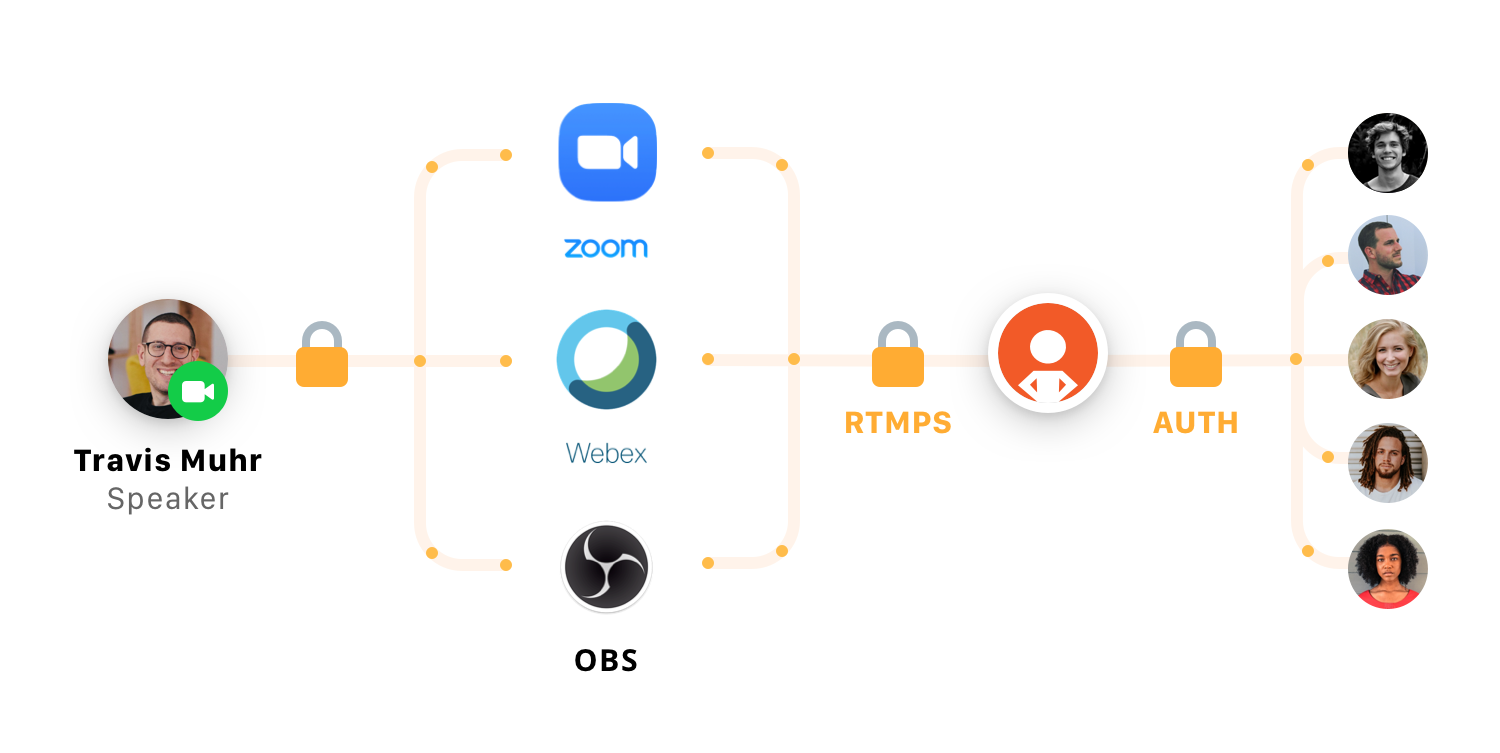 SpotMe Streaming offers end-to-end encryption from production to video delivery:
SpotMe Streaming is based on

RTMPS, a secure video streaming protocol.
Live streaming is authenticated and requires users to be logged in into our apps.
This means that:
No one can monitor or snoop on your stream between your streaming software and SpotMe's cloud.
No one can snoop or watch a live stream unless they are logged into SpotMe.
Note: Video breakouts are also end to end encrypted.