When you send out emails to your participants, to send emails to custom groups of users you can select Custom targeting: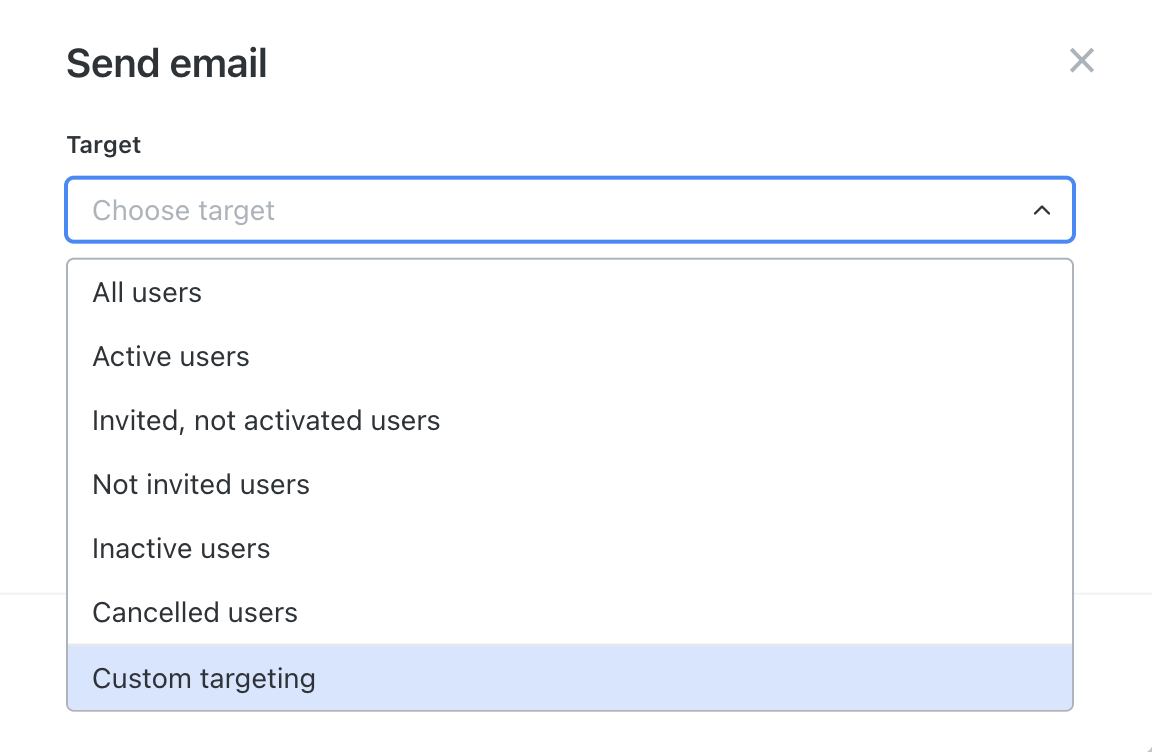 With Custom targeting, you can target users based on the below property to target options.
These options correspond to fields that are present in the users' profiles in the workspace: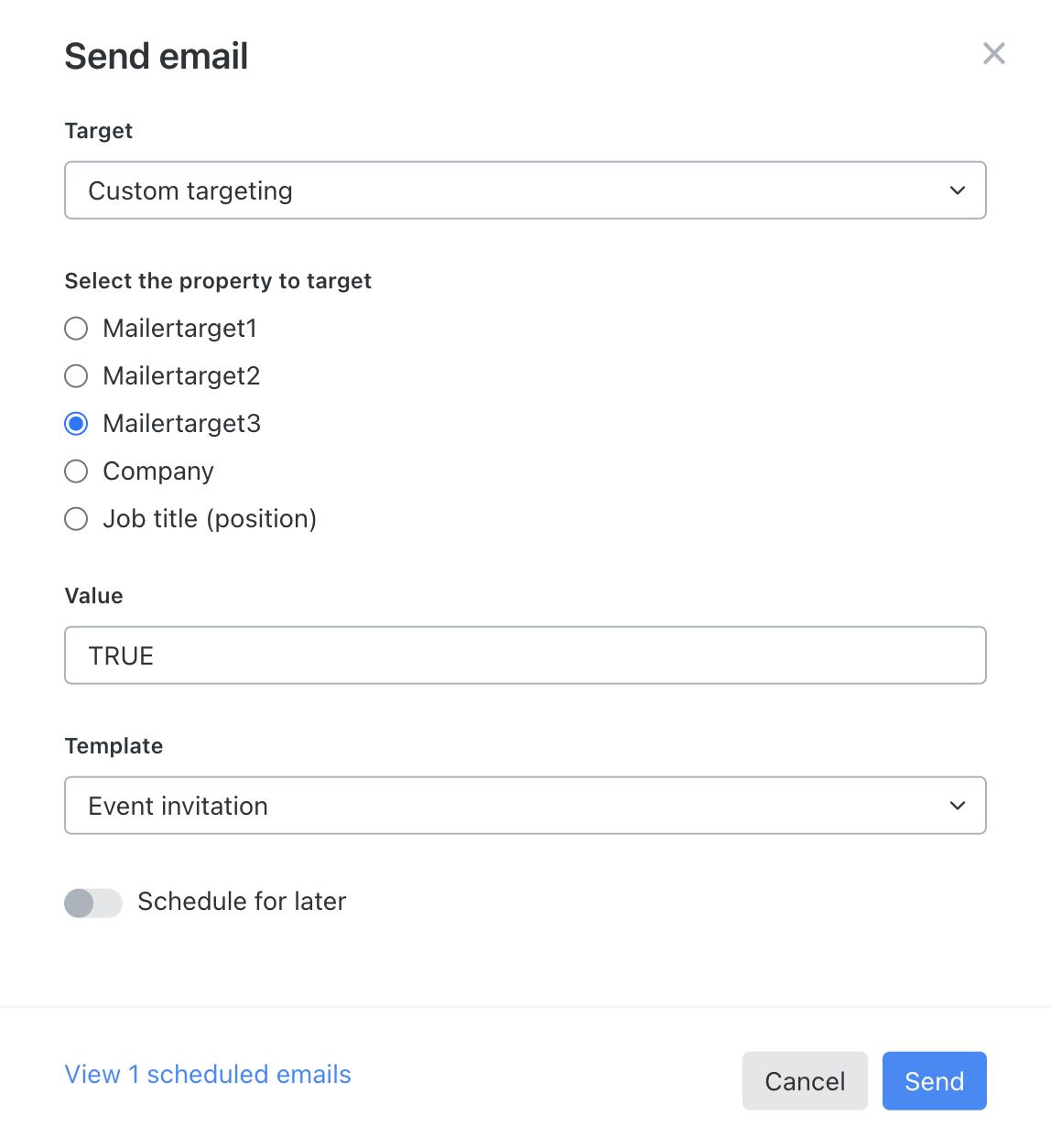 The Company and Job title (position) are standard fields in the user profile, that app users can see and edit. You can select the Company or Job position option in custom targeting, and then enter the actual company or job position for the users that you wish to target the email to, in the Value field to set-up the targeting.
The Mailertarget1, Mailertarget2, Mailertarget3 are hidden (private) user profile fields that app users cannot see in the app. Backstage users can however populate these fields with data in order to use them for targeting emails to app users.
For example, to add app users to the Mailertarget1 group, you would need to go into their profiles in Backstage, and populate the Mailertarget1 field with the text "TRUE".
Then, in the Value field in the custom targeting, you would need to select the Mailertarget1/2/3 option (in the property to target field), and enter "TRUE" in the Value field to set-up the targeting on this field.
This way, any users that have the value "TRUE" in their Mailertarget1 field in their user profile in Backstage, will now be associated to the custom target group called Mailertarget1 in the custom targeting for sending emails.
You can do the same for the Mailertarget2 and Mailertarget3 fields in the user profiles in Backstage, in order to create multiple separate custom target groups for sending emails to.
Note: Remember that you can also populate these user profile fields by exporting, editing, and reimporting the Users list via XLS in Backstage. More information
These Mailertarget fields correspond to metadata that are present in the User metadata, and that can be edited in the Metadata manager: