As part of preparing your webinar, you will need to get any shared content such as slides or videos ready to share with your audience.
Once you have opened the webinar live room, to share content click on the Share screen

button and select the screen (or displayed content) you want to add to the studio: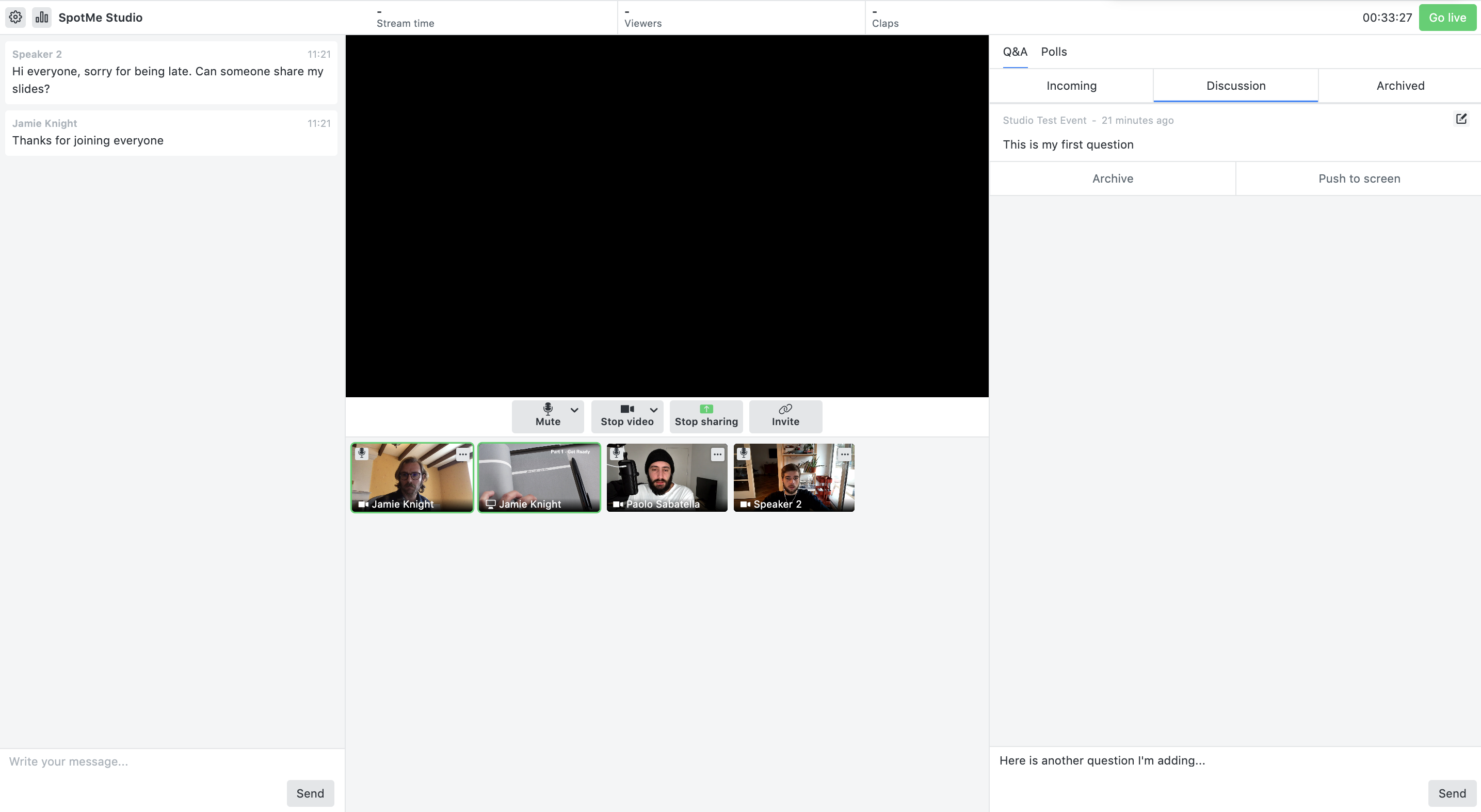 Shared content will appear as a separate item in the Speakers section (next to the speakers).
For example, in the Speakers section above, from left to right we have the host, the shared content by the host, and two speakers, all present in the webinar live room, but not yet added to the webinar preview.
The below articles can also help you ensure that your system or software such as Powerpoint is ready to share content: