Our team needs access to your Apple developer account so we can manage, publish and regularly update your apps.
Please follow the main steps described below in order to share access to your Apple account.
Apple Developer & App Store Connect
1. Open App Store Connect
2. Log in with your administrator account
3. Navigate to the "Users and Access" tab on the homepage

4. Click on the circled "+" next to "Users"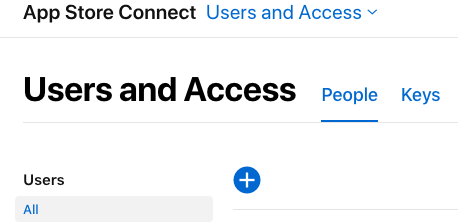 5. Grant Admin access to SpotMe:
Enter the following details:
* Depending on the application, you can choose to either provide access to "All Apps" or only specific app/s through the drop-down menu under the "Apps" section field.
* Please note to also check the box for "Access to Certificates, Identifiers & Profiles"under the "Developer Resources" field at the bottom of the window.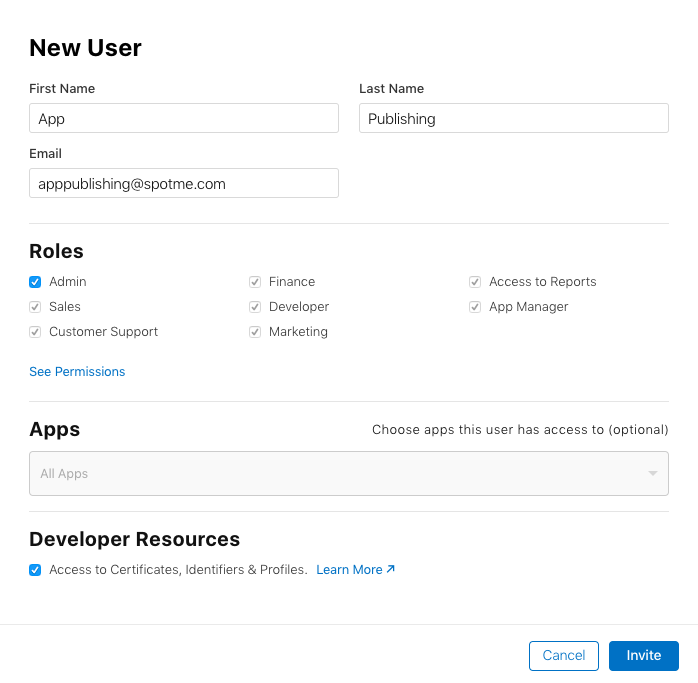 6. Click on the "Invite" button at the bottom right corner to send the invitation providing access to your Apple account.