Apple developer agreements
Apple issues a new version of the Apple Developer Linence Agreement regularly, which is available under your Apple Developer account.
Please note that only the person with the Team agent / Account Holder role under the developer account can accept any legal agreements. This is the person who was given the Admin (Legal role) that is necessary to accept any new contracts.
1. To accept your Apple Developer Licence agreement, please visit https://developer.apple.com/

2. Once you reach the page, please click on the "Account" button.
3. On the next page, log in using your Account Holder Apple ID and password: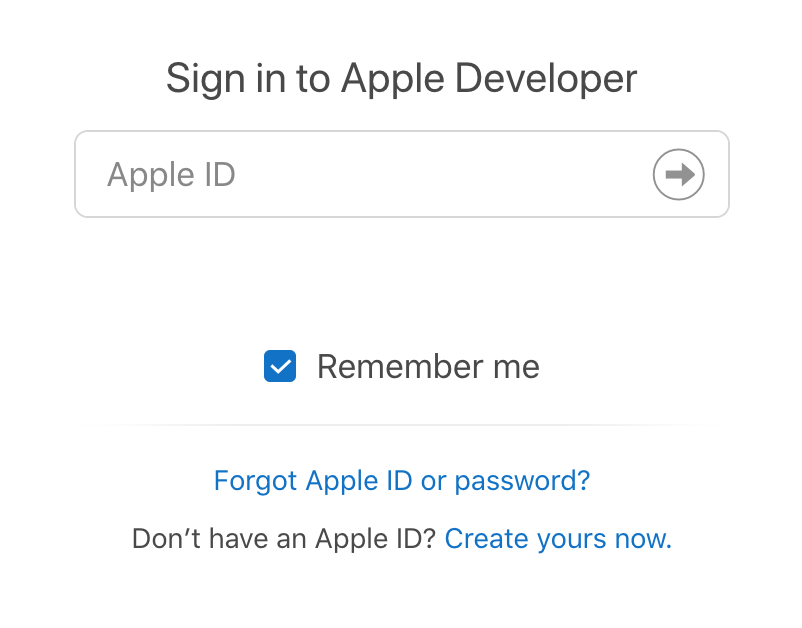 4. Once you've logged in, please click on the "Membership" section on the left-hand side menu: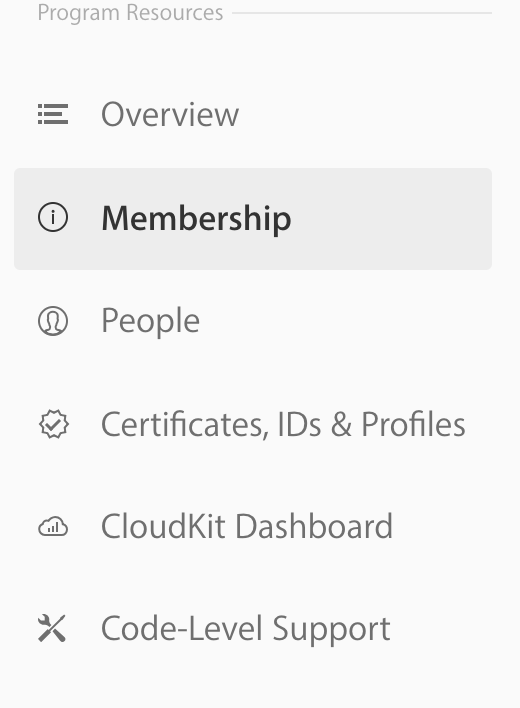 5. On the "Membership" page you will see lots of details about the account, but the agreements can be found at the bottom of the page:

6. Please click on the applet to display all of the available agreements: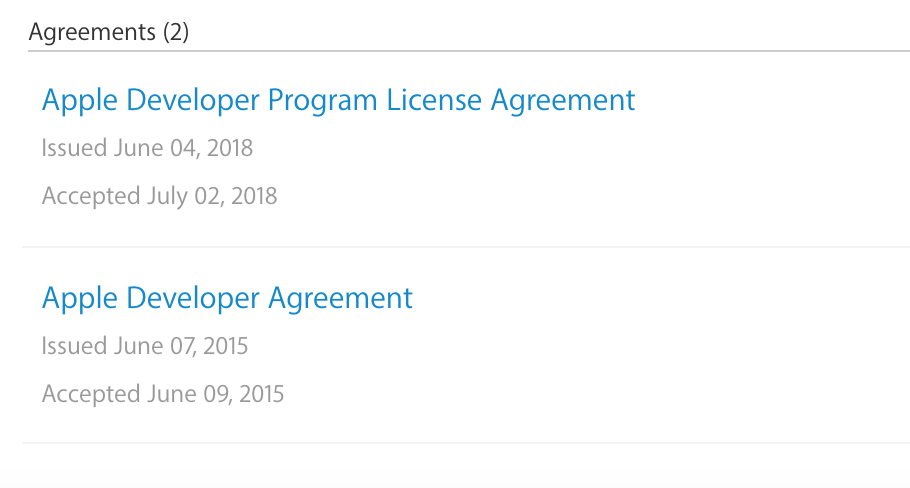 7. Click on the respective agreement, review the updated terms and accept it.
Upon acceptance the confirmation may take up to 24 hours.
App Store agreements
Two of the most commonly updated agreements on the App Store that can require reviewing and accepting the terms of are the Free and Paid Applications Schedule.
When an updated agreement is available, the following message will appear on your App Store account:
To accept the agreement(s):
1. Go to "Agreements, Tax & Banking" on App Store Connect.
2. Click on "View Terms" next to the respective agreement.

3. At the bottom of the page, click on "Agree".