Once you have finished broadcasting a live stream to your audience, Backstage will automatically generate an on-demand video version of your stream, and ask you if you want to publish it now, or later.
You can choose to publish it at any time in your event for your audience to access on-demand.
More information is available here about the settings and options you can use to publish your live session replay.
The on-demand video will be available in all the places where the live stream was linked, and will play automatically. For example, if it was linked in a session page, when a participant opens the session page they will now see the replay of the live stream.
On-demand videos can also be featured in content hubs. More information
You can also download the video locally in order to publish it elsewhere, using the steps described in How to download a live stream.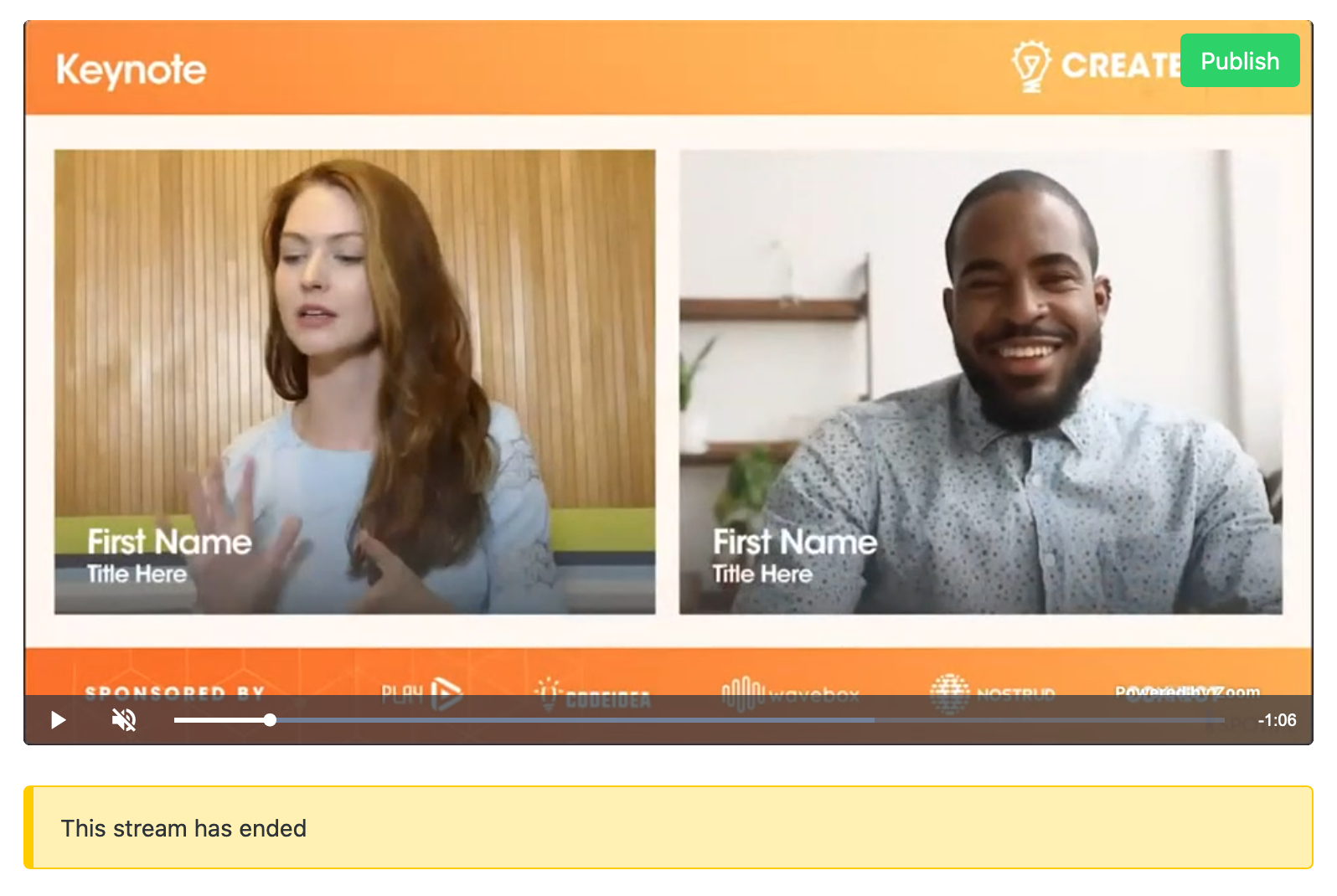 NEXT STEPS
How to download a video file of my live stream.
How to see live stream analytics and insights.