Sponsor levels can be created in workspaces and assigned to sponsors. These levels can be used to categorize the workspace sponsors in any way you see fit.
In the event, a sponsor level will appear as a small image placed over the sponsor's icon in the sponsor list, and as a ribbon in the top left corner of the sponsor banner when looking at the sponsor profile:
To configure sponsor levels, go to the Sponsors level tab and click on New sponsor level to create a sponsor level. Here you can add the following information:
The sponsor level ID (that can be used in the system as metadata).
The sponsor level name, this is the actual text that is visible to participants in the sponsor level image or ribbon.
The sponsor level color. This will be the color of the badge or ribbon.
The sponsor level text color.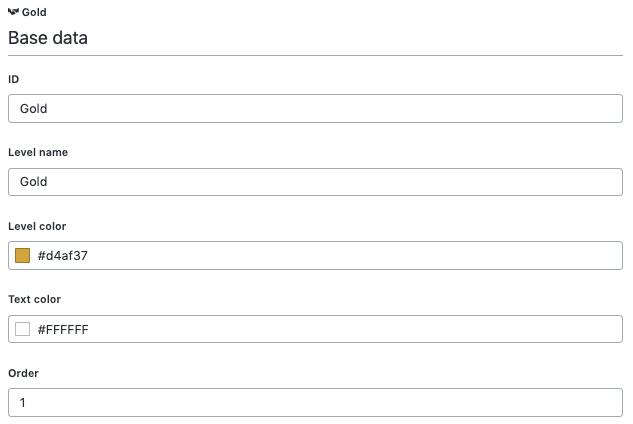 Click on Save to finish creating the sponsor level.
All created sponsor levels are visible as a list in Backstage in the Sponsor level tab, and can be assigned to a sponsor using the Sponsor level field in the sponsor profile: