Your audience will easily sign-up to your webinar thanks to an online registration page created in the webinar settings, such as the one below: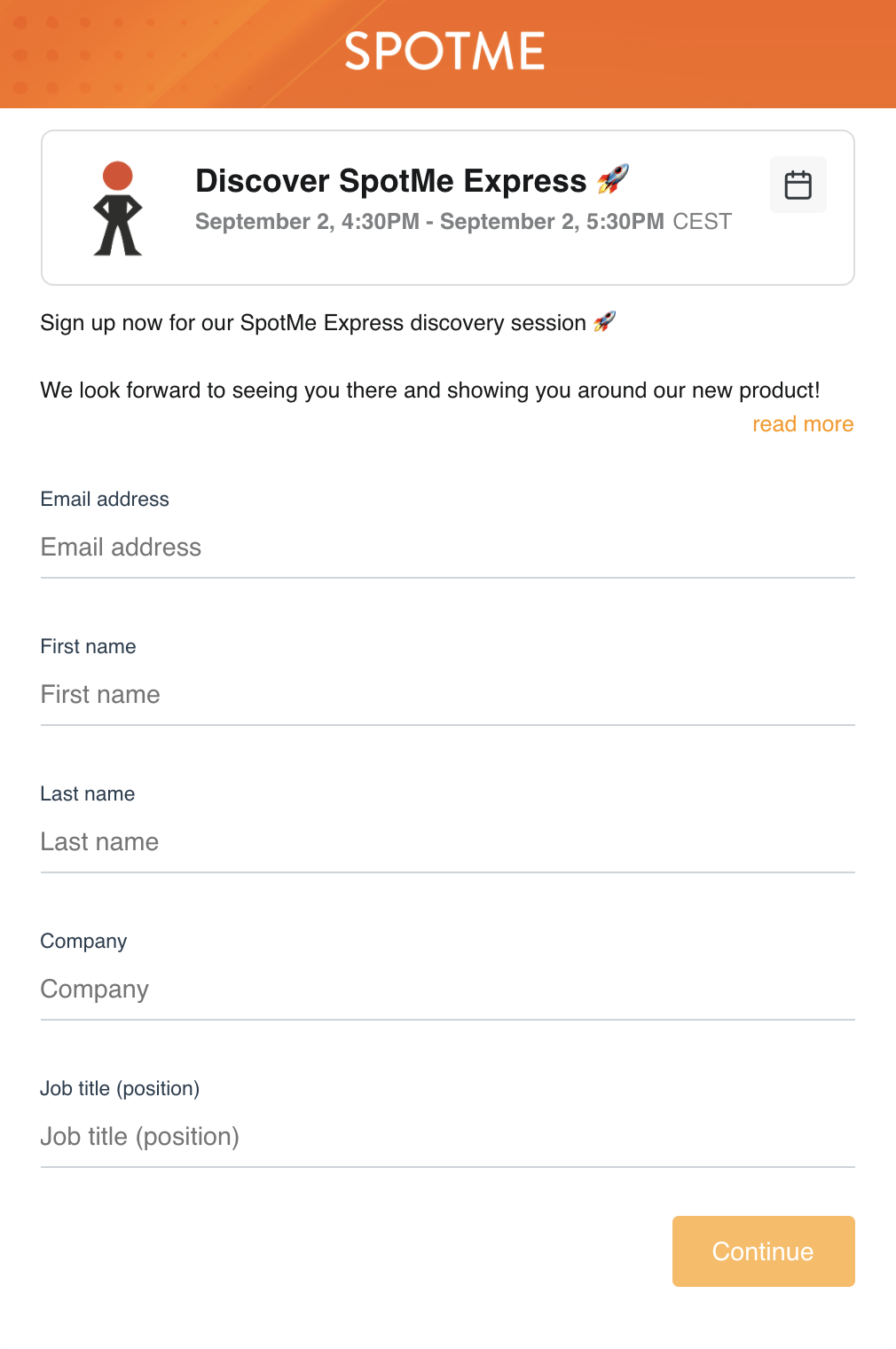 The registration page itself can contain:
A custom banner, added via the Settings > Registration page.
A calendar link with the name of the webinar and the date and time, and the webinar icon added via the Settings > Design.

A description text for the webinar, with a "read more" button with a customizable background color.

The fields that the participants will fill in as part of the sign-up via the registration page. These can be added or removed, and made mandatory or not depending on the information you wish to collect.

A Continue button with a customizable color.
The link to the registration page is generated when you create the registration page in Express, and can be published for open registration or shared directly (via email for example).
Once the participants have signed up, they will receive a confirmation email that includes a Access the event link for the webinar as well as an Add to calendar buttons.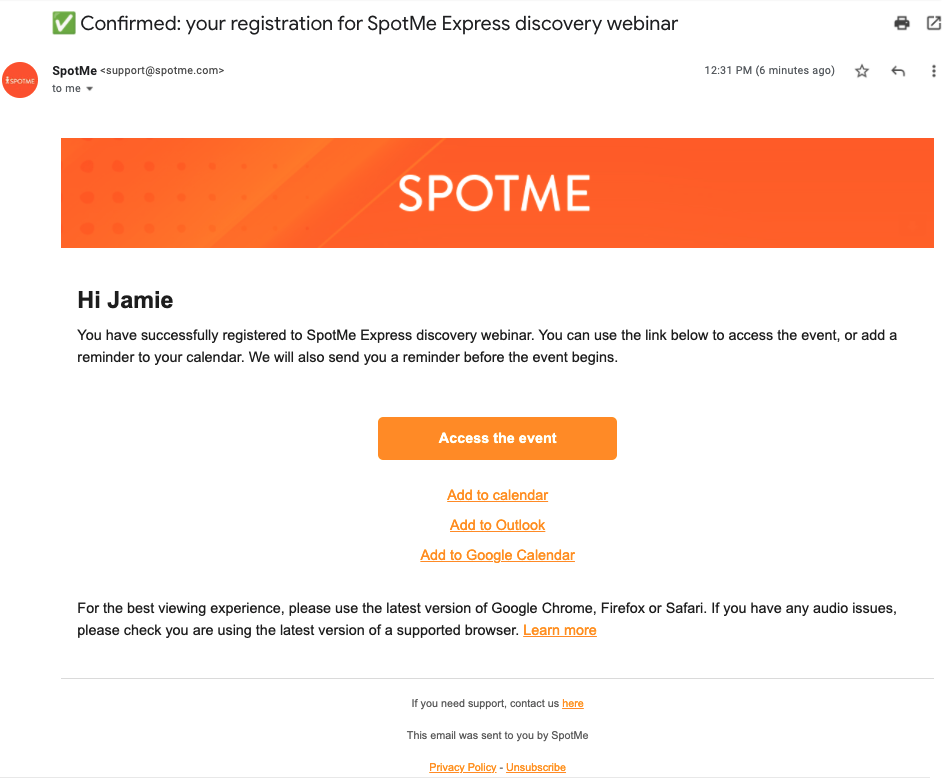 Participants will also automatically receive a reminder to join the webinar one hour before it starts: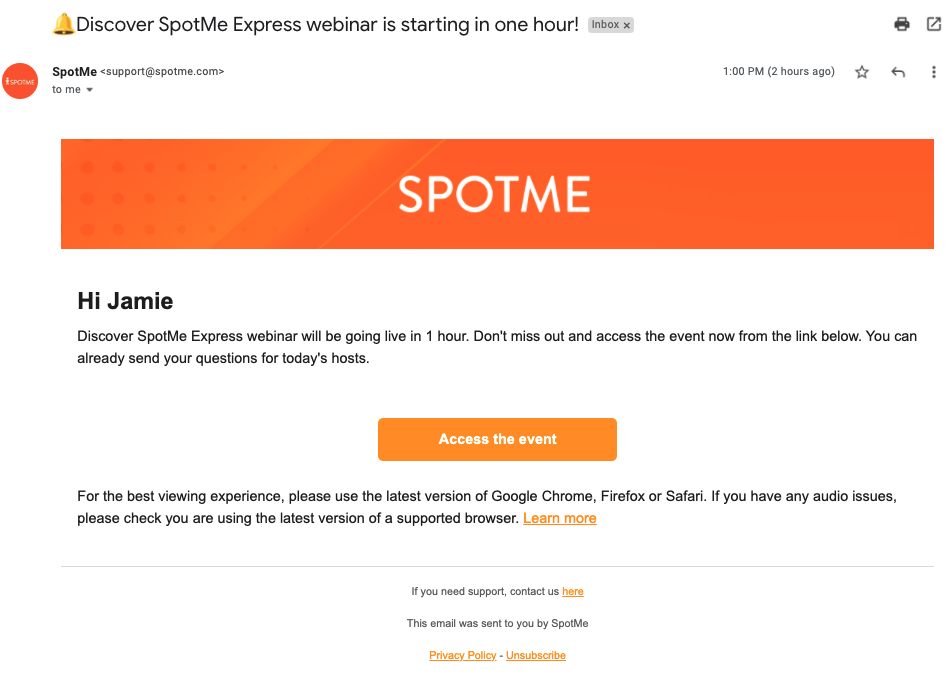 If the participant joins the webinar before it has started, they will see a "hold tight" screen, with a countdown to the start time of the webinar: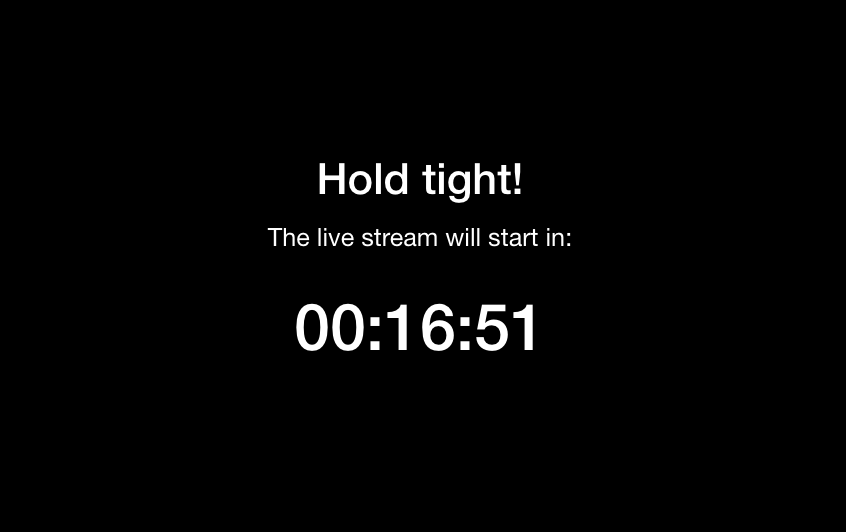 Once the webinar has ended, they will also receive an email notifying them that the on-demand webinar recording has been published and can be viewed, with a link to access it.