The below flow chart will help to visualize how a webinar takes place, from its creation in Backstage, through to going live, and up to being published as on demand content for the audience.
We've split up the steps into two columns to illustrate two perspectives: that of the webinar team (host + speaker + moderator) and that of the audience.
Note: More information on how a webinar looks at these different stages, as well as the role of the speaker and the role of the moderator are available for reference, to help understand the below flow chart.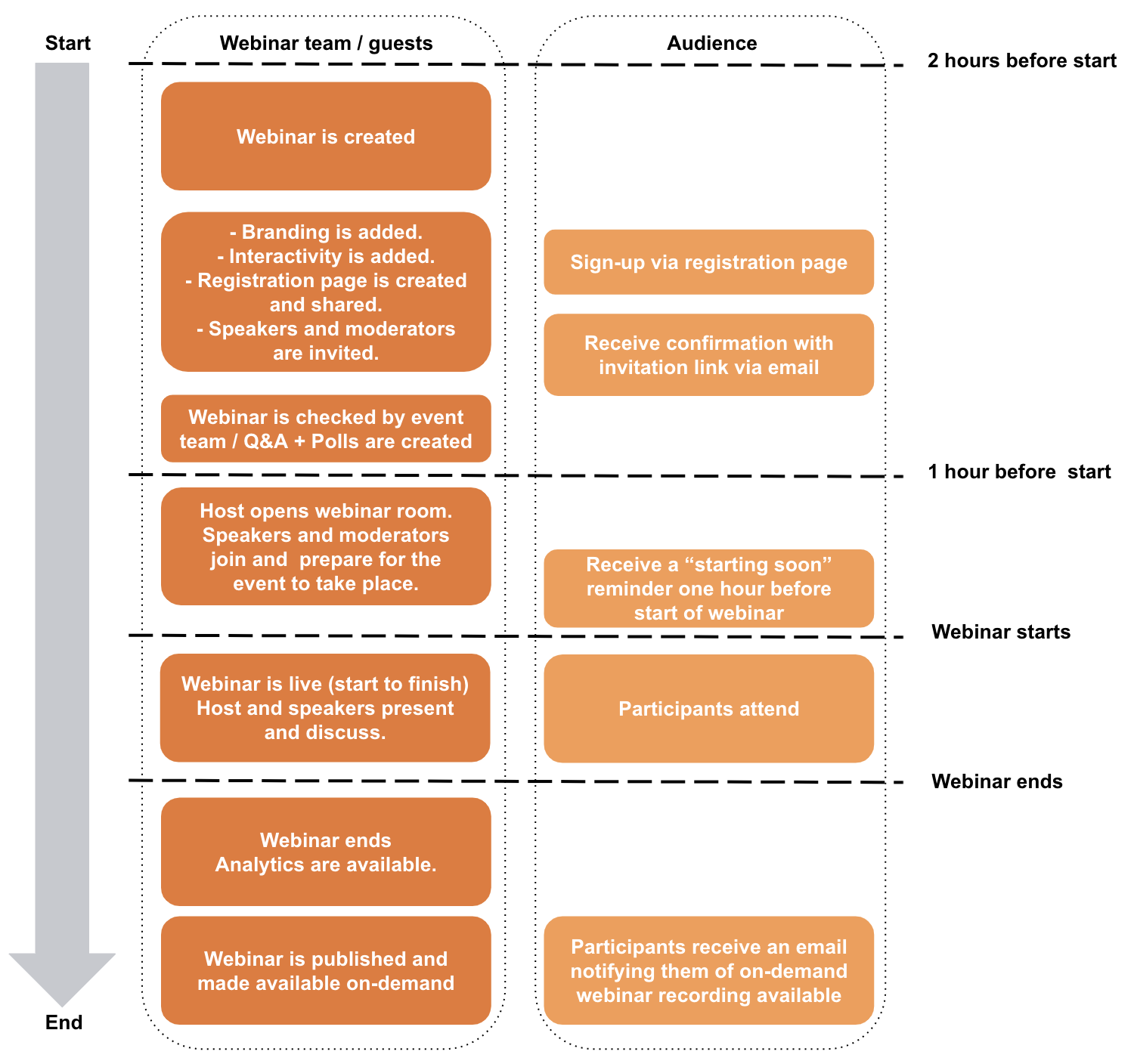 Note: This is a standard lifecycle, and can vary depending on the type of webinar, as well as the tools that are enabled and how they are used.