What branding?
You can easily add branding to your webinar with an icon, a background image, and a brand color: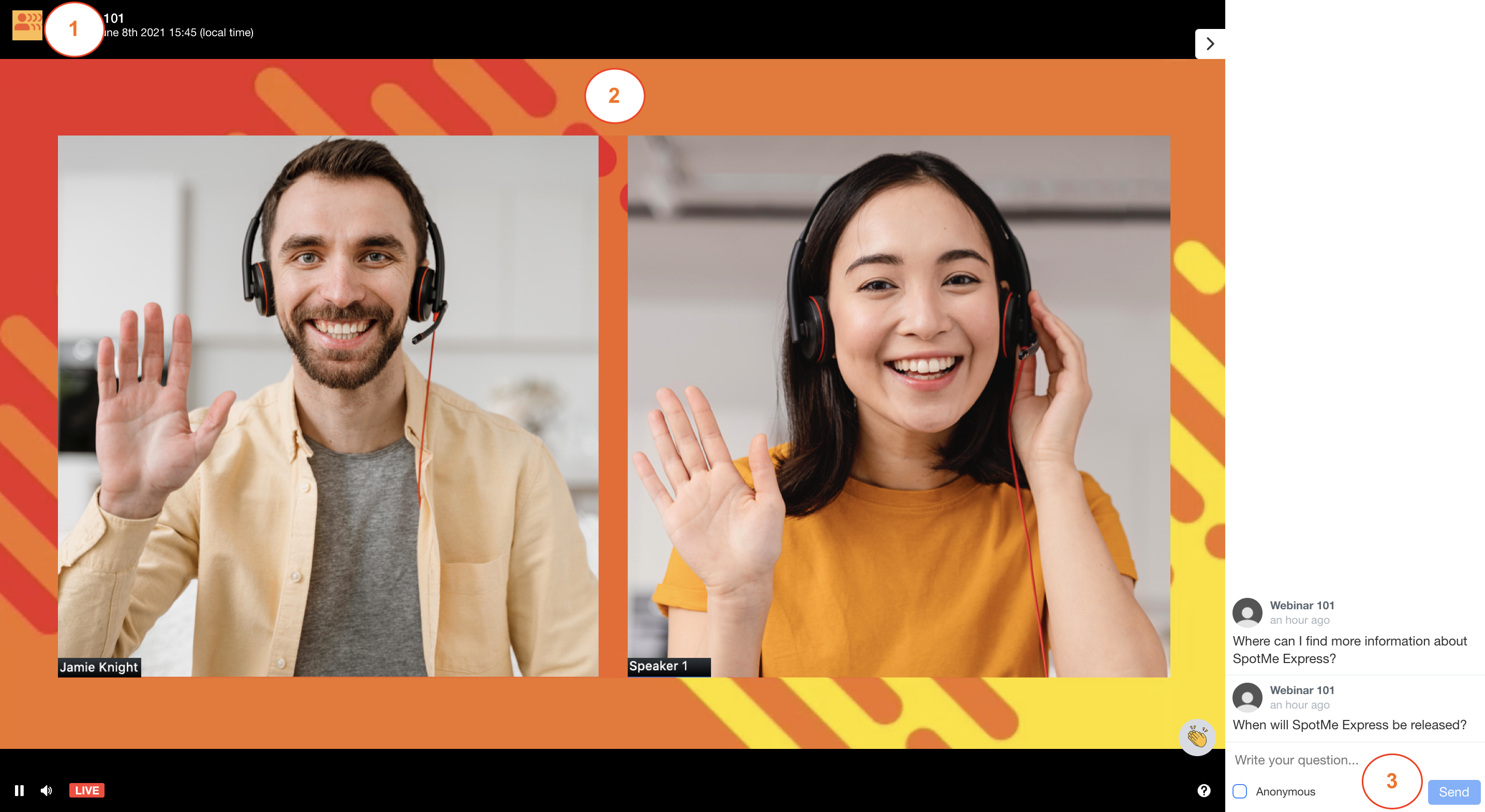 1 - Webinar icon: This icon will be used on the webinar in the top left corner as seen above, in the registration page, and in emails.
File types: PNG, JPEG. Max file size: 2MB. Recommended resolution 512x512px.
2 - Background image: This image that will be used as the entire background for the webinar, that will be automatically overlaid with speakers, shared content, claps, Q&A questions or polls, etc.
File types: PNG, JPEG. Max file size 5MB. Recommended resolution 1920x1080px.
3 - Brand color: This HEX color is applied in the webinar, such as in the "Send" button here for the Q&A, but also in the registration page and in emails. It is mostly used for the background colors of buttons.

Note: Remember that the registration page itself can be branded separately, and that the invitation emails sent by the webinar will also use the webinar branding added here.
How to add branding?
In the webinar, click on the

settings icon

in the top left corner.

In the

Design

section, you can use the three fields to add your branding.
Each of these items is explained in detail above, including their recommended specs.

Once you have added the images and specified a color, you can see how the webinar will look at any time by clicking on the Preview webinar button in the top left corner:
NEXT STEP
Add interactive features to the webinar
Add a registration page to the webinar