Summary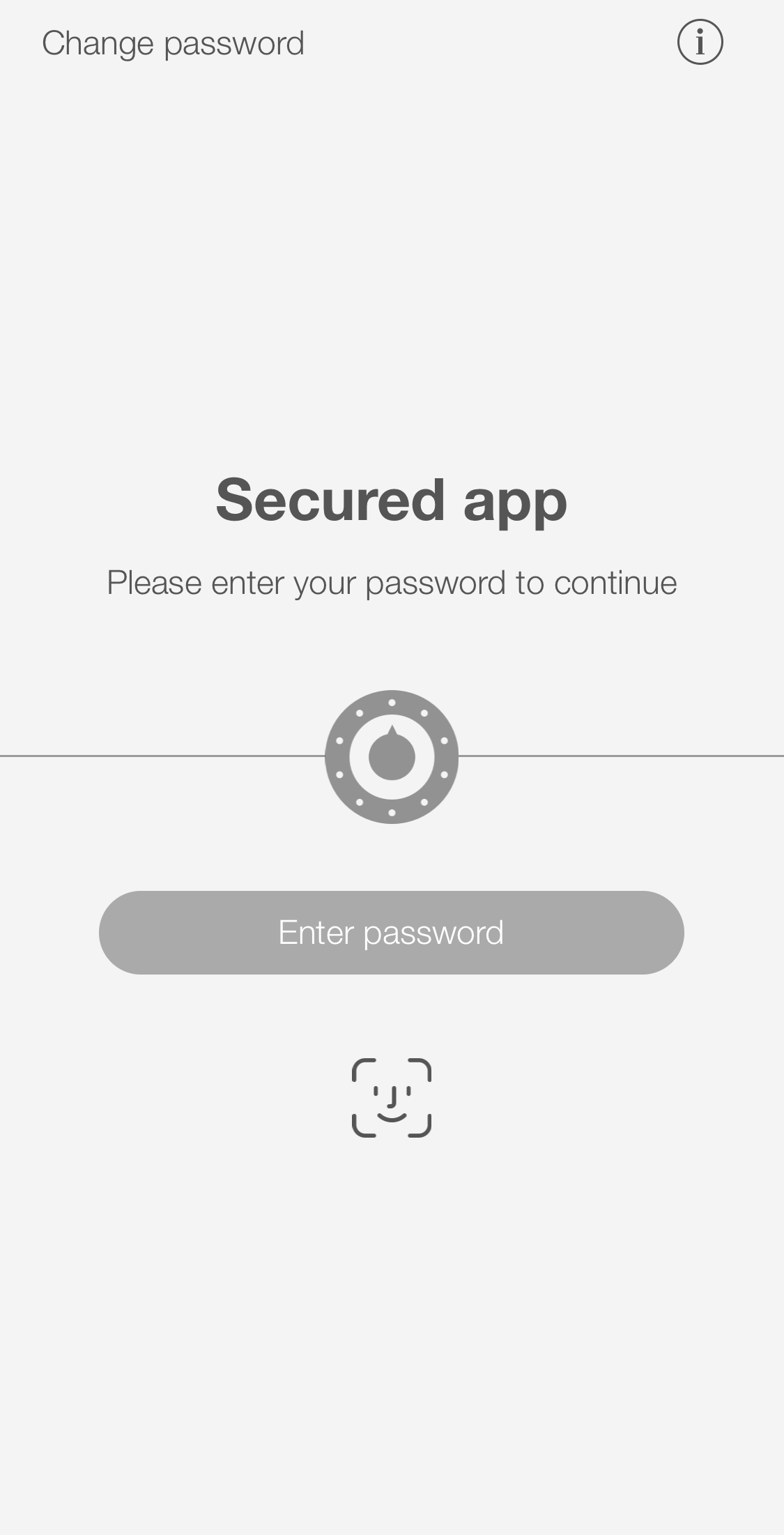 Learn how you can further secure SpotMe apps to prevent unwanted access to workspaces activated on a device.
To protect sensitive information, SpotMe offers the possibility to lock the app with a user-defined passcode that's securely stored on the user's device.
The app can lock automatically either every time the app is displayed on the screen, or after a specified period of inactivity.
When this functionality is activated, users will need to choose their own passcode, for which you can define the following security requirements:
Characters used (letters or numbers, or both).
Minimum number of characters.
Maximum number of characters.
Limited number of unlock attempts.
The passcode can either be workspace-specific (enabled on specific workspaces only), or app-specific (enabled on all workspaces).
Additionally, you can allow users to access the app via biometric hardware (i.e. FaceID, TouchID or Pixel Imprint) for authentication.
Configuration
 To enable any of these capabilities please reach out to your Account Manager or our support team. 
Technical notes
Screen lock is not supported on the web app.