Add team members
In your workspace, go to Settings > Team to invite team members to access to your event.
Here, you can enter the future team member's email address, as well as define what their role will be using the dropdown list: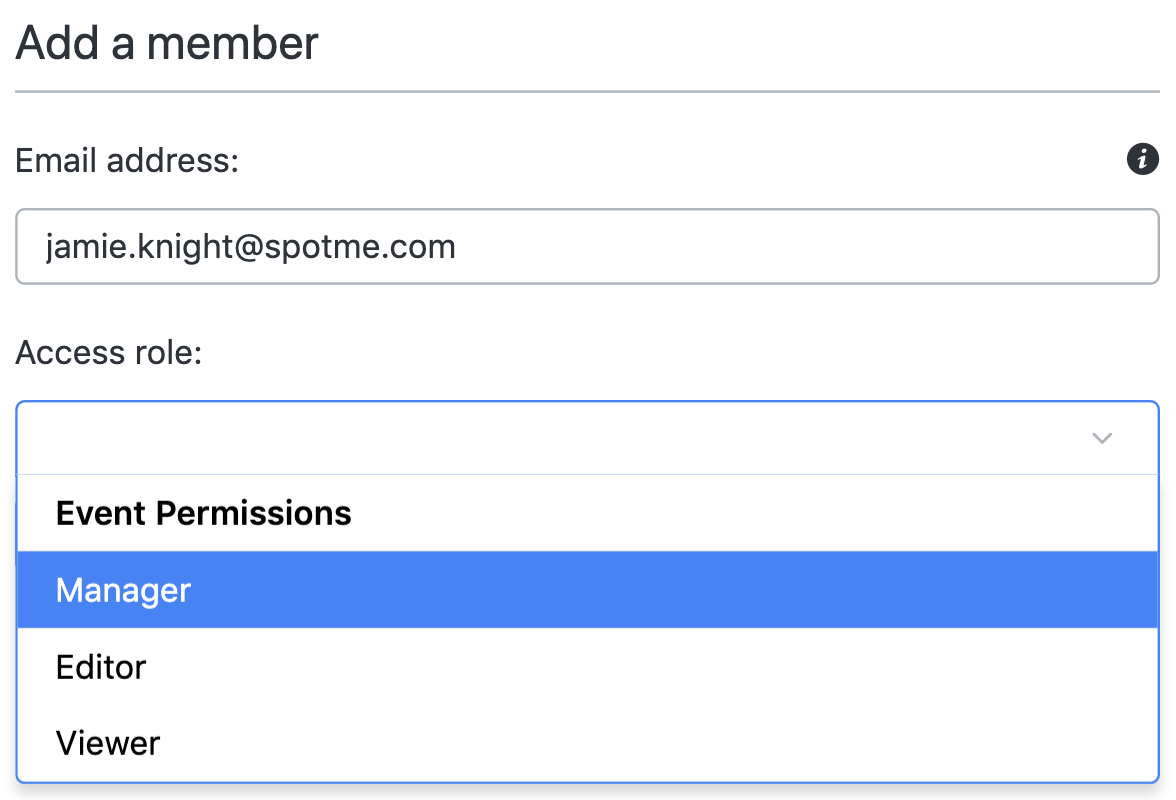 You can choose from the following roles:
Manager - has access to any type of information available in the system.
Editor - can only edit existing content in the system.
Viewer - can only view the existing event data in the system.
Note: More information on team member roles is also available in the Backstage user roles article.
Click on Add team member, the relevant person will receive an email notification with their invitation.
You can also remove a person from the team list, by clicking on the - sign next to the name of each team member.